Brunch is a funny thing, isn't it? Just sitting there between other meals. But it's a good excuse for an early tipple or two… Pieminister has now got itself in on the game, offering brunch sessions at 11am and 3pm.
We went to the 3pm sitting in Leeds and chose to sup on glasses of prosecco, which were served up in rather fabulous, retro-style glasses. Light, cold and refreshing bubbles. Perfect.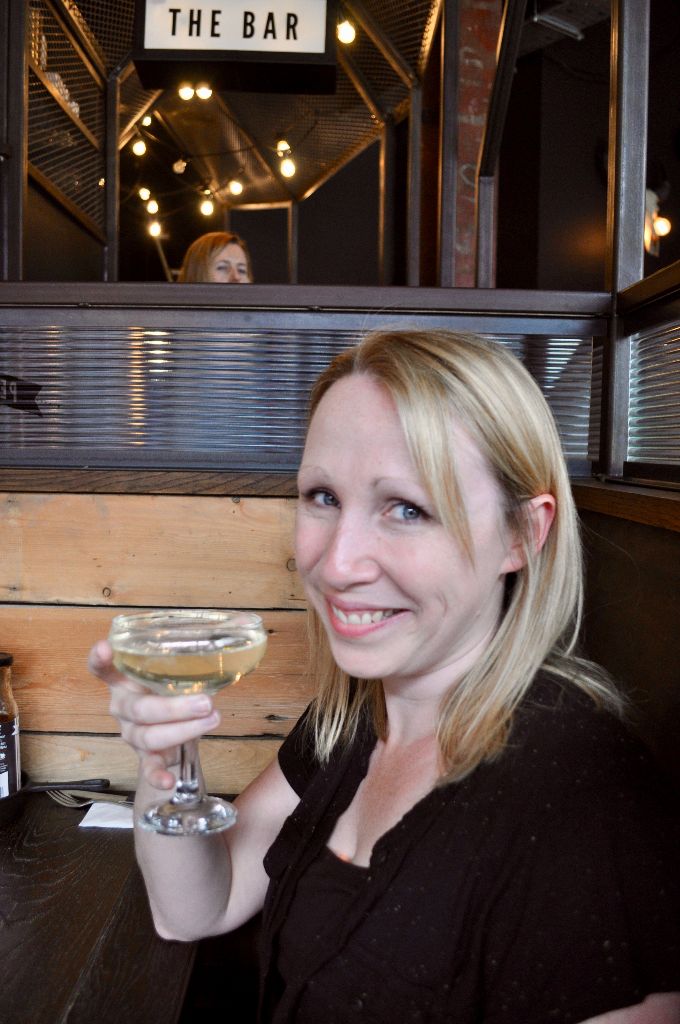 I chose The Wild Brunch skillet, which consists of a sausage, bacon and potato hash, a baked egg, roasted tomato, with bacon on top. This all comes served with smokey baked beans.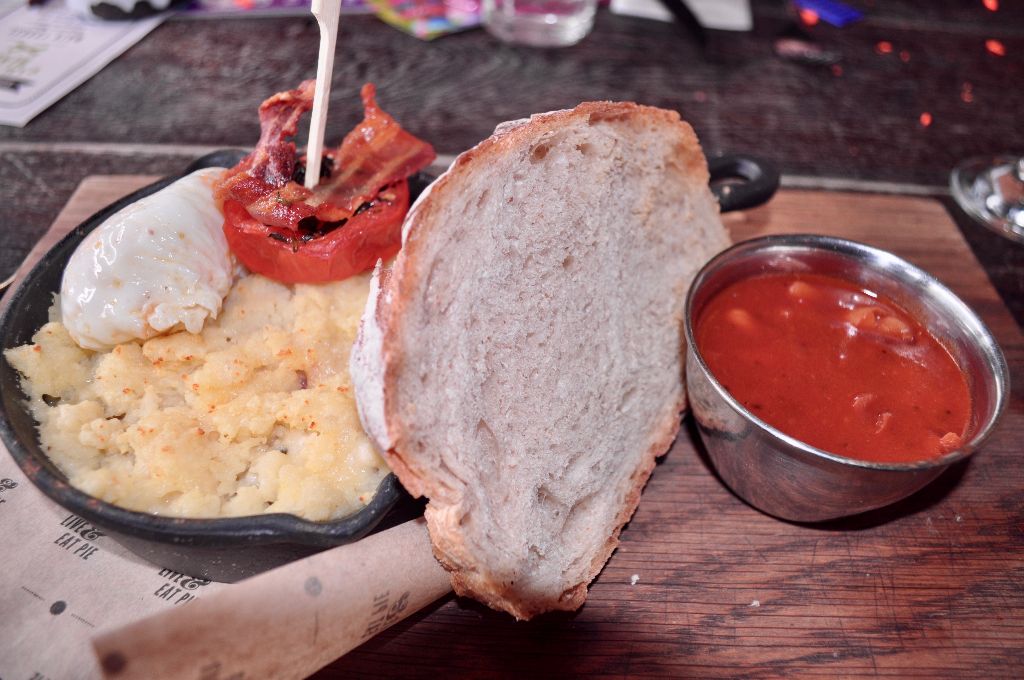 Not a winner in my book… The potato was cheesy and tasted good, but underneath it had separated a little so that it was quite watery at the bottom of the dish. The baked egg (how do you bake an egg?) was completely overcooked and rubbery, and the herbs on the tomato had dried out and had become bitter and chewy. The bacon had clearly been kept warm for a while because it had lost any crispness it might have once had and the baked beans were overly sweet. Given the speed at which the meal arrived, I get the feeling these dishes are pre-cooked and kept warm, and if that's the case it means that they're always going to be past their best.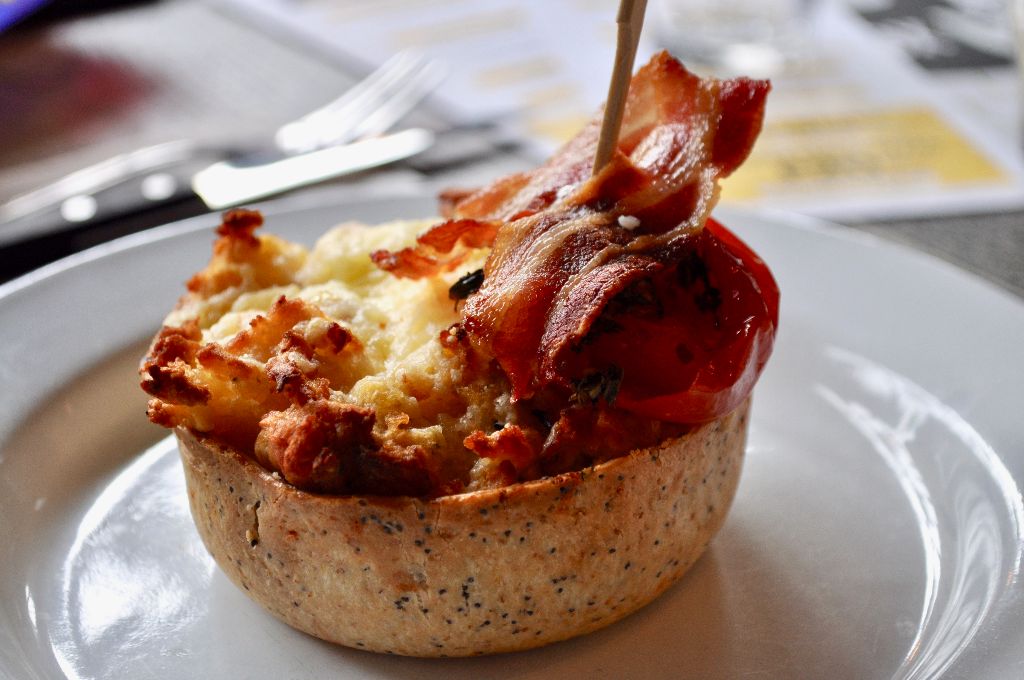 Mr M's dish was called Morning Glory and was basically the same as mine, but served in pie form. Again, the egg suffered through mistreatment; the top half was overcooked, whilst the bottom half was almost raw.
It was disappointing food, especially given the great pies I've had there before. However, the staff were fantastic, and the venue is a great place to sup on prosecco and chatter away in the middle of the day. The kids were well looked after with colouring sheets to keep them busy too.
The bottomless brunch menu provides great value at £20, given that you can sit and enjoy as many drinks as you like. They're generous with it too, telling you when you only have a few minutes left to place your last drink order. The food element certainly needs more work though and more attention to detail. It feels like Pieminister's crow-barred itself into the brunch scene when it's not really a great match for their style of food.
Comments
comments