MOD Pizza chose Leeds as its first home in the UK when it opened at Cardigan Fields, in Kirkstall. This American-based brand is now rolling out all over the UK, but has already chosen a second site in Leeds (on Bond St, in the city centre) due to its success and popularity here.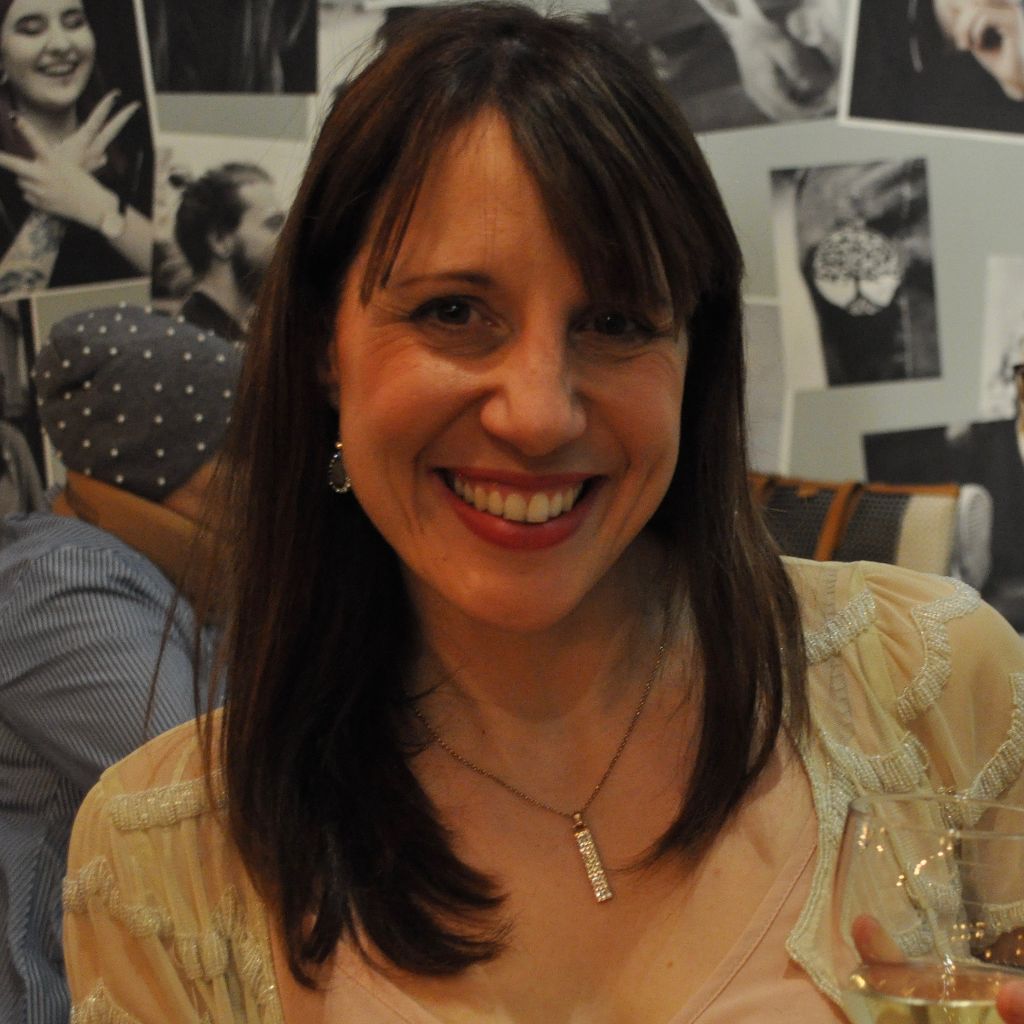 I visited last week with a friend of mine and being new to the whole concept I found it quite different to other pizza places I've been to before. It's got a definite fast-food element, but without the sloppiness of your traditional, run-of-the-mill fast food. It's more modern, urban, has much more personality, and the food is of a much higher quality than any of that.
I love that Shirley is covering the entire back wall too…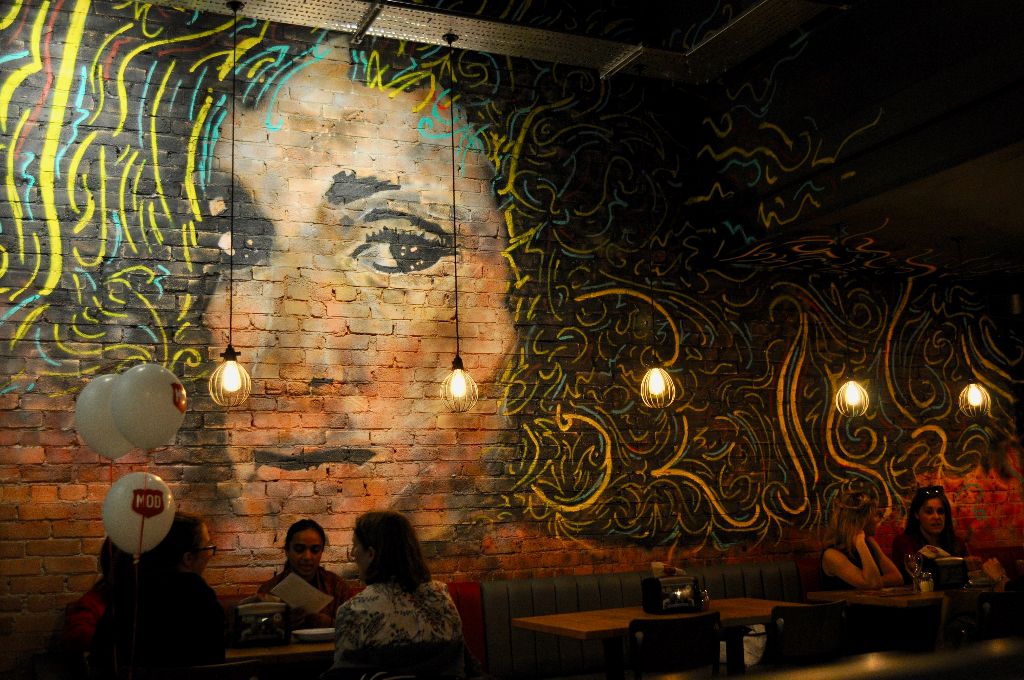 The food itself is really versatile. You can choose any pizza topping you want, and however many toppings you want, all for one great (and very specific) price of £7.87. Each artisan-style pizza is made on-demand, with fresh dough, before being hand-fired in the blasting hot 300degree oven. If you're not feeling all that imaginative, there's also a menu to choose from and you can tweak these options and add sauces etc.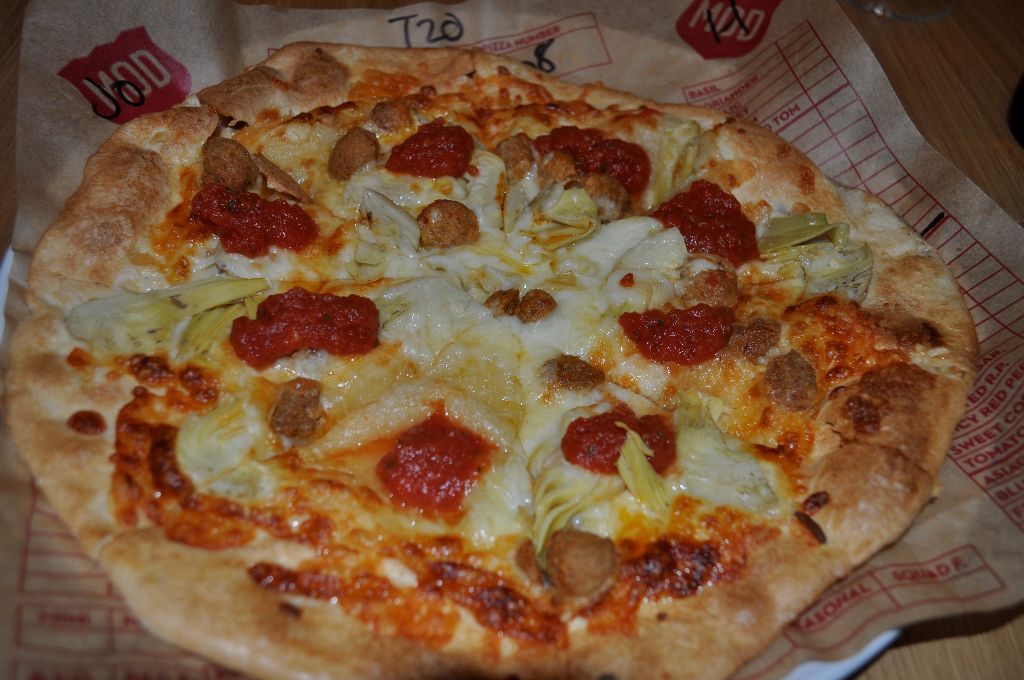 I chose Lucy Sunshine – mozarella, parmesan, garlic, artichokes, and dollops of MOD red sauce – to which I also added spicy sausage. YUM. It was served quickly and was really well cooked, with a nice thin base. I also had a pot of pesto for dipping into – high quality pesto it was too.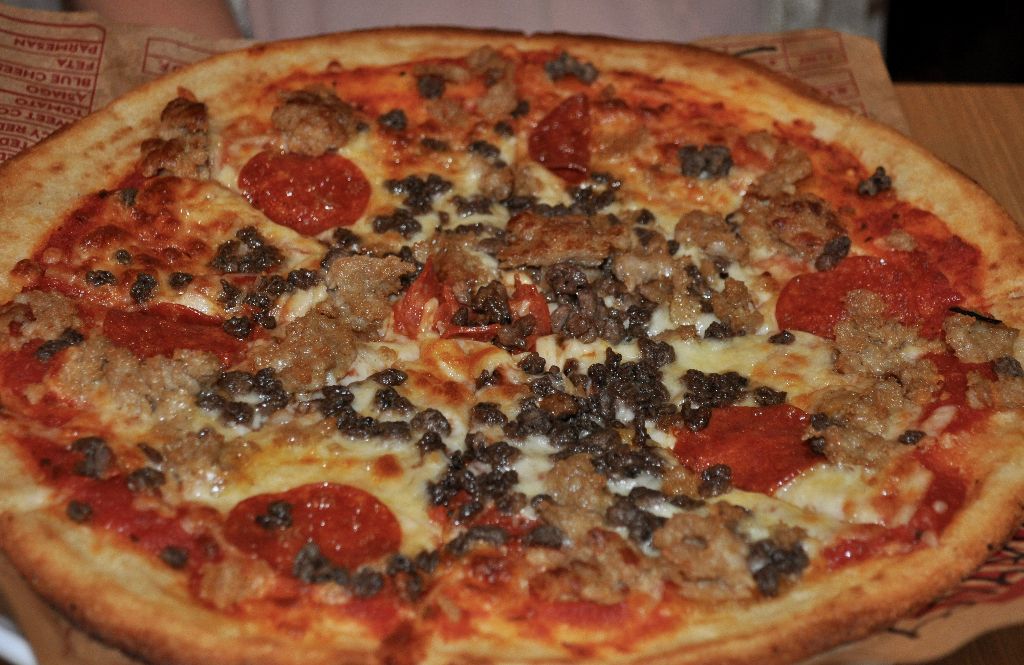 My friend had the gluten free pizza base with the Mad Dog toppings – mozzarella, pepperoni, mild sausage, ground beef and MOD red sauce.
You can have soft drinks, beers or wines, and we chose the sauvignon blanc, which was well chilled and refreshing.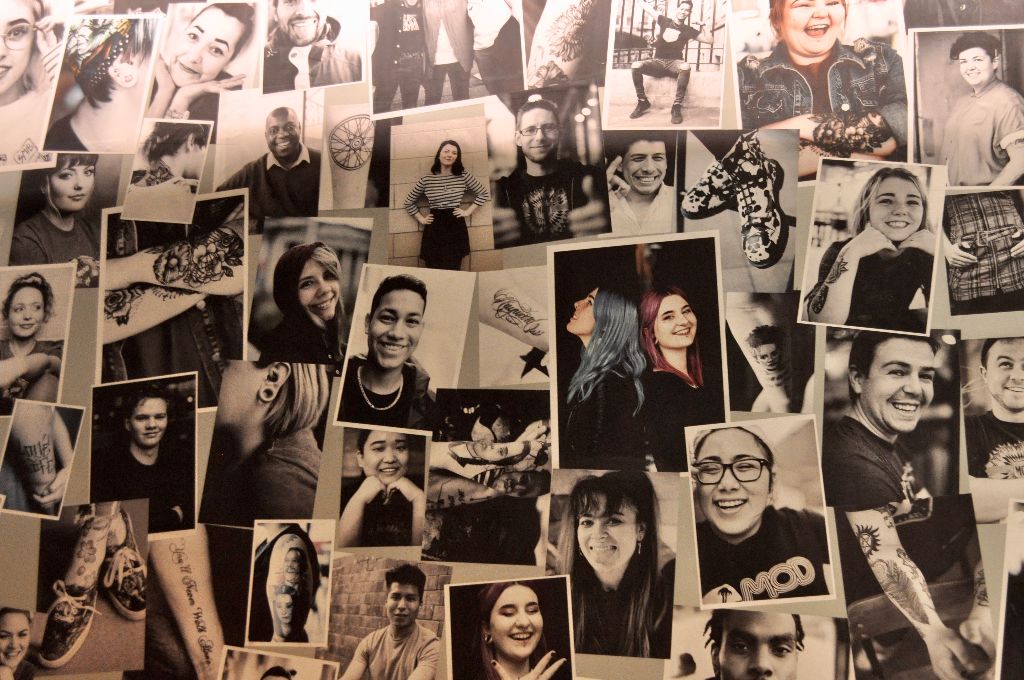 I haven't taken my two terrors to MOD Pizza yet, but it's ideal for kids because they can tailor-make their pizza to get exactly what they want on any particular day, hour or minute – a PERFECT solution for eating out with kids.
MOD is fast-pizza. A bit like Pizza Express, but without all the waiting around and menu-shuffling. The venue is modern and urban, but with warmth and personality, and the service is excellent. It's not a date-night venue, but it's great for some relaxed food with friends or family, especially if you're super hungry or in a hurry.
Comments
comments