We were up and out early this morning to get a sneak peek at The Great Brick Adventure in Harrogate Convention Centre. Giant Lego animals and mythical creatures, ball pools FULL of Lego to get creating in and even Lego bots fighting in an arena; there's plenty to get excited about at this interactive exhibition.
Upstairs has a Safari exhibition area, which is full of giant, exotic animals. There's also a rather addictive Feed the Frog game, where you have to ping Lego pieces into the open frog mouths.
It's also home to the WARRIORBOTS arena, where Lego robots fight and the kids get to play. Both of mine had a turn and loved it. Impressively, Emilia came second in her match, and Robin won his!! It was great fun – all very Robot Wars, but less intimidating.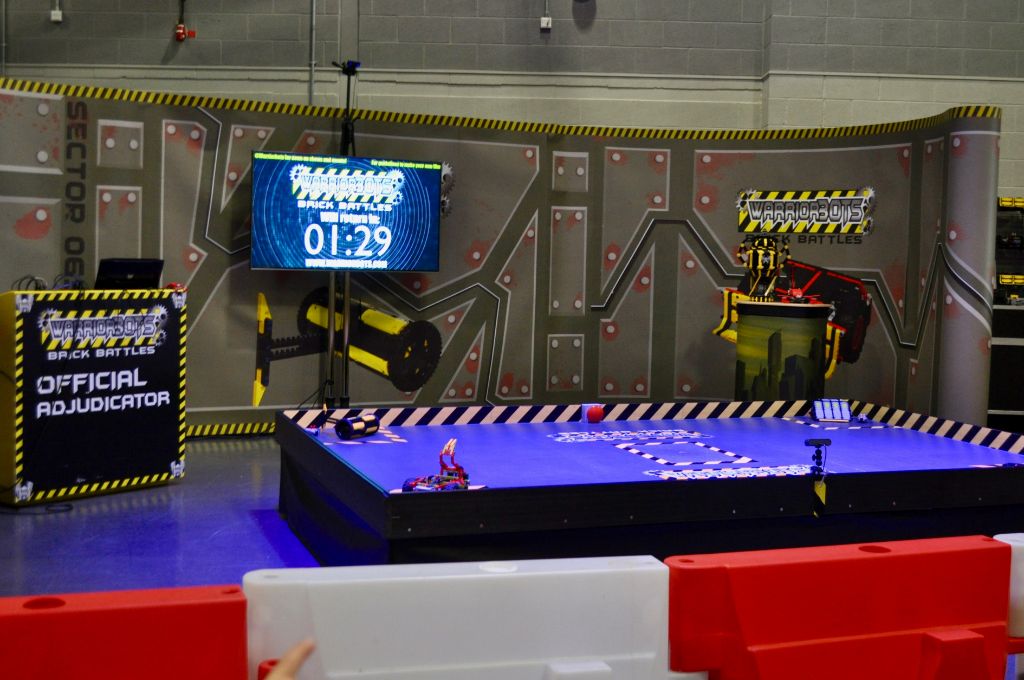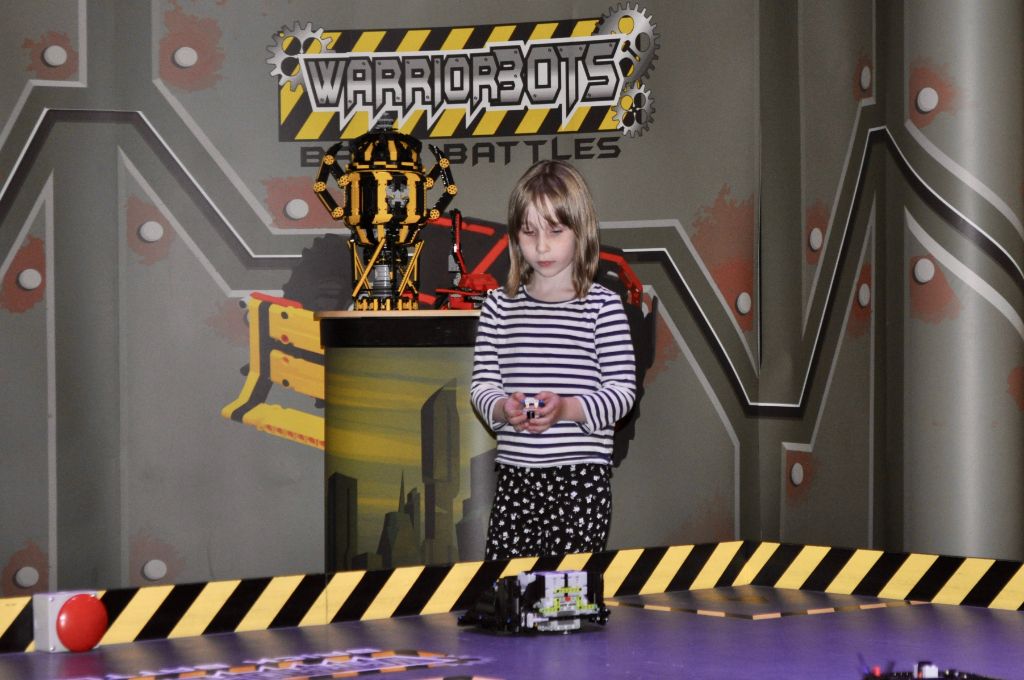 Downstairs is completely magical. It's packed full of mythical beasts like unicorns, harpies, and mermaids. Some of them are even larger than the animals upstairs, like the dragon, which is ENORMOUS. There's thematic music and the lights are dimmed to create a fantastic, other-worldly atmosphere.
Admittedly, Robin was a little scared, but he's only 4yrs old and was in need of a snack. Emilia and I loved it, and she settled down in the brick pool to create a small dragon to keep the giant one company.
My only niggle with the exhibition would be that some of the backdrops aren't quite big enough to fully dispel the reality of the convention centre backdrop. However, given the scale of the creations, I can see that it's a tricky task.
There's plenty of opportunities to get involved with building Lego, either in the giant pits or as part of a larger build. You can even sit in a Lego car or train.
The Great Brick Adventure is at Harrogate Convention Centre from 31st August 2018 to 2nd September 2018. Tickets are fairly pricey (Adults £13.45, Children (4 – 16) £11.45, Family ticket £39.80) but I've never seen anything quite like it. It's interactive and fun, and the exhibition is truly impressive – it was so exciting to discover all of the animals and mythical creatures. We had a fantastic morning and would definitely recommend a visit whilst it's here.
Comments
comments