Pumpkin picking has been getting increasingly popular over the last few years. In Leeds, everyone raves about going to Farmer Copley's, but it's the other side of the city to me and it seems crazy to travel a two hour round trip just to get a pumpkin.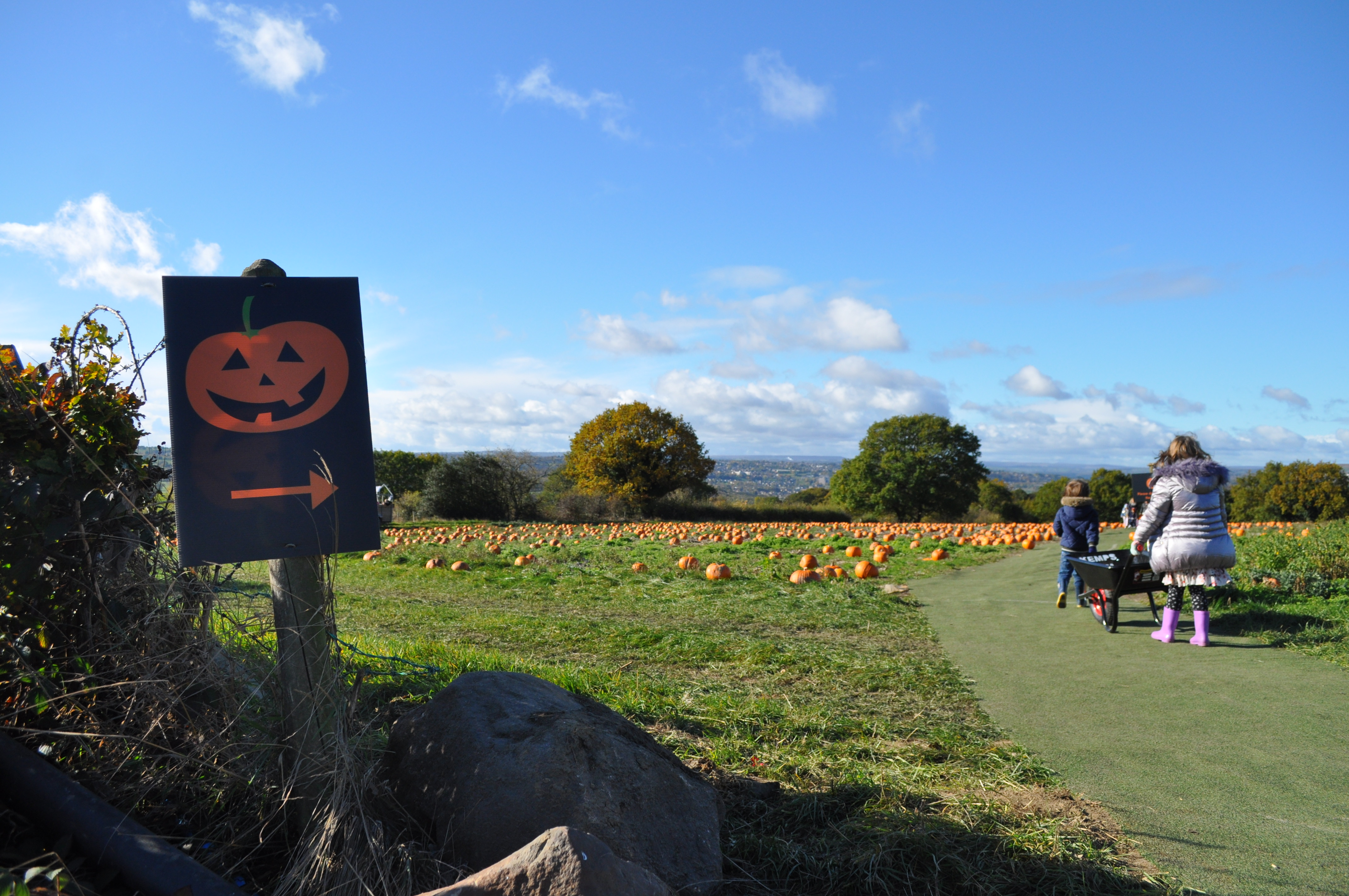 But this year I found out about Horsforth Pick Your Own at Kemp Farm with its two big fields packed full of pumpkins. The set up is simple, but brilliant. Hire a wheelbarrow, then head out into the fields to select your very own pumpkin. I grabbed a coffee at the start to keep me going whilst there as well.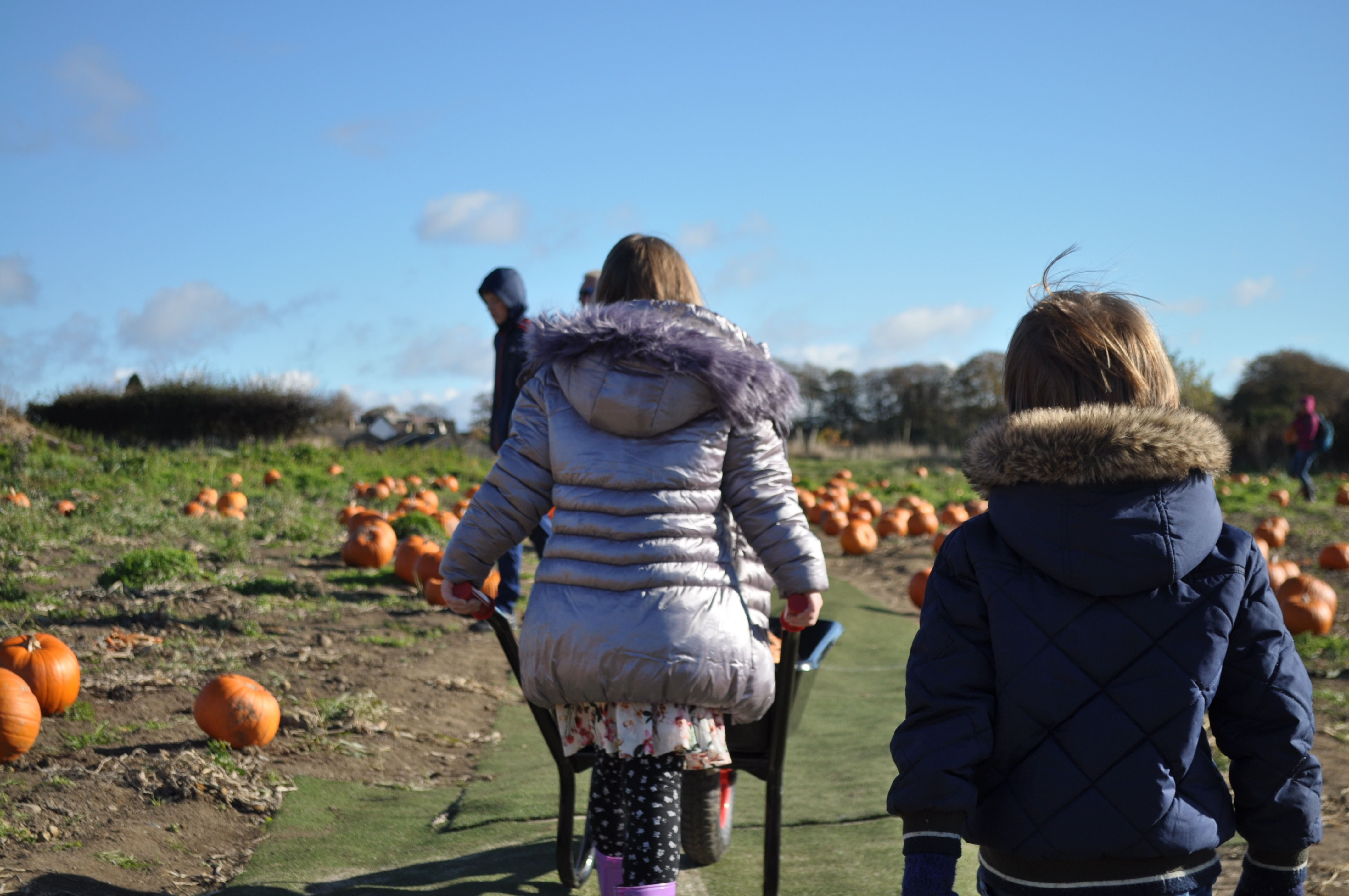 It's great fun and my two loved pushing the wheelbarrow up and down the hills. Emilia insisted on going to the very end of the second field as she thought most people were too lazy to bother and she'd find the best choices there. She was right too.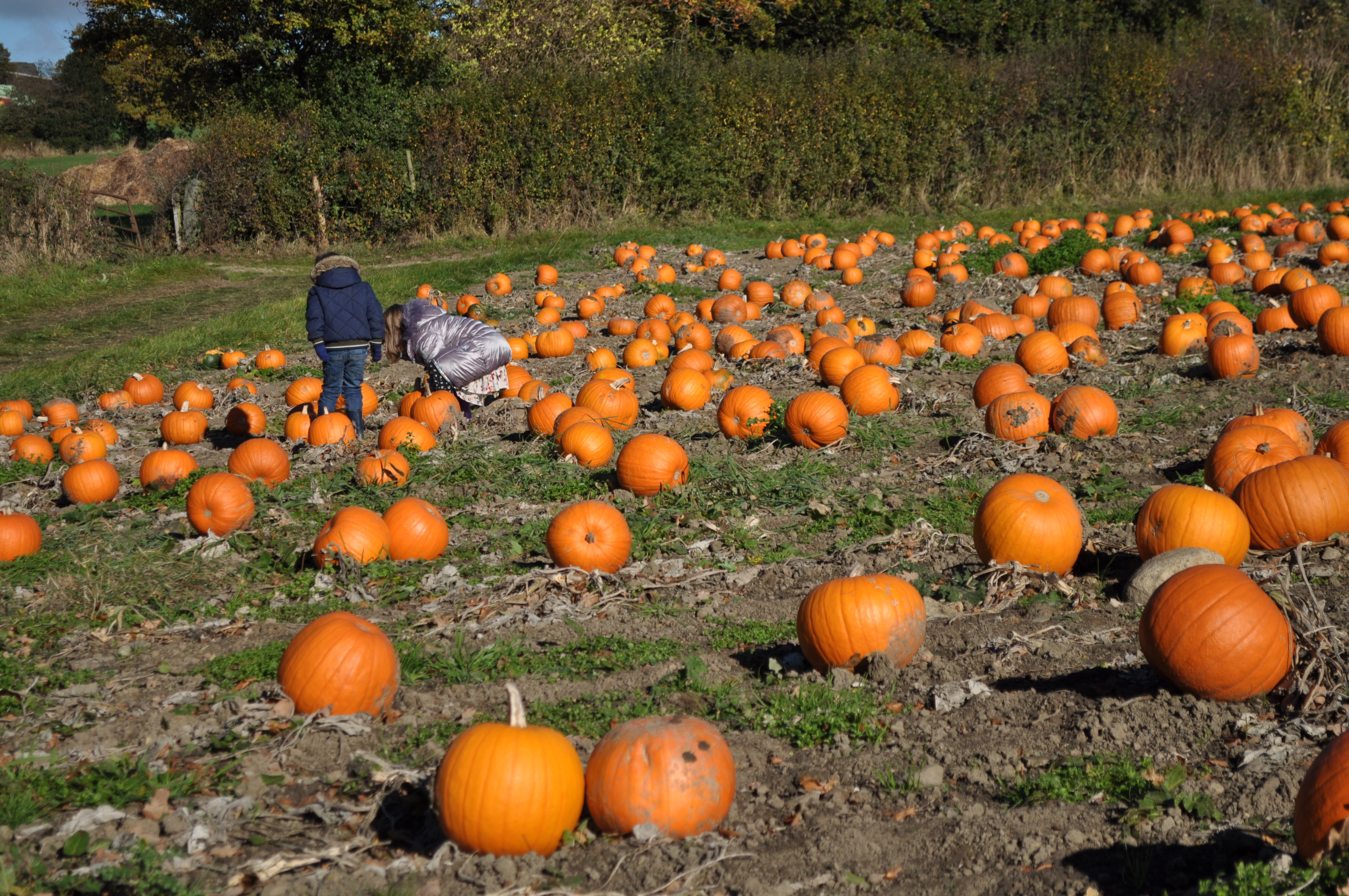 My two younglings loved spending time in the sunshine, trekking through muddy fields and finding their favourite pumpkins to take home. I chose one for myself too, which I'm going to use for baking and cooking – if you have any pumpkin recipe ideas, please let me know…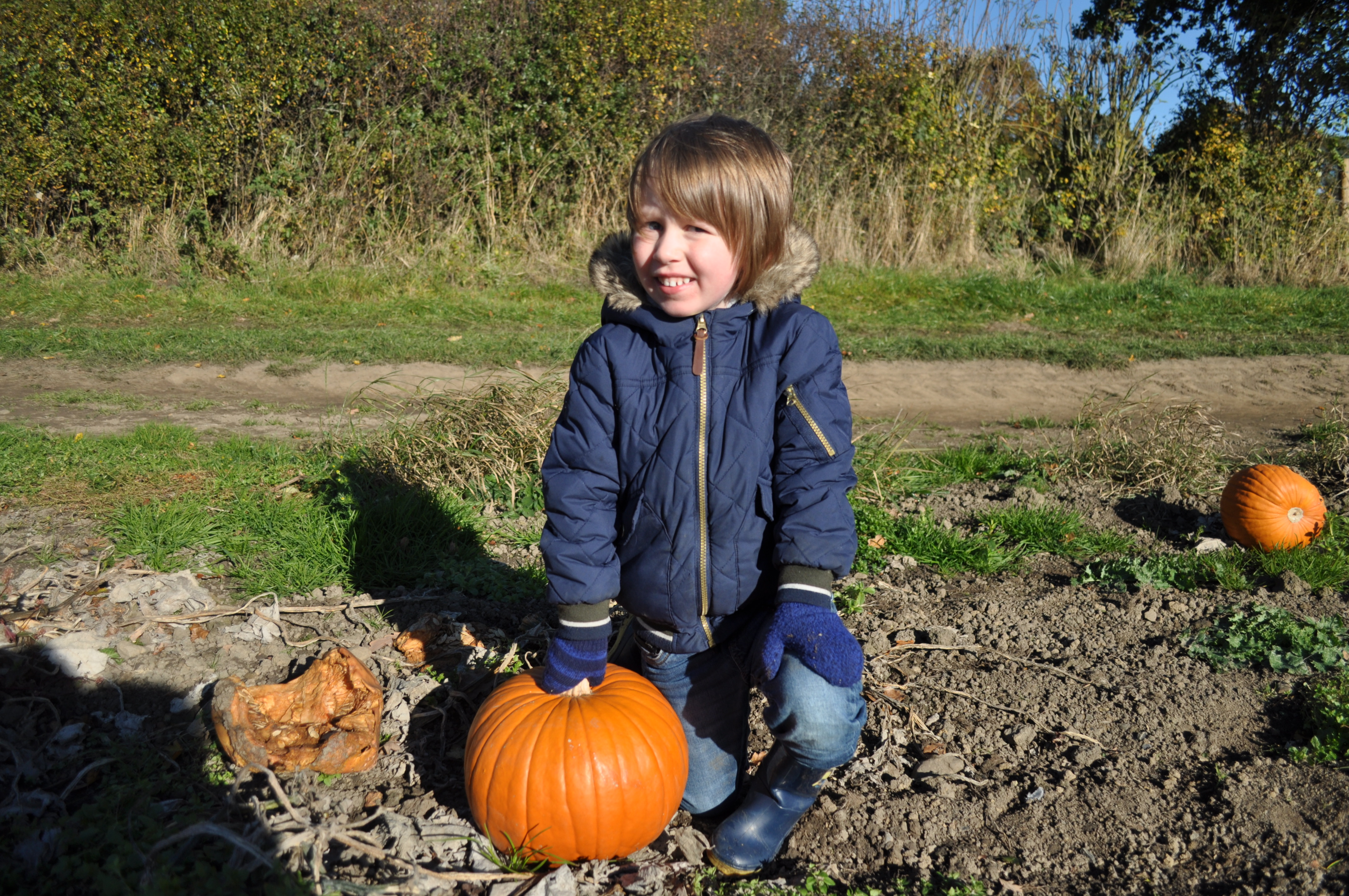 We picked one small and two regular sized pumpkins, costing a total of £10.50.
The tractor ride there is £1 each and it took us through all the farm's strawberry fields and allowed us to see the beautiful views across Leeds.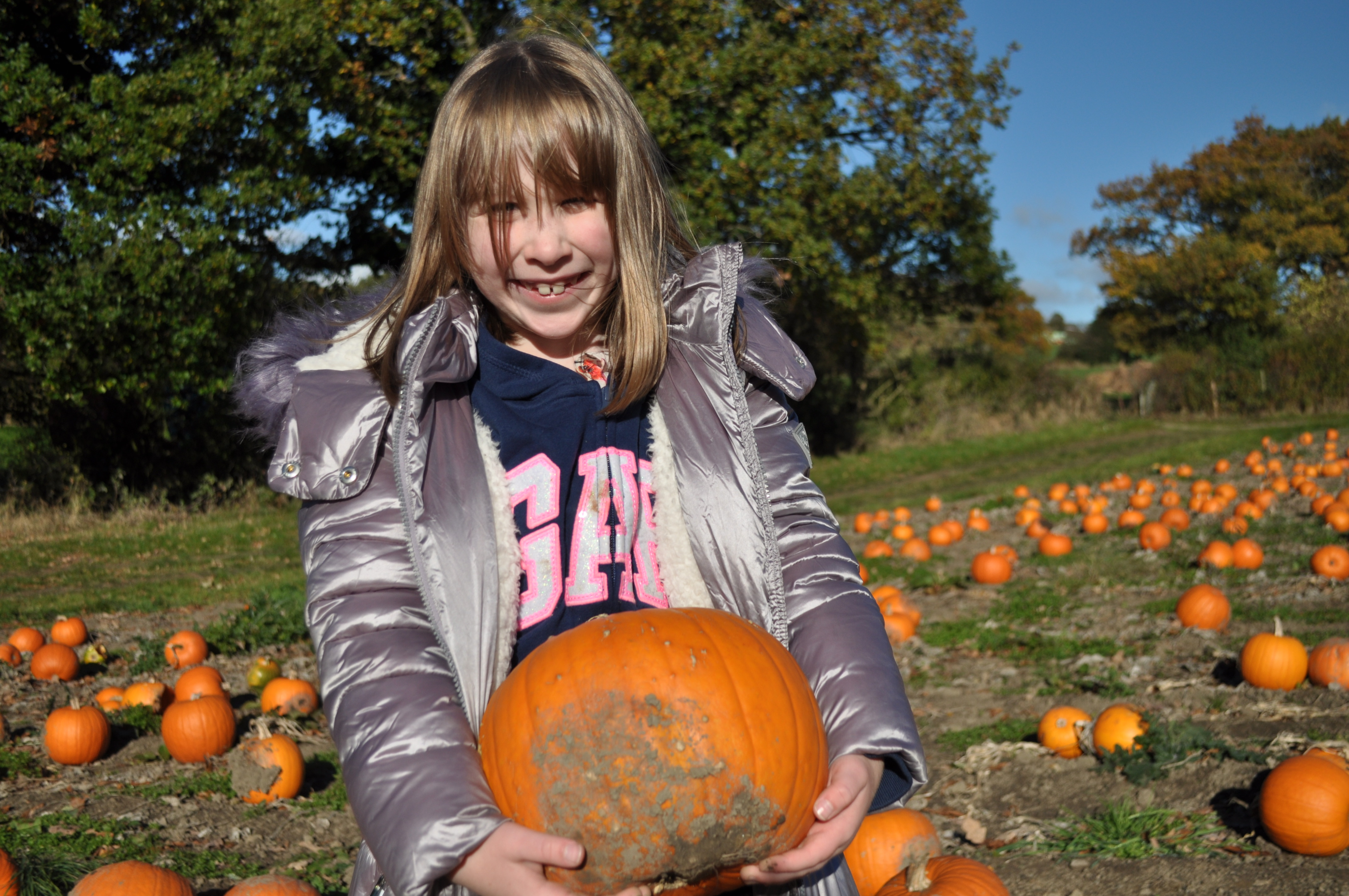 It's such a treat to have this right on our doorstep and we had a great time out in the autumn sunshine. If you're nearby please visit it, and if you're not, try and find a pumpkin farm local to you this Halloween. It's so important to support local farms producing amazing local food.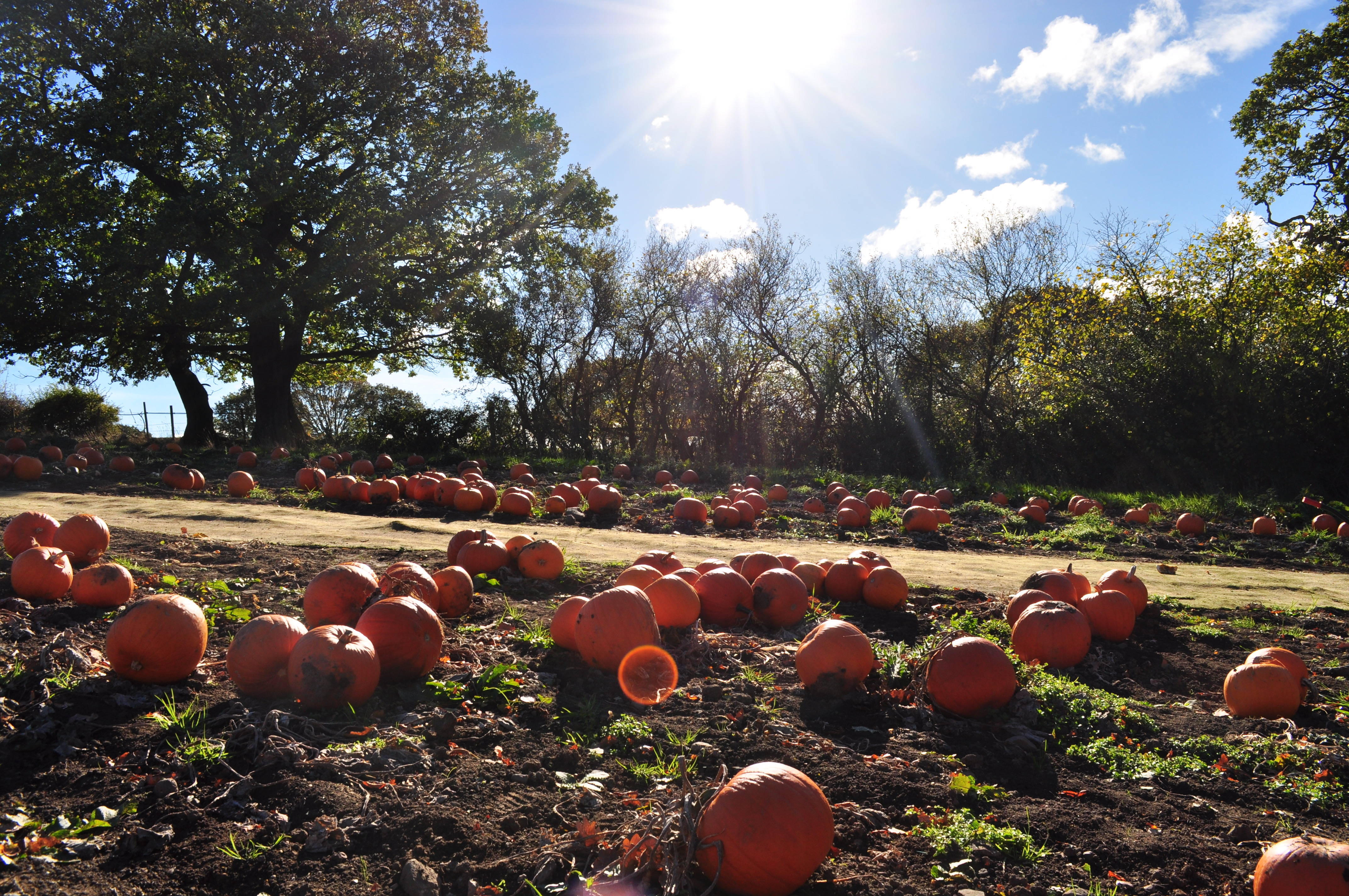 Comments
comments