The Merrion Centre in Leeds is now home to NUKKAD; an Indian Street Food business that's recently opened in Leeds after great success in York.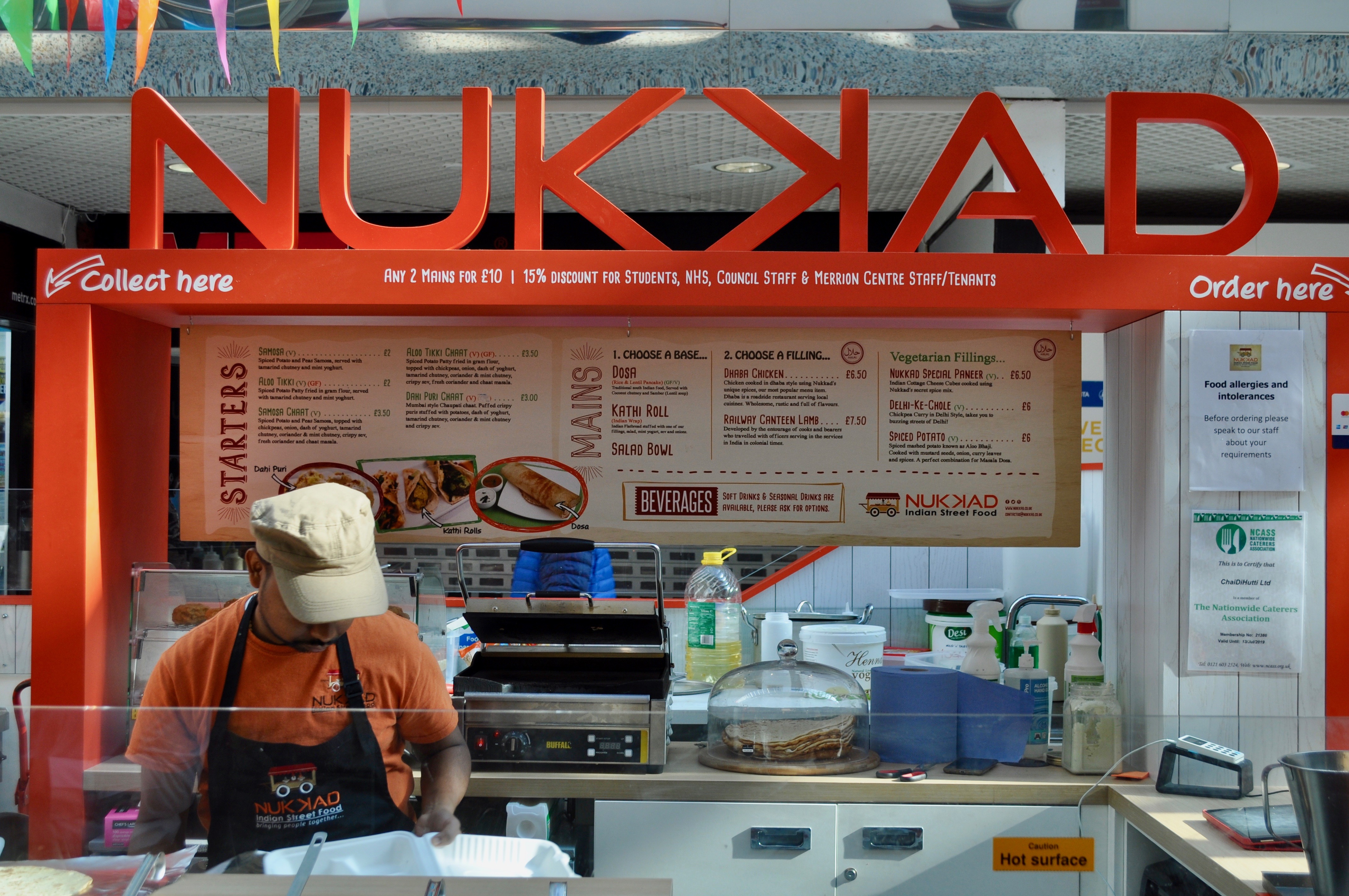 Nukkad means 'street corner' in Hindi, and the food served is the same as you'd find at an Indian roadside food cart, or stall. The wish to bring India's rich aromas and tastes to Yorkshire lead to two friends, Abhi Khurana and Amol Kapote, setting up Nukkad here. It's on-the-go food, quick to serve and great to eat while shopping, on a work-break, or on your way to Leeds Arena.
Amol Kapote, co-founder of Nukkad said; "We're excited to launch our unique Indian
street food concept to the Merrion Centre, and we hope it brings joy and happiness to people and makes shopping more exciting. Come down and see us!"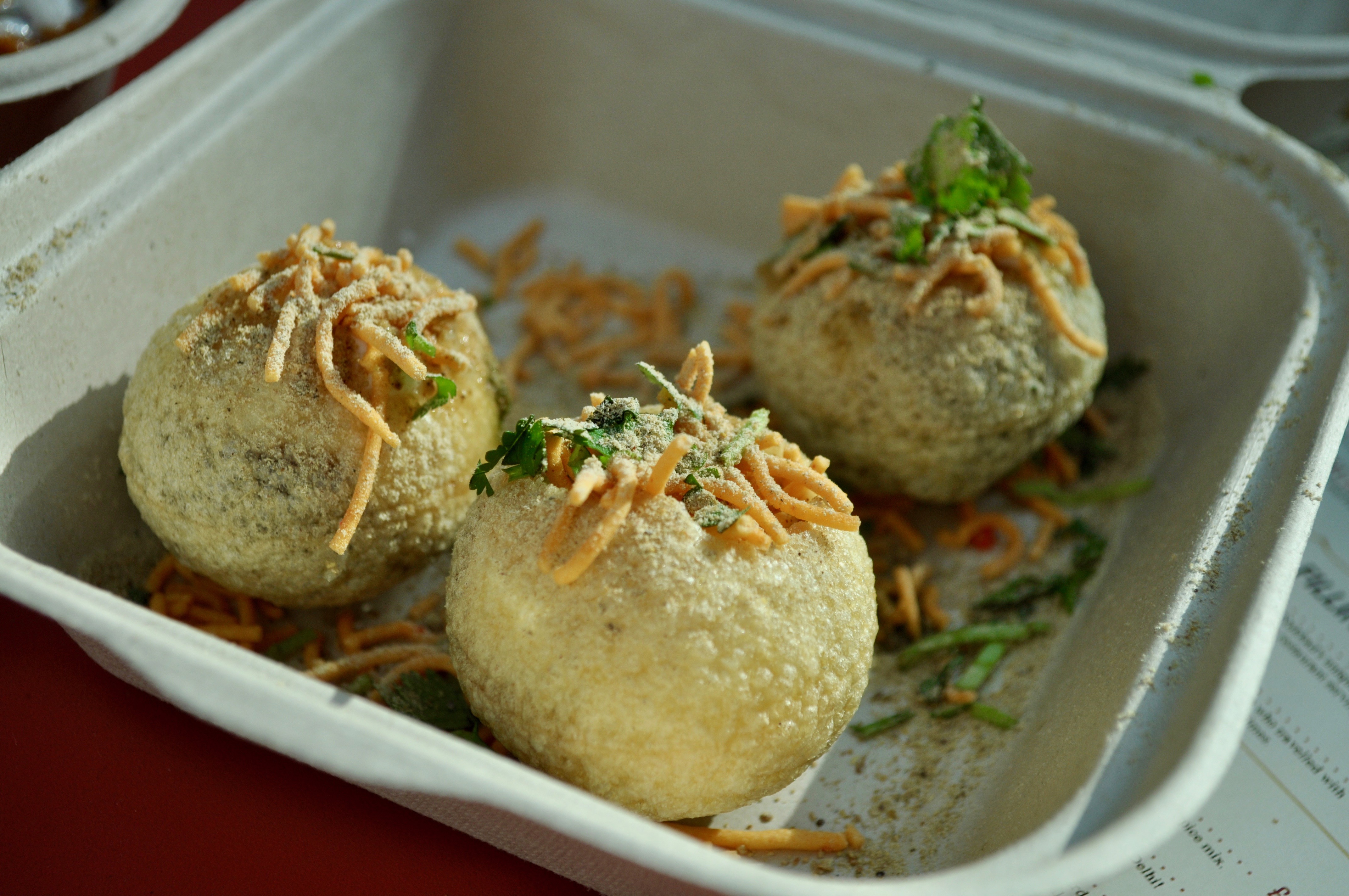 I popped in for lunch and tried the Dahi Puri chaat – puffed, crispy puris stuffed with potatoes, yoghurt, tamarind chutney, coriander & mint chutney, and crispy sev. My tip? Eat each one whole! I tried to take bites and made an embarrassing, if impressive, mess… The puris were delicious though, with different flavours leaping out as I chewed my way through.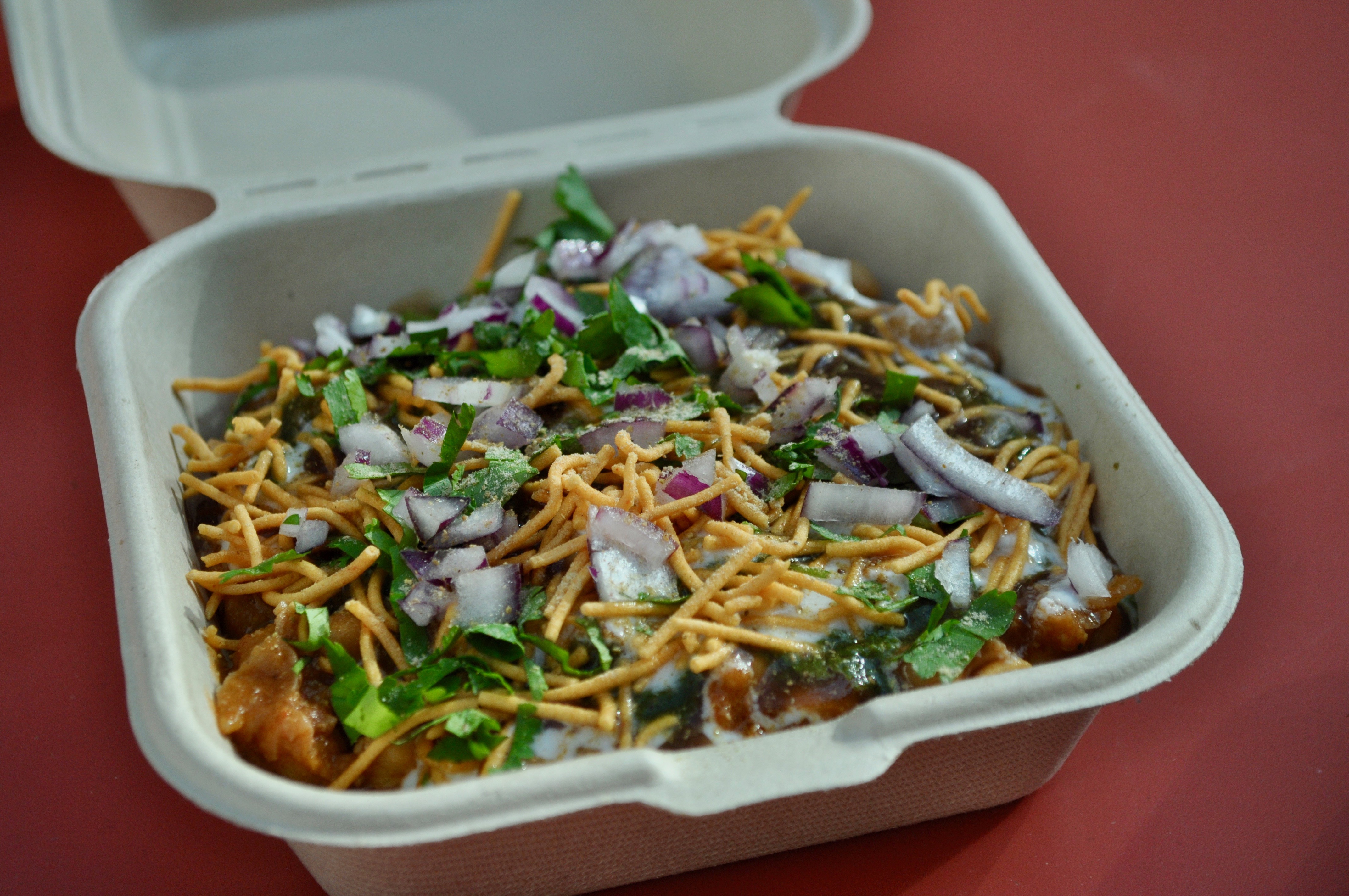 The Samosa Chaat was my favourite dish. I love a samosa if it's done well (and these are), but having one topped with chick pea curry and garnishes, made it a big step up from a simple, tried and tested starter. It was comforting and warming, with the gentle chilli heat running through it. It's well balanced with spices too and the perfect dish for a cold winter's day.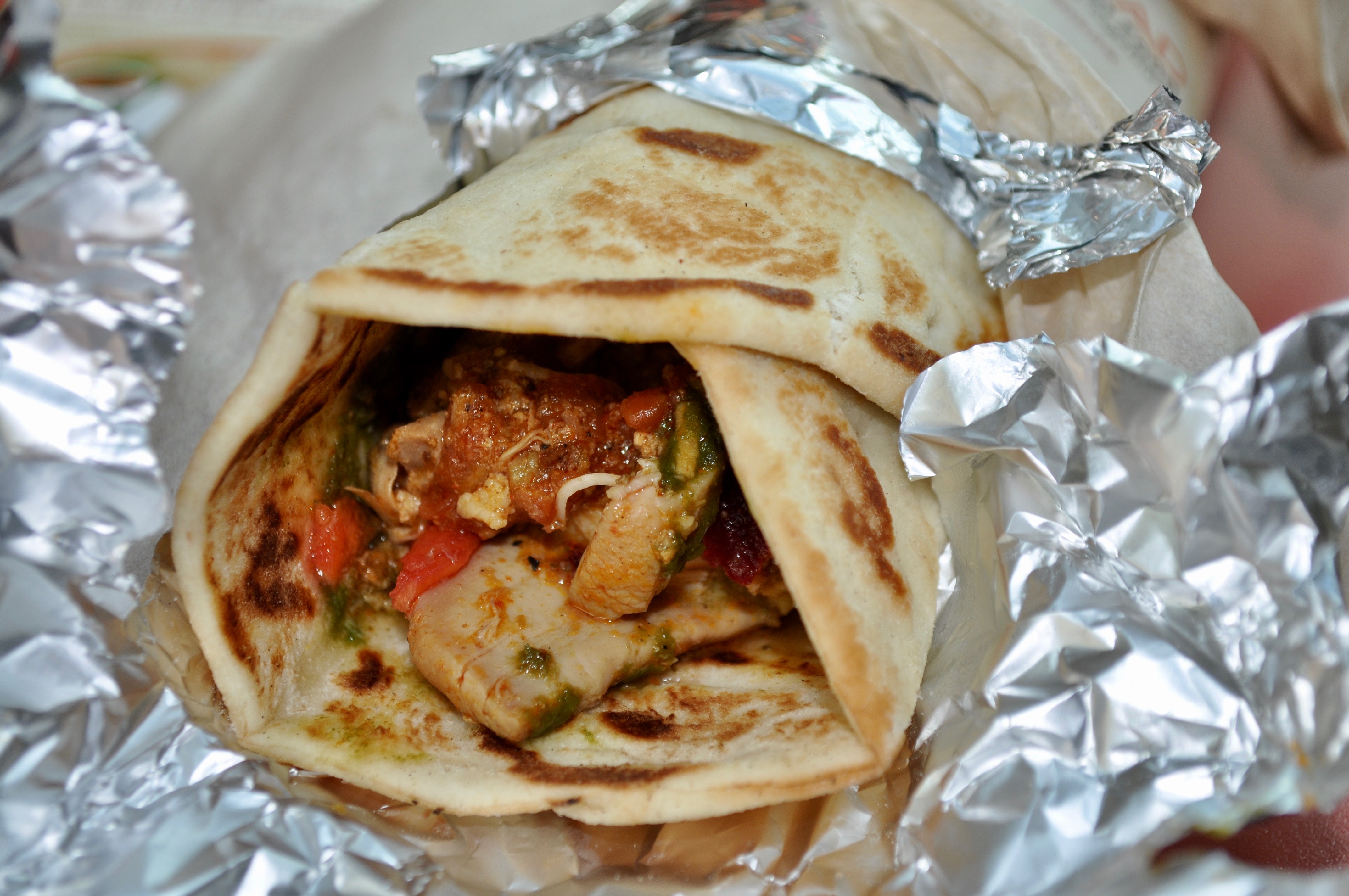 The chicken Kathi Roll was great too; full of flavour, and served with plenty tasty garnishes. The generous portion size makes for a substantial lunch.
There's lots of other dishes on the menu, including gluten free options and lots of vegetarian options. Students, NHS workers and Council staff get a 15% discount off everything too. Nukkad is serving fresh, Indian street food in Leeds centre and it's great for a meal on-the-go.
I was given my meal for free in return for a written review. All opinions are my own.
Comments
comments