I love Moonpig, and it's come in VERY handy for keeping in touch with my friend who (rather rudely) moved all the way to Australia. Their designs are fun and I love how much you can tailor them to add your own photos and messages throughout the card. Moonpig has now launched their Christmas campaign, Merrier Together, and I was lucky enough to join a fabulous bunch of bloggers for their event at Revolution a couple of weeks ago.
"Moonpig helps people care better, and more often," we were told.
I'd say that's true. Receiving a card creates something real; something tangible that a quick social media message can never deliver. Also, a card can sit on your shelf in full view, reminding you that someone took the time to create and send it to you. At the Moonpig event I created my very own Christmas card for my two little elves, and it's sat up on the bookcase right now. They loved receiving it, shouting "but, Mummy, we never get post!". (They also found my face HILARIOUS.)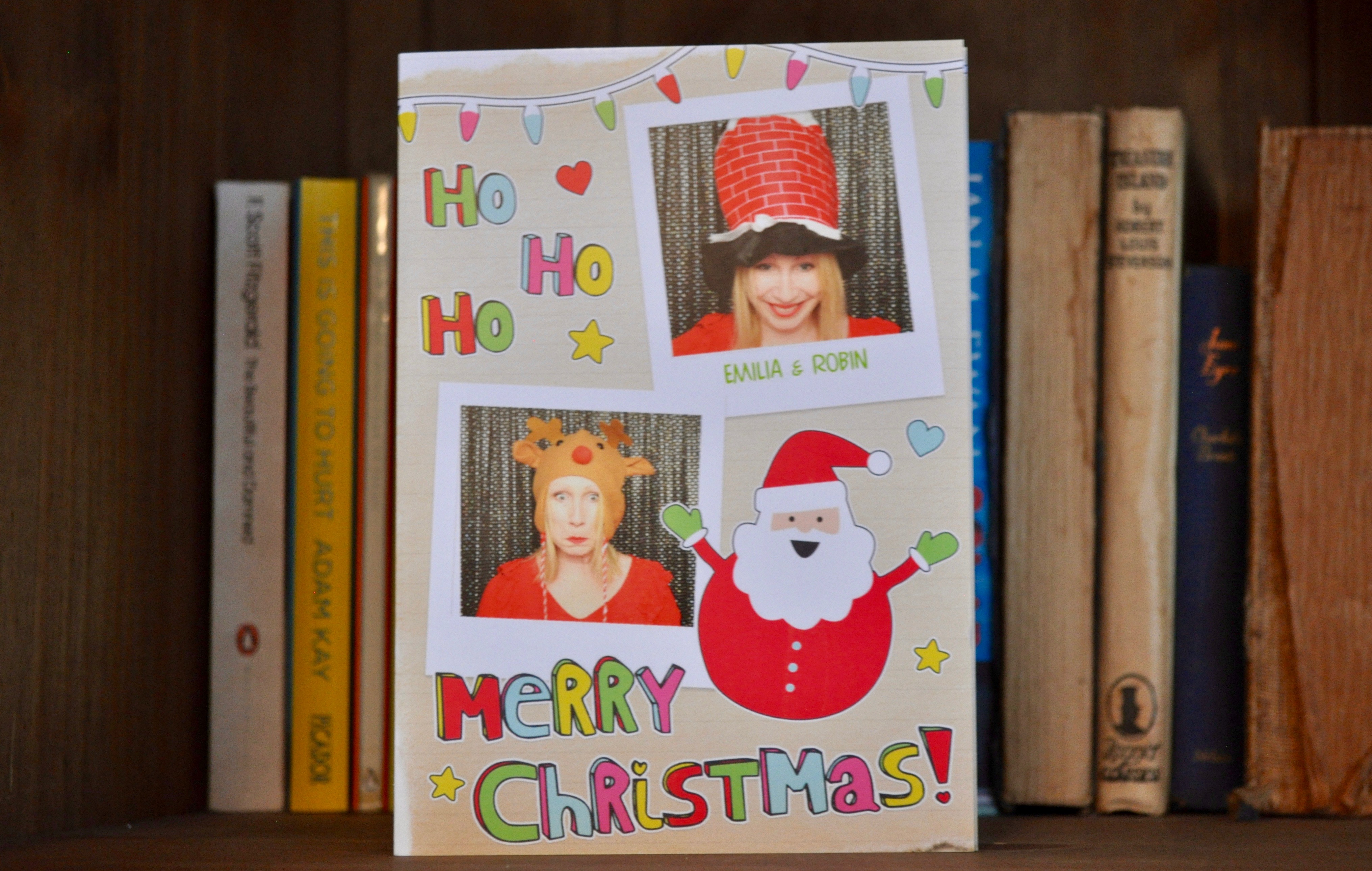 Before my group got crafty, we got in on the cocktail making with Charlie and I first up to make a Pornstar Martini.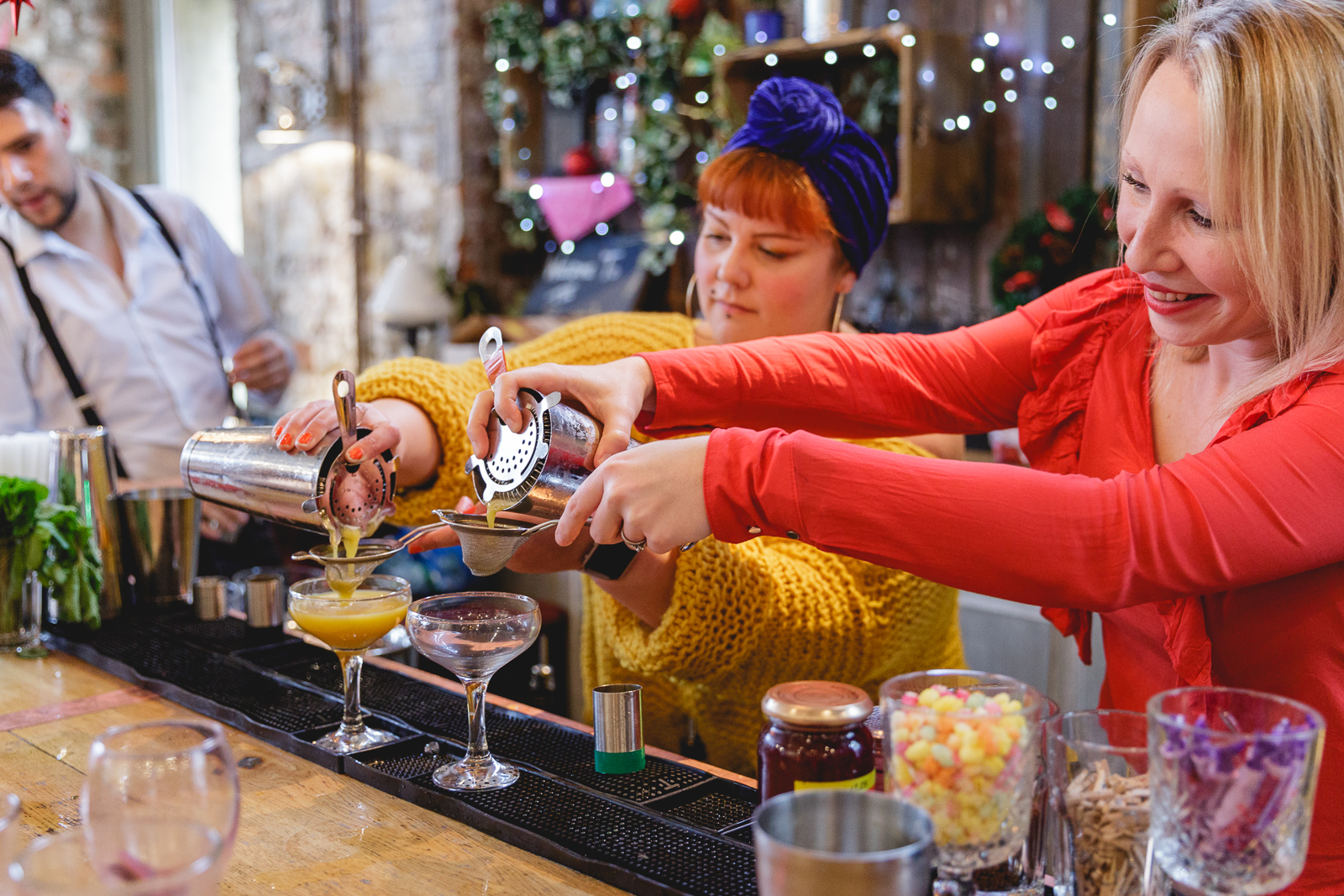 Handily for me, Charlie is a dab hand in the drinks department and lead me through the process to create this rather delicious concoction.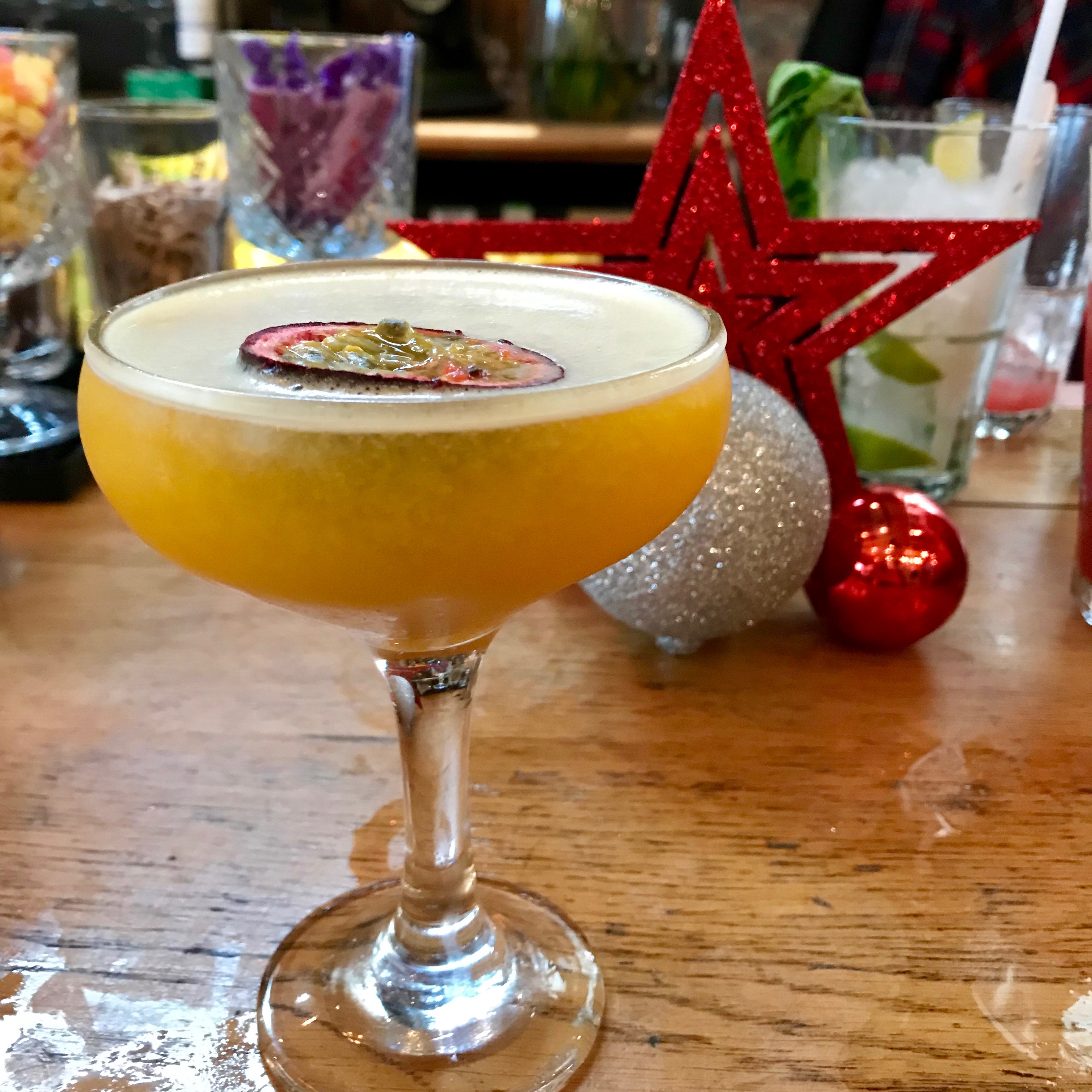 Next we headed for the wreath making table. I've always wanted to have a Christmas wreath on our door during the festive season, but have never got round to buying one. Making one was great fun though, and the lady leading the session had the patience of a saint with the likes of me squawking for more pins, or asking how to do that figure-eight bow trick (again). The result was brilliant though, and I can't wait to get it up on the door this year.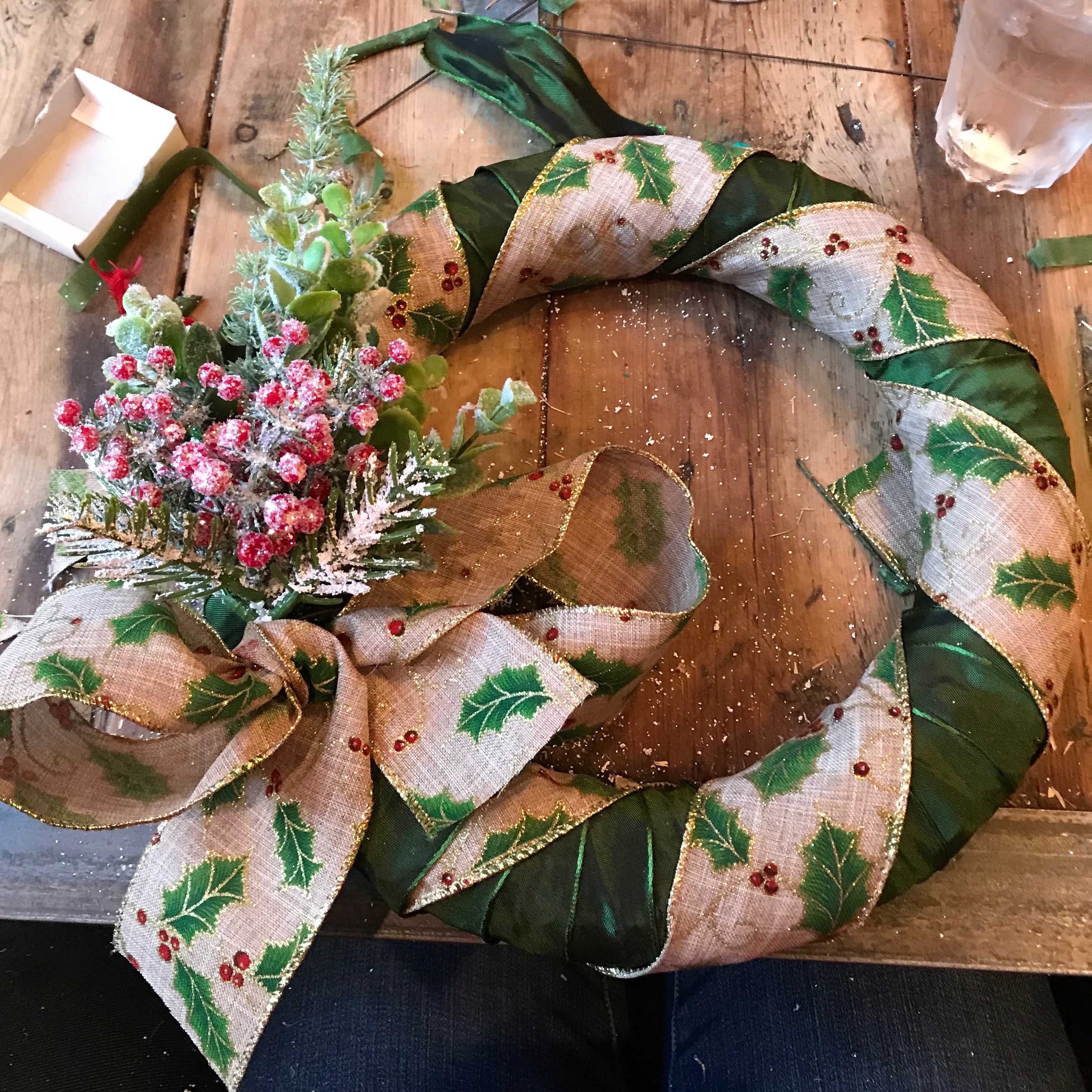 In our last session we decorated Santa sacks, and the lady from The Bowery in Headingley had lots of ideas for us, and great stencils to use. I made mine for a rather special little boy I know, so that he can put it out for Santa on Christmas Eve this year.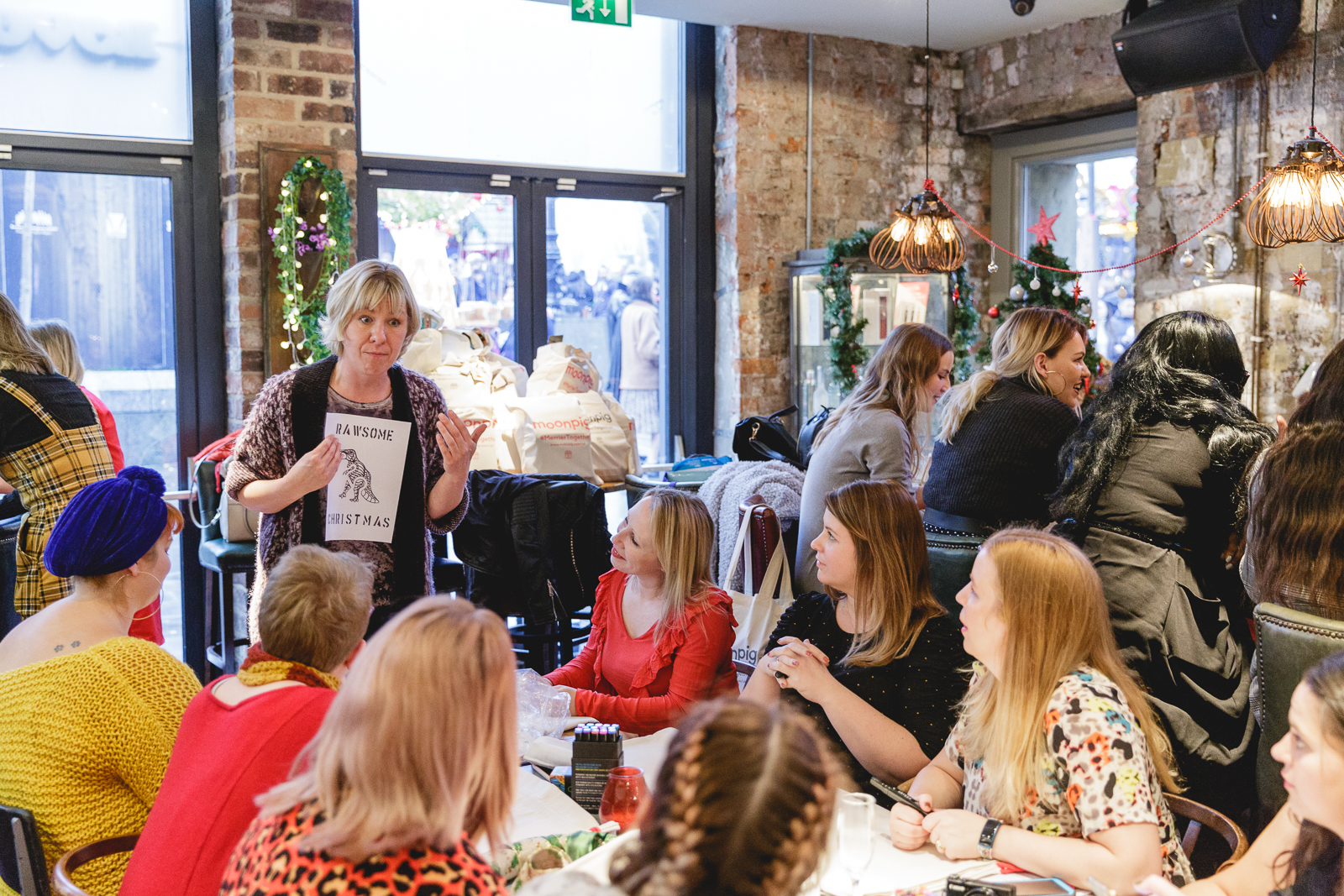 Stories of old. Stories just beginning. Stories still being written. The stories between those closest to us. Stories of festivity and happiness. Stories of life and love. Stories of the year. Stories that can uplift. Stories that must endure. Stories with snow queens, frozen princesses and snowmen. The stories you cuddle up to…

The stories that show you care, that bring us closer to the people we care about.

This is what makes us feel…

Merrier together.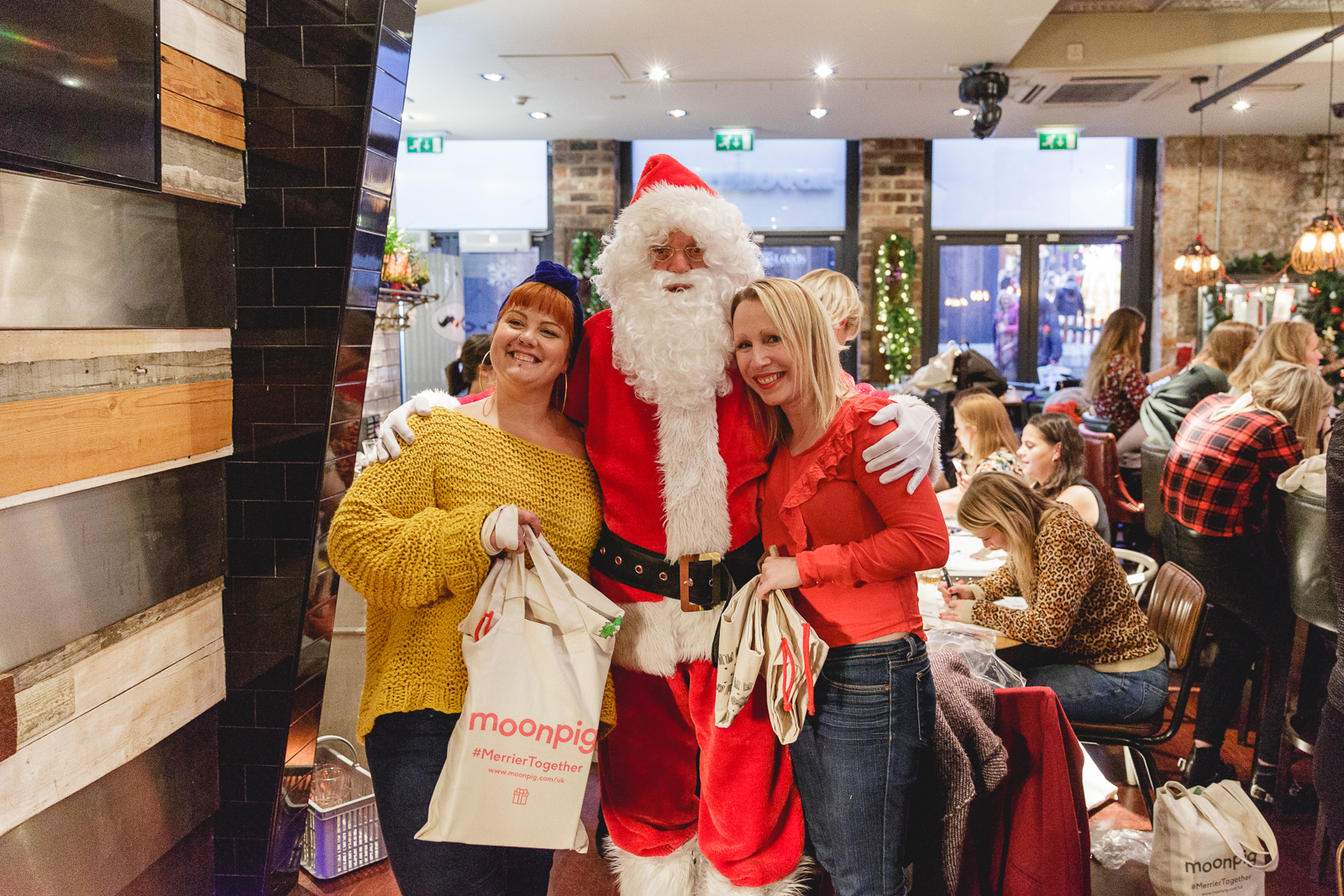 A special guest made an appearance at the end of the afternoon, and I just got a quick word in before my lift arrived and I had to run from the party like Cinderella… when I got home I unpacked my gift bag to find all of these delights, including my own Christmas llama personalised mug, which was a lovely gift indeed.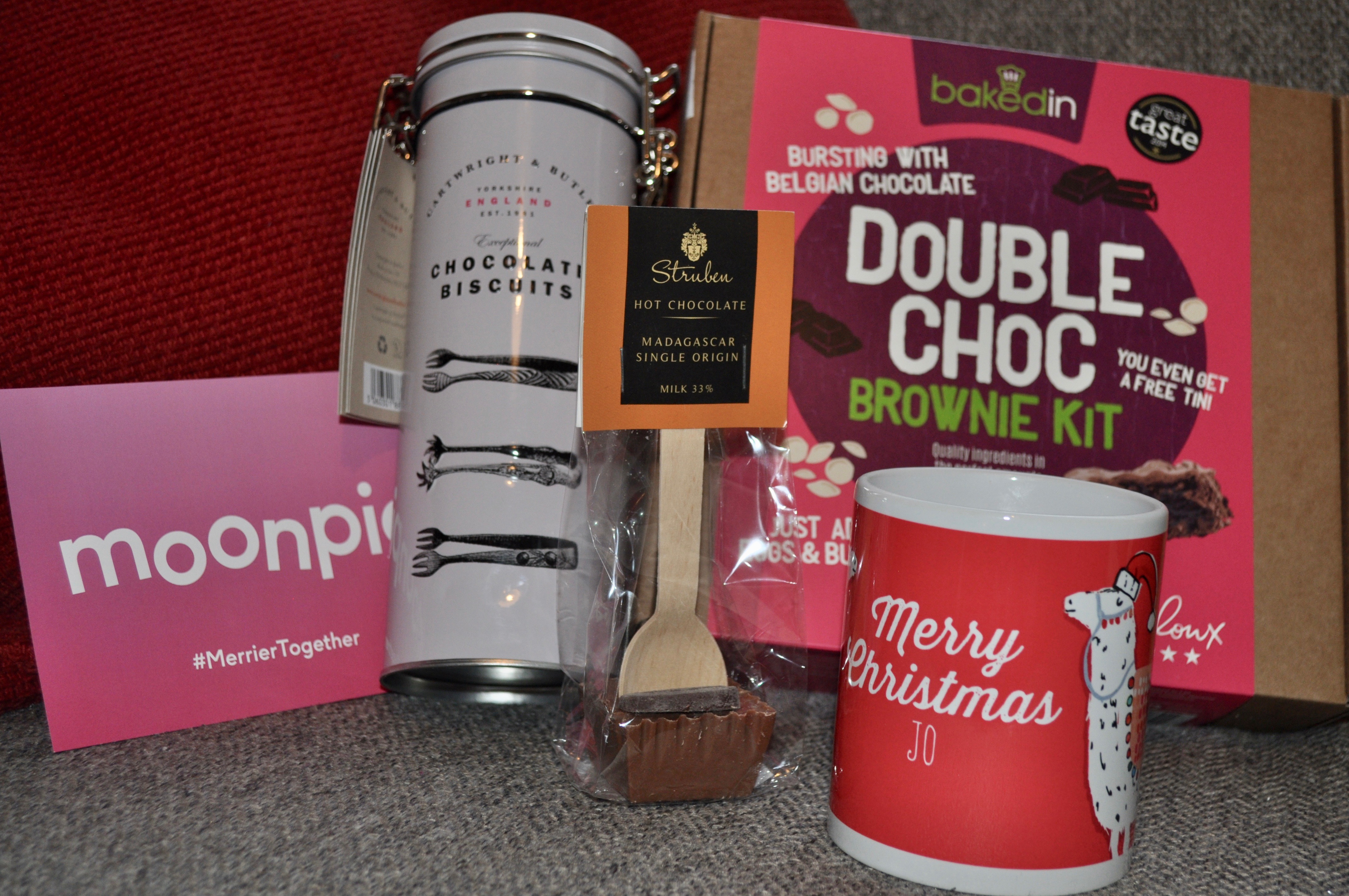 Thanks to Moonpig and CoLab for such a fun event with a great bunch of people. We really did feel Merrier Together.
Moonpig has some offers on this Christmas: 
50% off any 5 cards or more
20% off when you buy a card and a gift together
Comments
comments