The Fox has recently been refurbished to create a fresh look whilst introducing a new seasonal food menu. The pub might have become more contemporary, but the dining area is everything you'd want a country pub to be; relaxed and cosy, with a great atmosphere. Rustic stone walls along with the impressive fireplace and candlelight, make The Fox a beautiful venue to enjoy a feast in.
My friends and I sat next to the beautiful fireplace and were soon enjoying a crisp glass of white wine whilst ordering our meals.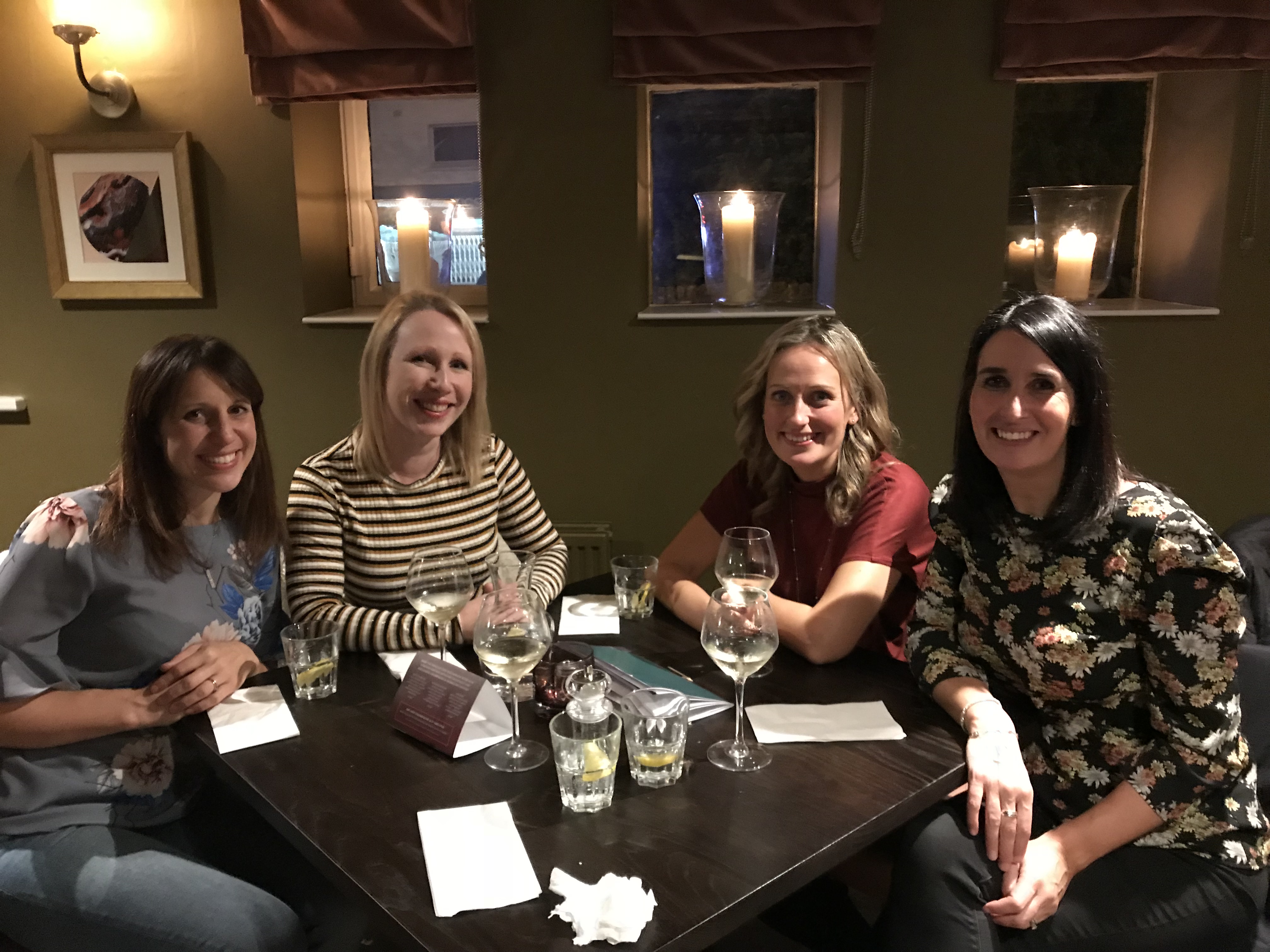 Scallops will draw my eye on any menu and I immediately spotted the Scallops of the Day option. That particular day the scallops were being served with a celeriac puree and bacon crumb. For me, perfectly cooked scallops are a magical thing, but hard to come by; sweet and subtly salty, with a caramelised edge and beautiful soft flesh. However, The Fox served up the real deal and some of the best scallops I've eaten. If I'm being picky about the dish as a whole, the celeriac puree was wetter than I'd like, but that's a minor detail – the scallops were a massive hit.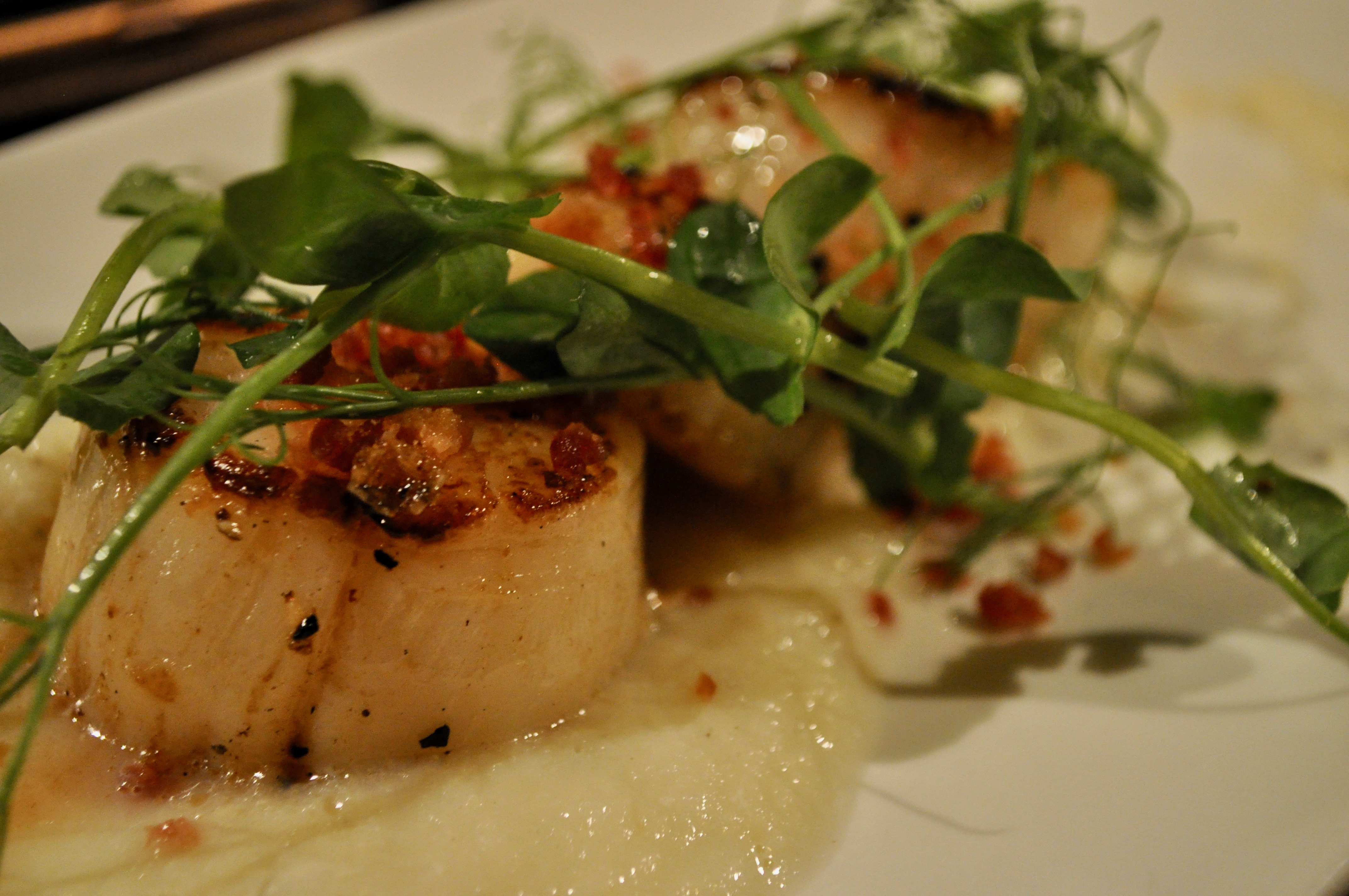 My friends enjoyed the deep fried brie, and the salt and szechuan pepper squid starters, both going down exceptionally well.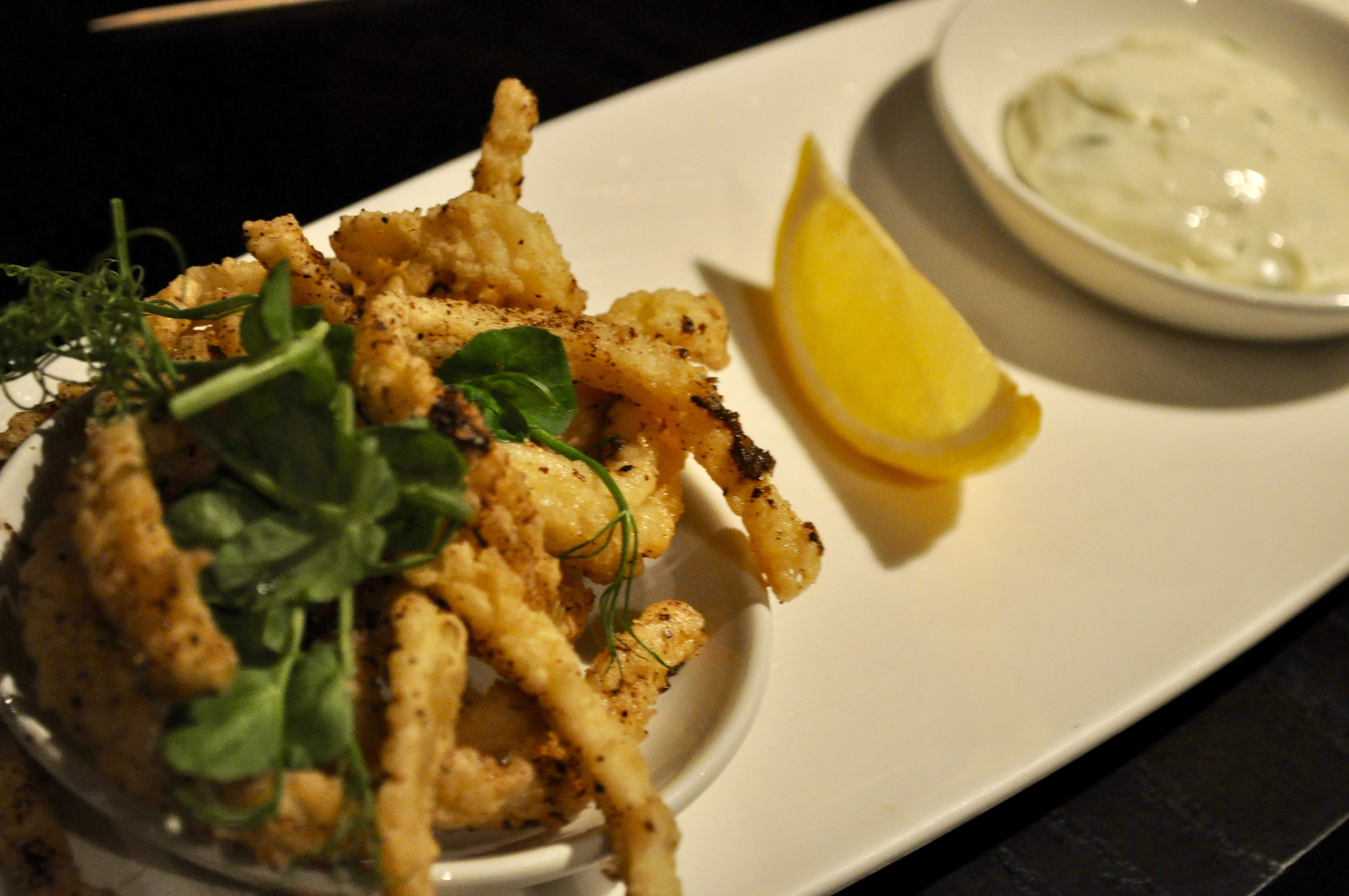 My lamb rack was served perfectly pink, and the dauphinoise were rich, soft and delicious. The aubergine had dried out a little making it a bit chewy, but the peppers were sweet and tasty.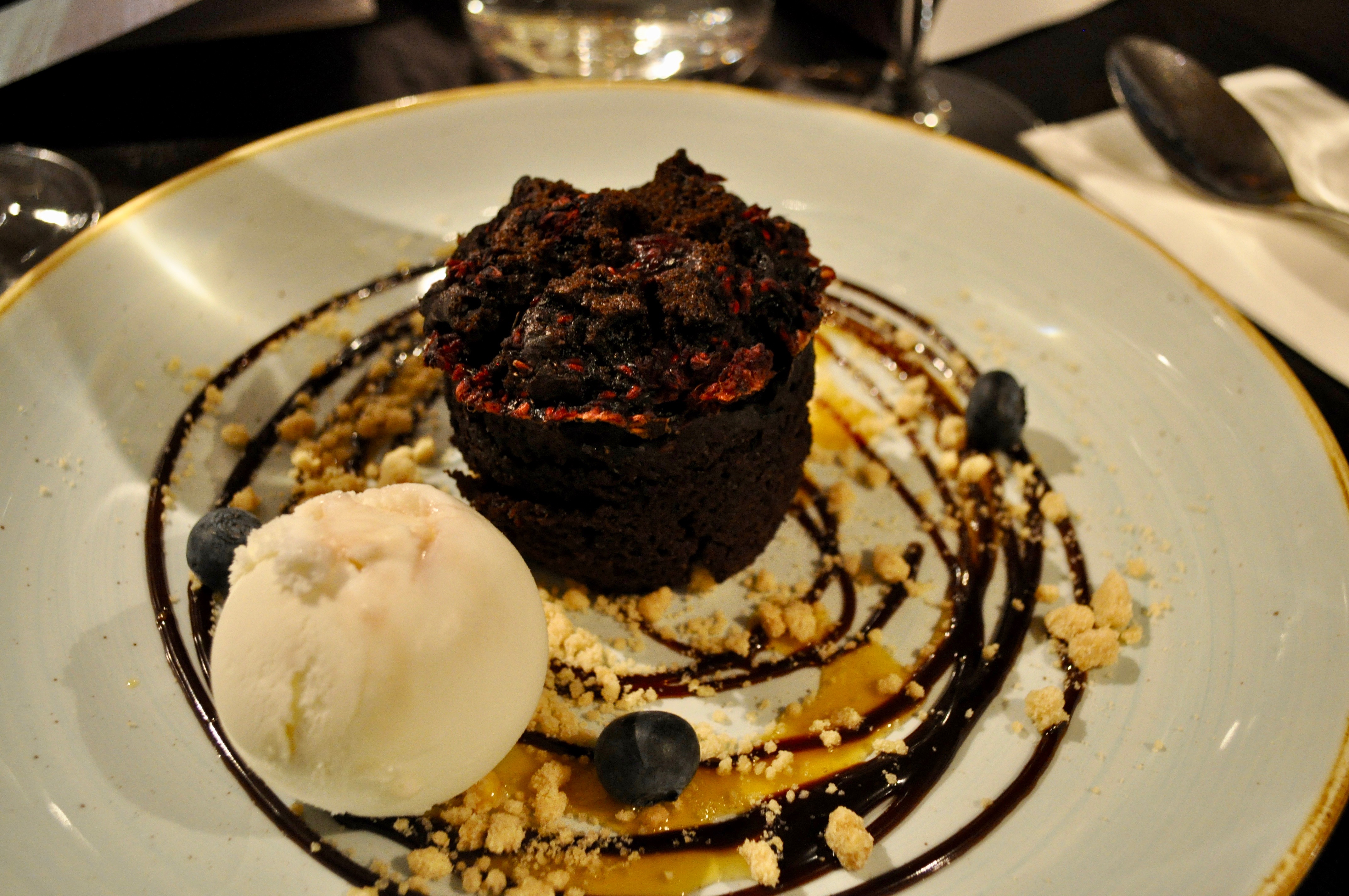 Dessert for me was a chocolate & raspberry pudding, served with ice-cream. Sadly, they'd run out of the Bourbon vanilla ice-cream (which we all agreed sounded delicious) so it was served with coconut ice-cream instead. The pudding was well-flavoured with chocolate without being overpoweringly rich – perfect for me, and I polished off a lot more dessert than I'd normally manage.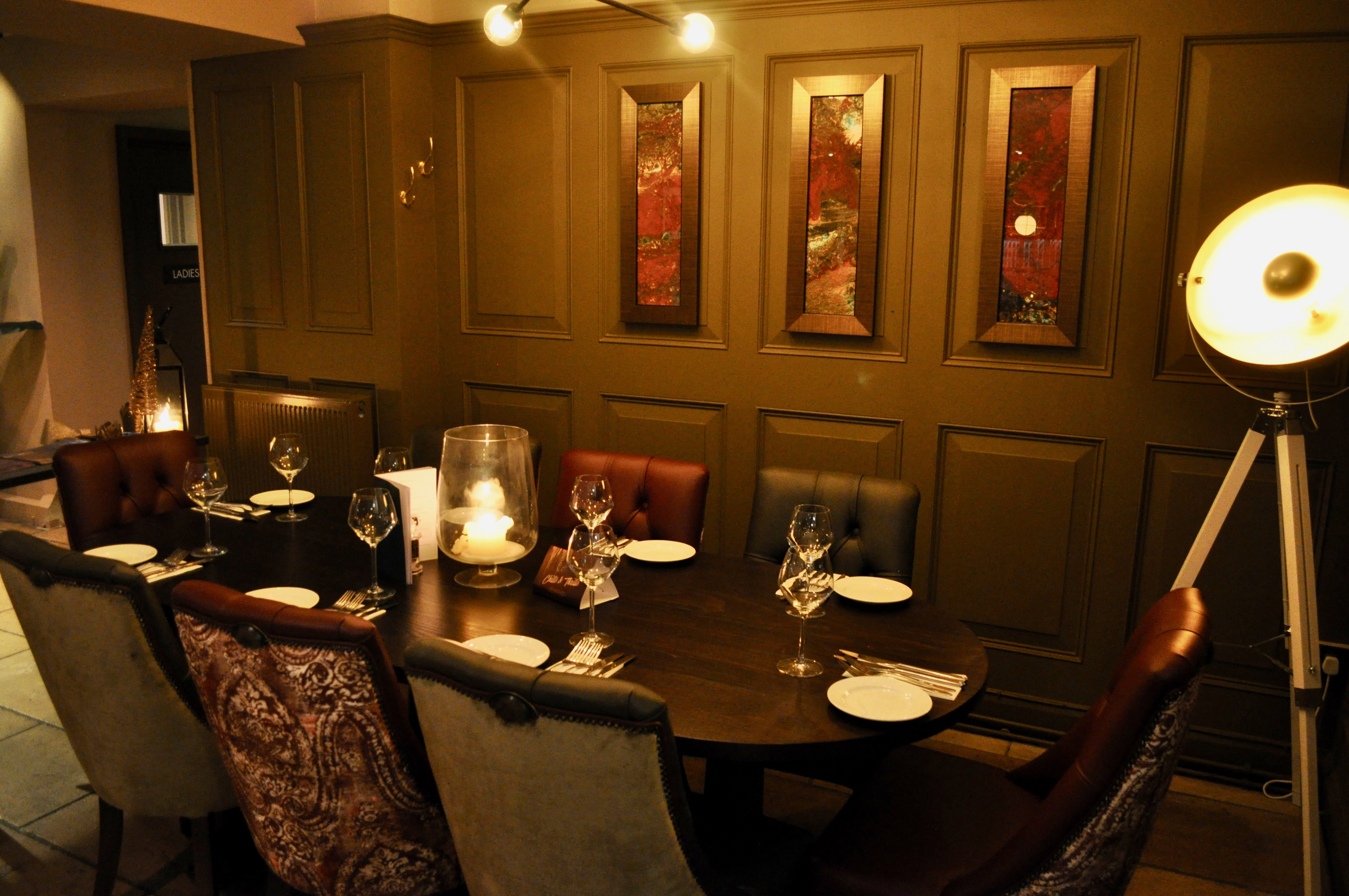 The menu at The Fox has something for everyone. All my friends enjoyed their choices, including chicken pie, salmon fillets with chorizo mash, and desserts of fruit and coconut meringue mess and a traditional fruit crumble.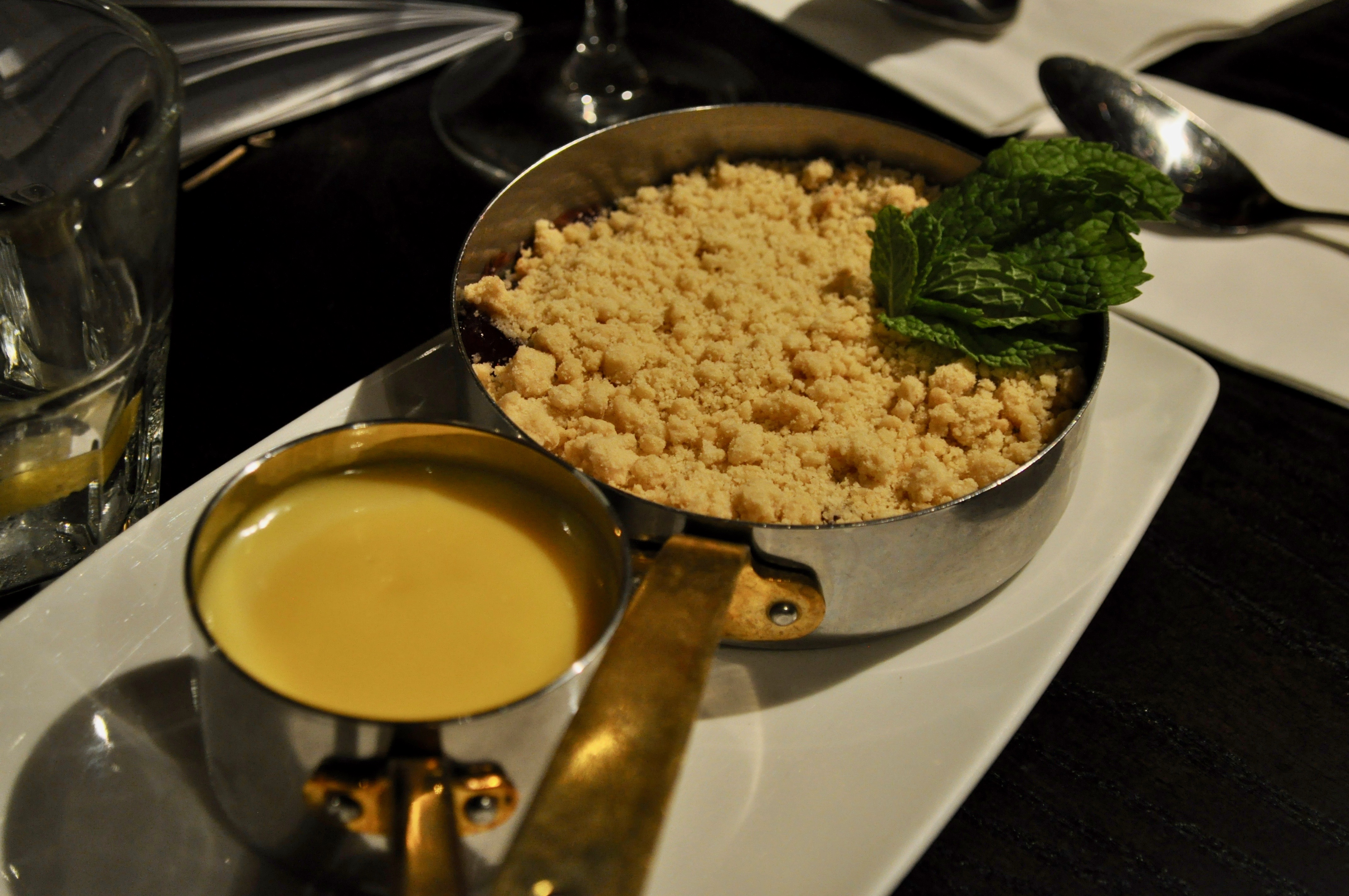 I'd love to return to The Fox to enjoy the beautiful venue, the delicious food and the relaxed ambience with bubbling chatter and clinking cutlery. I have a feeling that the Sunday roast is something they'll excel at too. It's worth booking ahead though – we visited on a Wednesday evening and it was surprisingly busy; a good sign that they're doing something right.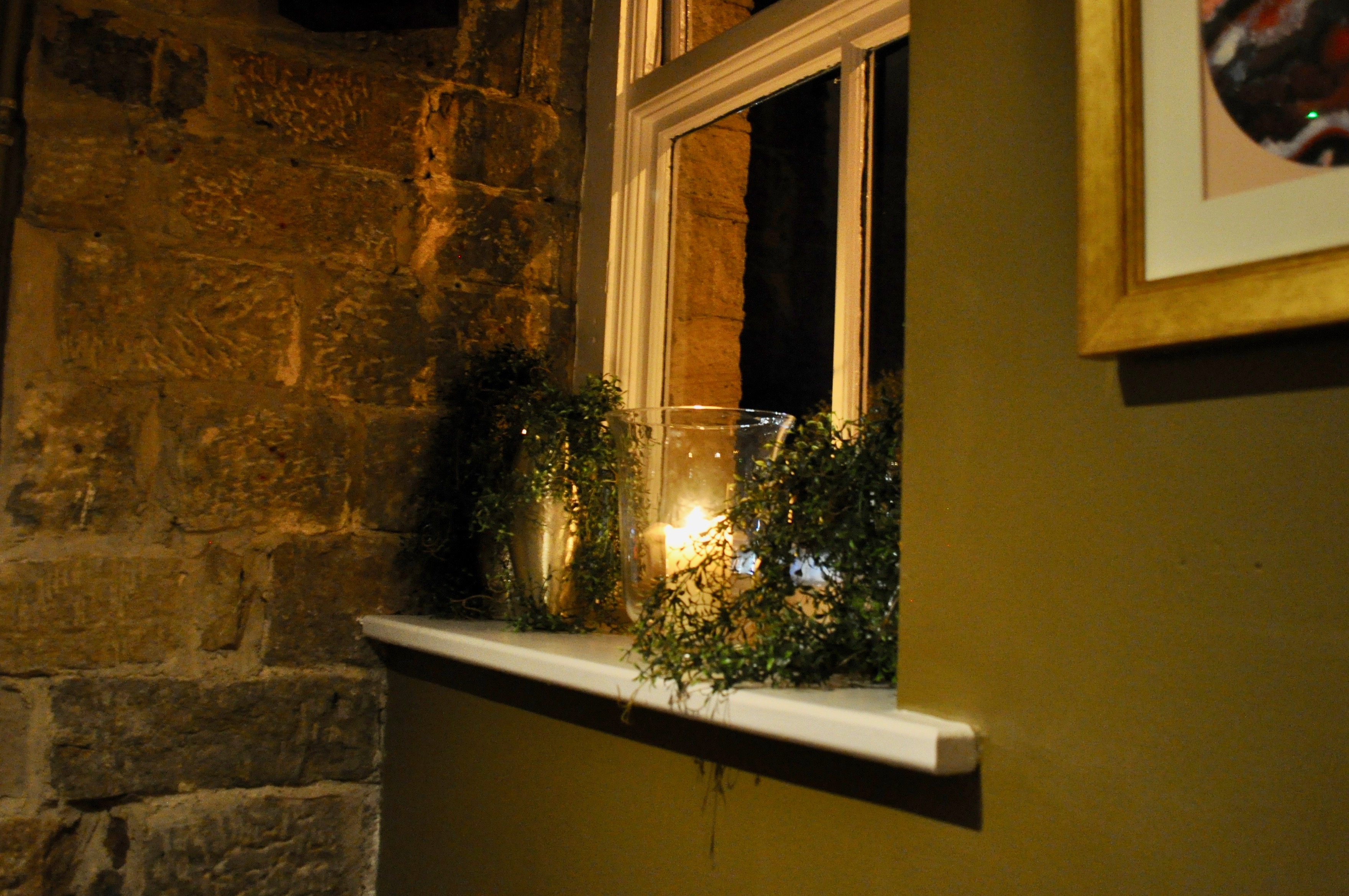 Whether you visit as a family, couple, or a group of friends, you'll receive a warm welcome at The Fox and enjoy some delicious food in cosy surroundings.
Our meal was free of charge in exchange for a written review. All opinions are my own.
Comments
comments