Girls clothing can be a difficult area to tackle at times, with high street styles mimicking teenage clothing rather than providing age-appropriate options for younger girls. When spring rolls round it's all crop tops and mini skirts – I'm not exaggerating. Last year, I couldn't find anything appropriate for my daughter to wear, so I ended up commissioning Biddy & Bear to make some skirts for her. (They're brilliant by the way, and still going strong.)
My daughter, Emilia, was recently offered the chance to try out a dress made by Spanish brand, La Coqueta, so I showed her the range of girls dresses available and she loved them all. They're quite different to the options available on the high street in England and she was really excited to try one out. (We did find the website quite funny though, because the child models are all so SERIOUS.) She chose this beautiful dress.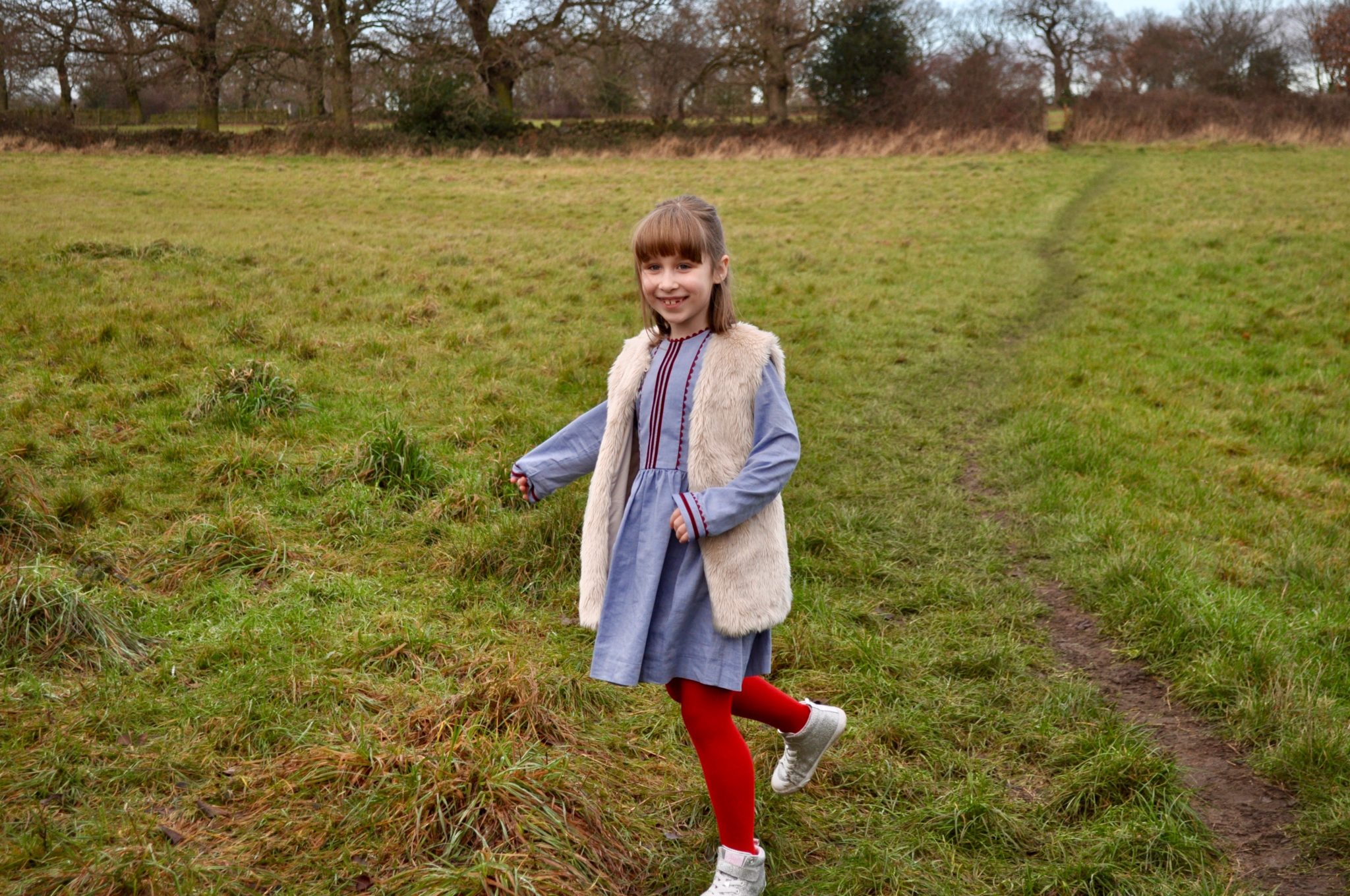 The designs all remind me of the dresses I wore growing up. I'm not saying that we should rigidly stick to the past, but I wish designers would treat children as children a little more instead of making smaller versions of designs created for teenagers. Emilia is only 7yrs old; she's still little and needs to play and run around like a lunatic without worrying if her skirt has rolled up or her shoulder strap is falling down. 
Emilia LOVES the dress from La Coqueta, and it really suits her. It's vintage in its look and can be worn as an every day dress or up-styled for parties. Emilia added her own Christmas twist for the festive season and modernised it with her favourite (fake) fur gilet and her sparkly high tops. (I love her sense of style – she's SO much cooler than I have ever been…)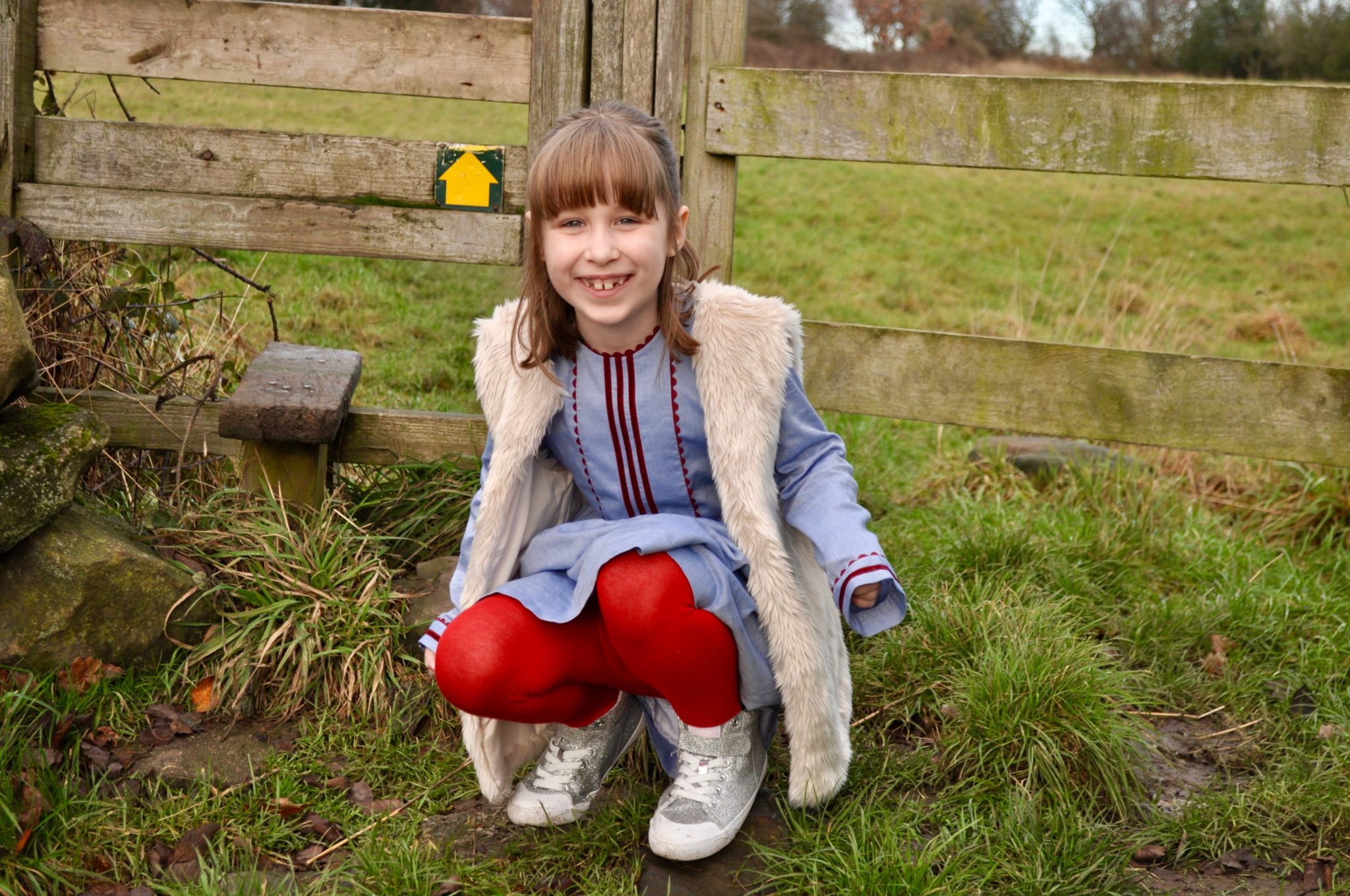 La Coqueta is a designer range and the dresses are handmade in Spain, so this all leads to a hefty price-tag of £69. But, the dresses are beautiful and offer a style that I haven't seen available elsewhere. If you're interested in Emilia's other outfit items, the gilet is from Primark (£12) and the hightops are from H&M (£12.99).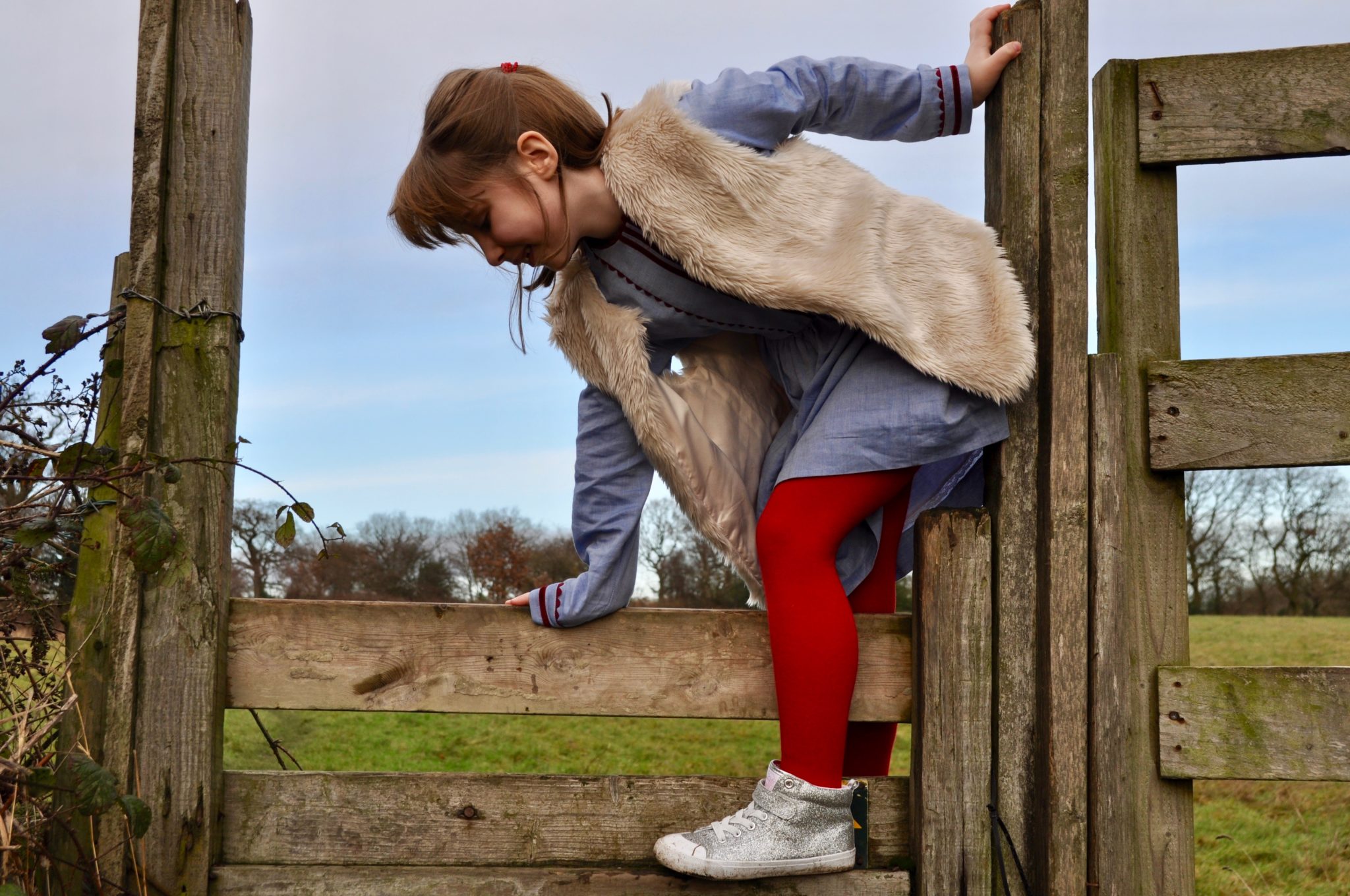 Do you struggle to find good children's clothing? If not, where do you shop? I'd be interested to hear because it can be very hard to dress a tall, but insanely athletic 7 year old girl, especially in the spring and summer months.
The dress was gifted to me by La Coqueta, but all views are my own.
Comments
comments