It's January. It's cold, it's dark, it's bleak… and there's little that I want to do apart from hibernate. However, I knew this would be the case, so a few weeks before Christmas I booked myself onto a beginner's crochet course with Hooked!. The talented and thoroughly lovely ladies, Melucrochet and Robins and Rainbows, have teamed together to create Hooked!, which delivers crochet lessons for all levels here in Leeds. So (due to my previous plotting against bleak January) last weekend I forced myself out from under my blanket and headed out to School of Sew, which is found in the gorgeous Sunny Bank Mills buildings in Farsley.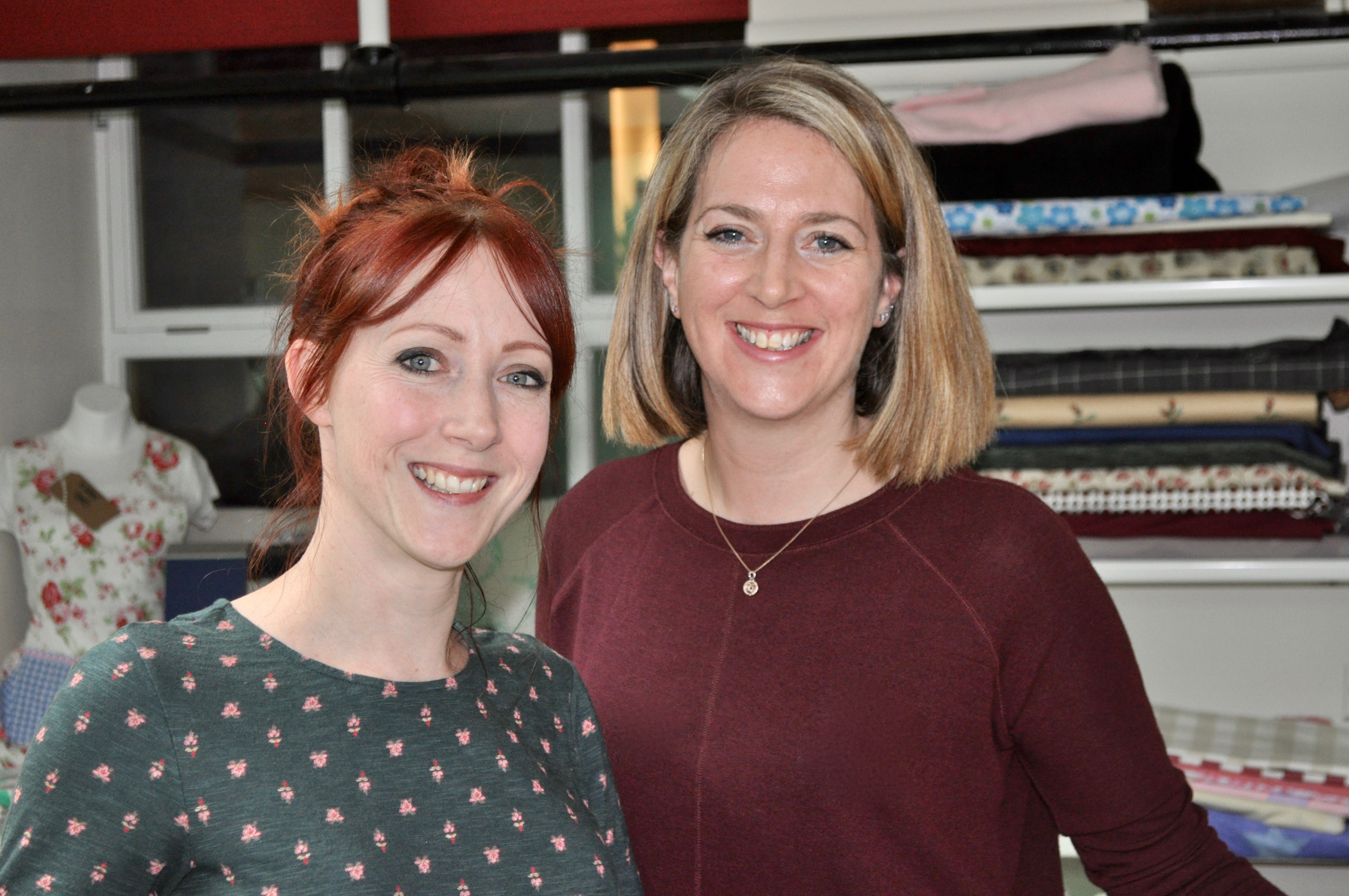 There was a group of 7 us on the course, and we entered to find a beautiful display of inspiring crochet pieces alongside a large tray full of steaming mugs of tea. Perfect. The setting is gorgeous and Mel and Lou created a warm, relaxed atmosphere as we headed to our stations and began.
Getting started is tricky because it's all quite fiddly and your fingers constantly feel like they're in the wrong place. However, our teachers calmly showed us how to get started and we had detailed teaching notes and pictures that provided a helpful reminder of what to do for each stage. Also, due to the deliberately small class size, Mel and Lou could help us whenever we needed it. Soon we had our wool successfully on our hooks, our hands in roughly the right place, and we were chatting away whilst creating chains.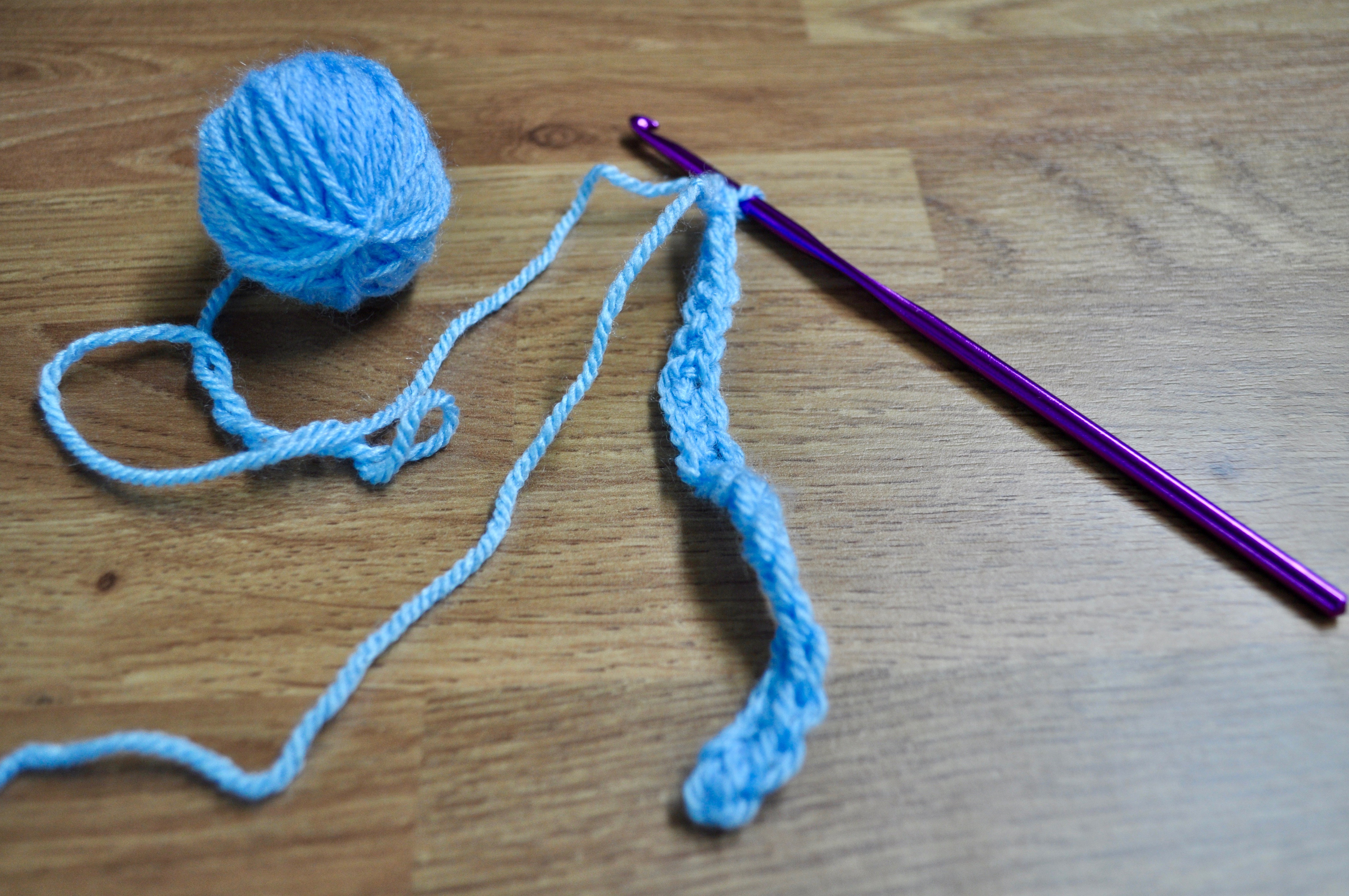 When our brains were beginning to itch, we stopped for a tea break with a generous supply of homemade cake and biscuits. Such a lovely way to spend the afternoon.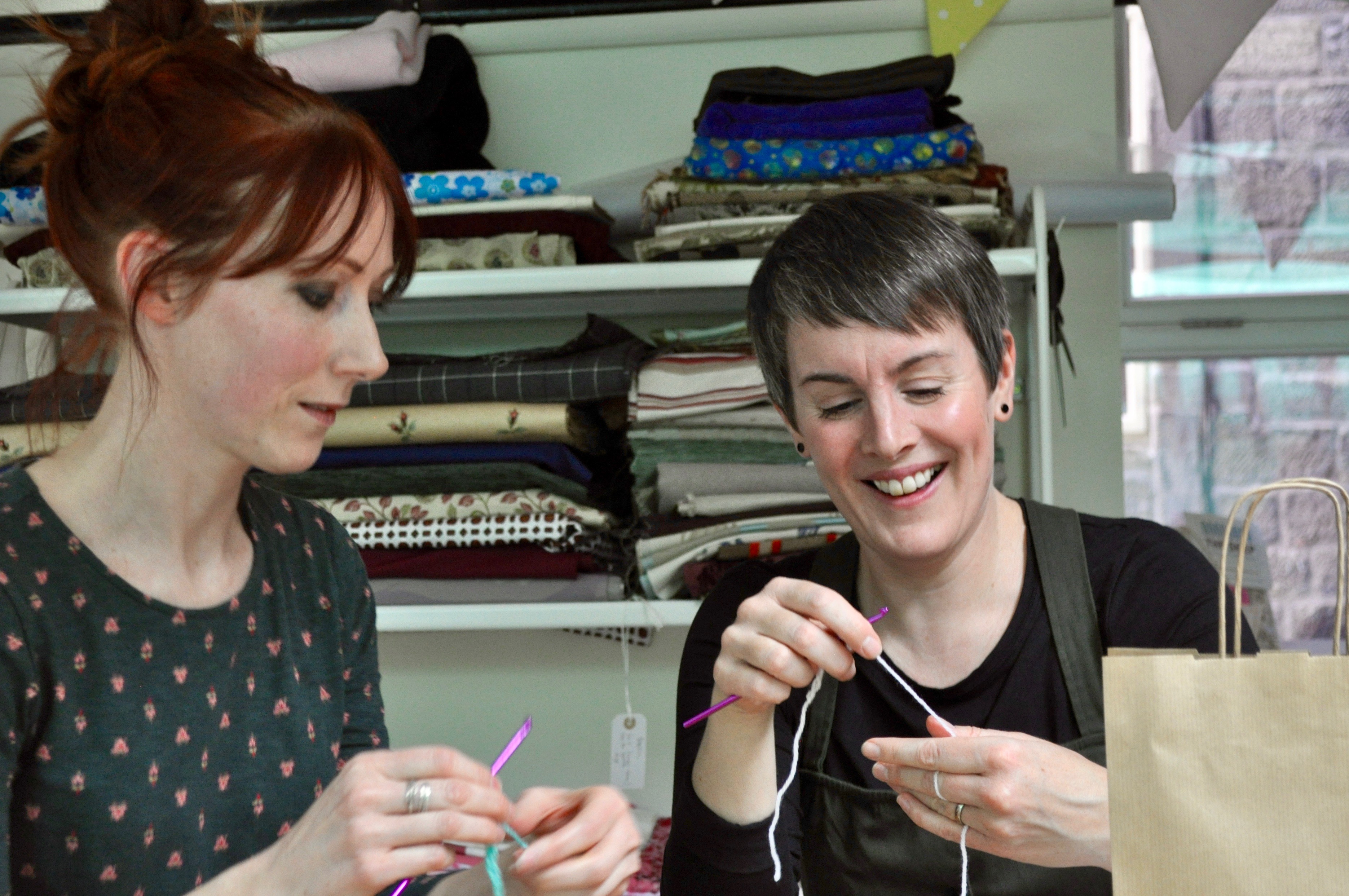 After learning a few more things, such as turning chains and double crochet (get me with the lingo) it was the end of the session. We took our hooks, wool and instructions away and were encouraged to keep practising until it feels natural. I got home and started pretty much straight away; I'm finding crochet weirdly obsessive and therapeutic. My daughter Emilia (7yrs) is completely intrigued by the whole thing and keeps coming to sit with me and ask questions about it all. She asked me to make her a scarf made out of the colours of the sea, so only five days after my course, I've started it and have got this far: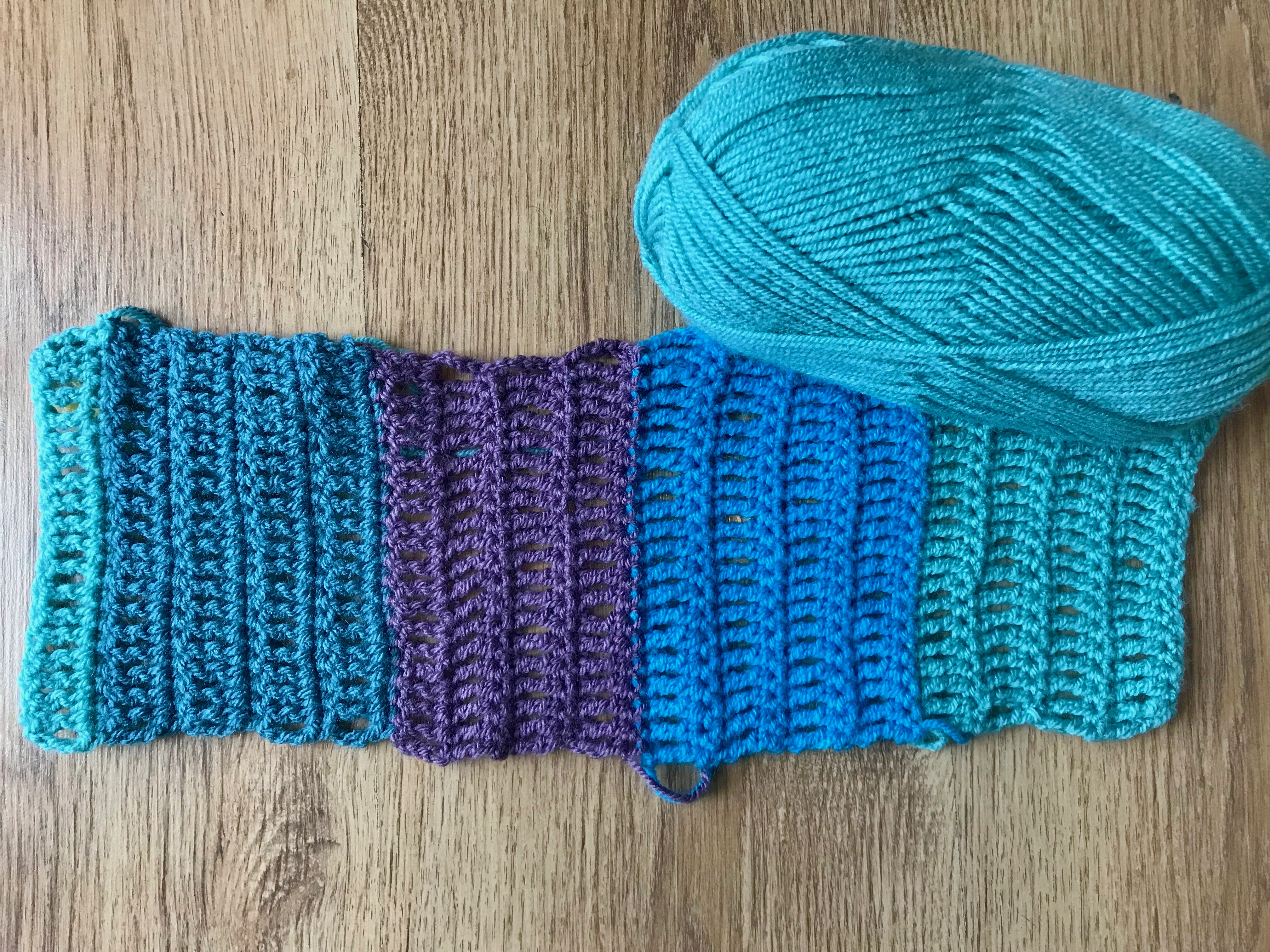 It's so satisfying to create something physical, real, and useful, and something that will be loved by someone else. It's also really nice to spend time away from any and all screens, as they are the go-to whenever I have a few spare minutes… I'm always picking up my phone for no real reason, but now I head for the wool instead, and when Emilia spots this she heads away from her screen too and sits with me for a chat.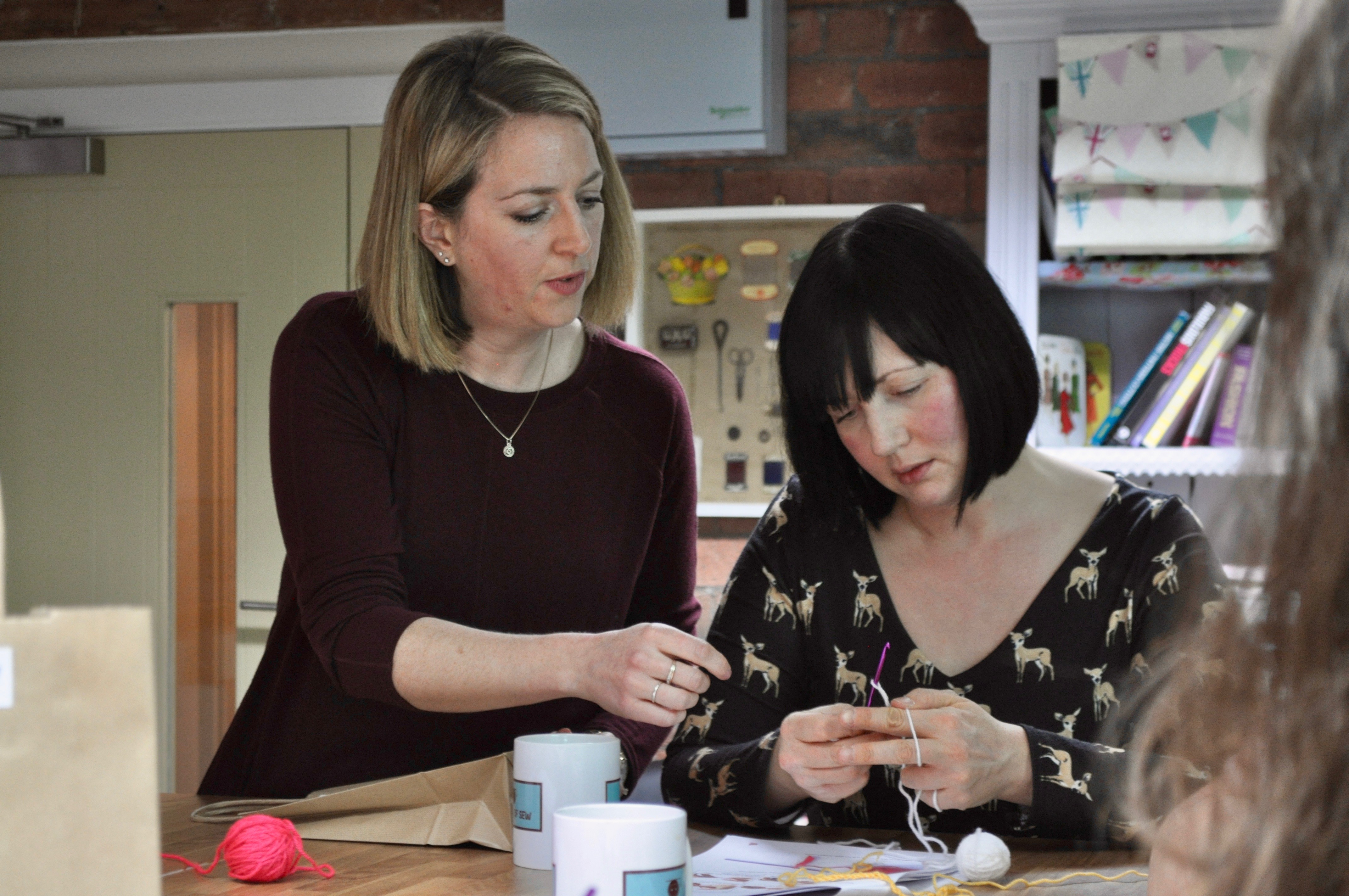 Hooked! is delivering another beginner course on Sunday 10th February (click here for more info) and there's a 5 week intermediary course starting in March – more details here.
If you want some down time in the nicest of company, and to learn a new skill to help get you through the dark winter months, then go on a course with Hooked! – you won't regret it.
Comments
comments