After learning how to crochet with Hooked! back in January, I was keen to learn more so I went to their first Next Steps class, which was all about Granny Squares. Granny Squares are a classic crochet design and probably the perfect visual representation of traditional crochet. They look amazing, and there's a vintage element to them that I love. Granny squares are often turned into large blankets, but Hooked!'s Lou (Robins and Rainbows) also uses them to make beautiful bags…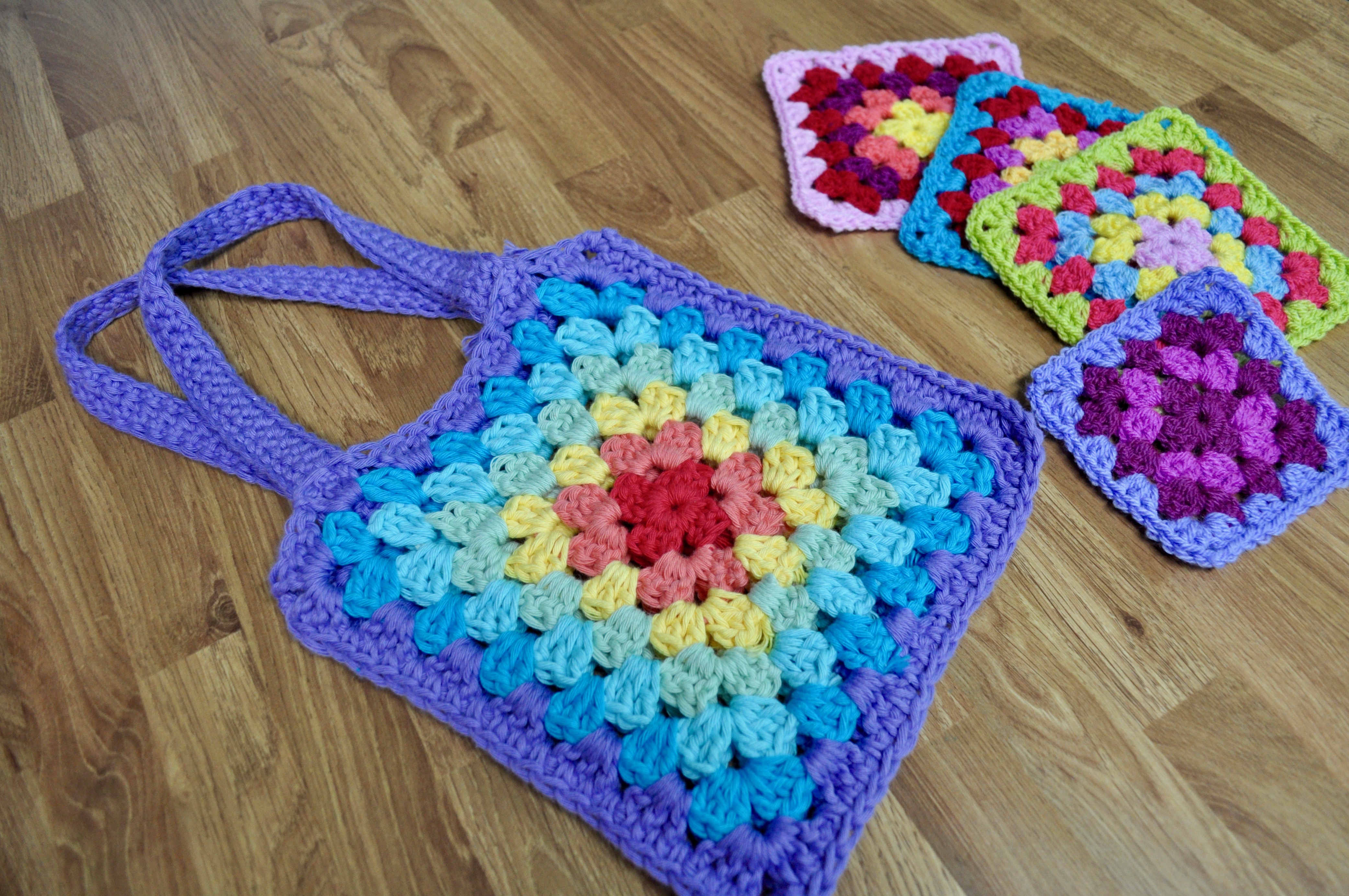 The session on Friday was great; really relaxed, with lovely people and a good cup of tea. The instruction sheets are well thought through with just the right amount of detail, and it was brilliant to have the help and input from the Hooked! team as we all tried something new.
Hooked team member, Mel (Melucrochet) likes to modernise crochet designs and she's brought the granny square up to date by adding in bobbles, which look lovely and are extremely satisfying to make. This is my progress on my bobble granny square blanket so far: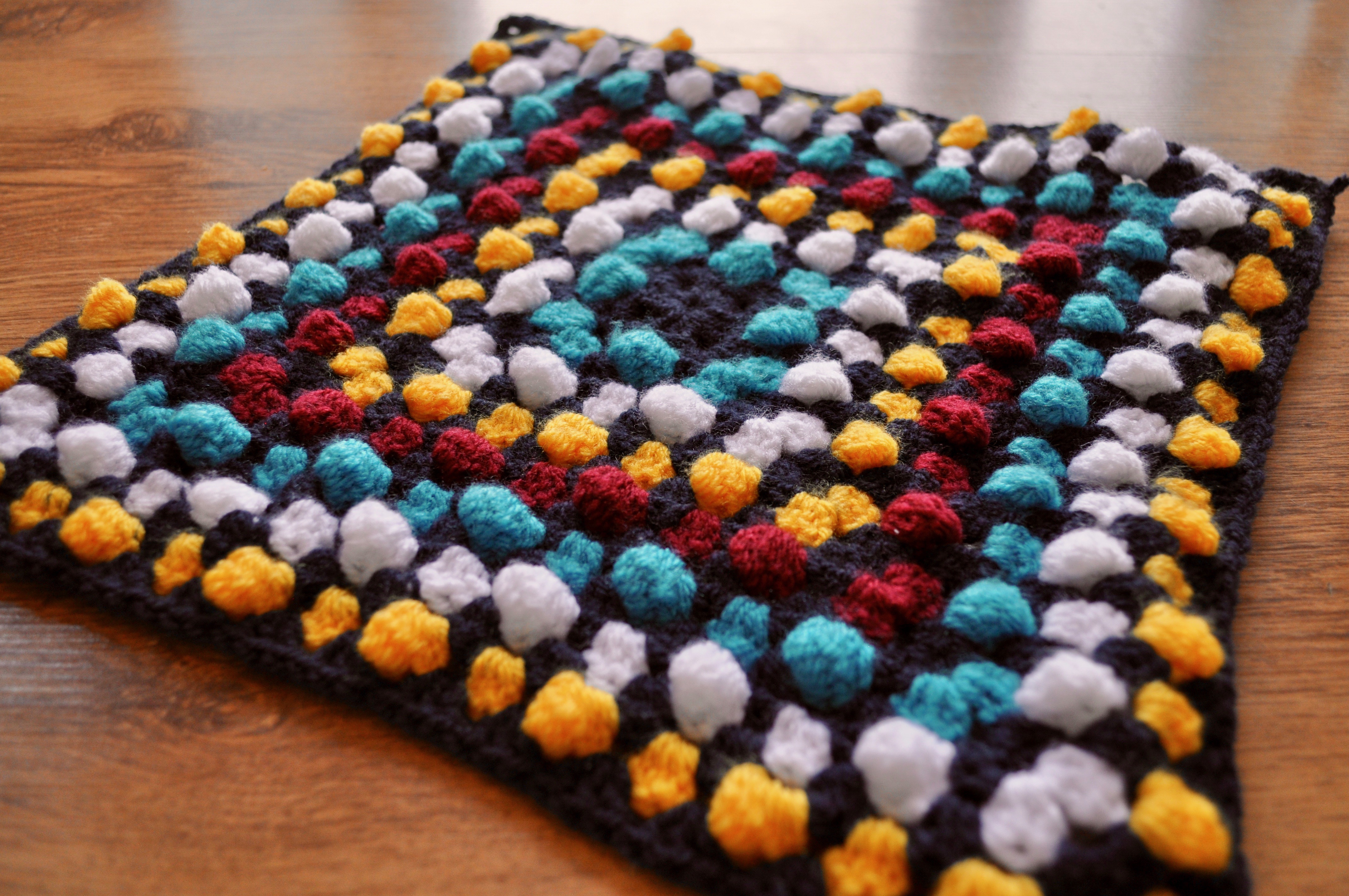 My daughter, Emilia, always wants in on the crochet action so I've begun a more traditional granny square blanket for her made in shades of her favourite colour, orange (photo below). These squares will be joined together to form the blanket, unlike the bobble one, which I'll just keep crocheting round and round until it's big enough to use.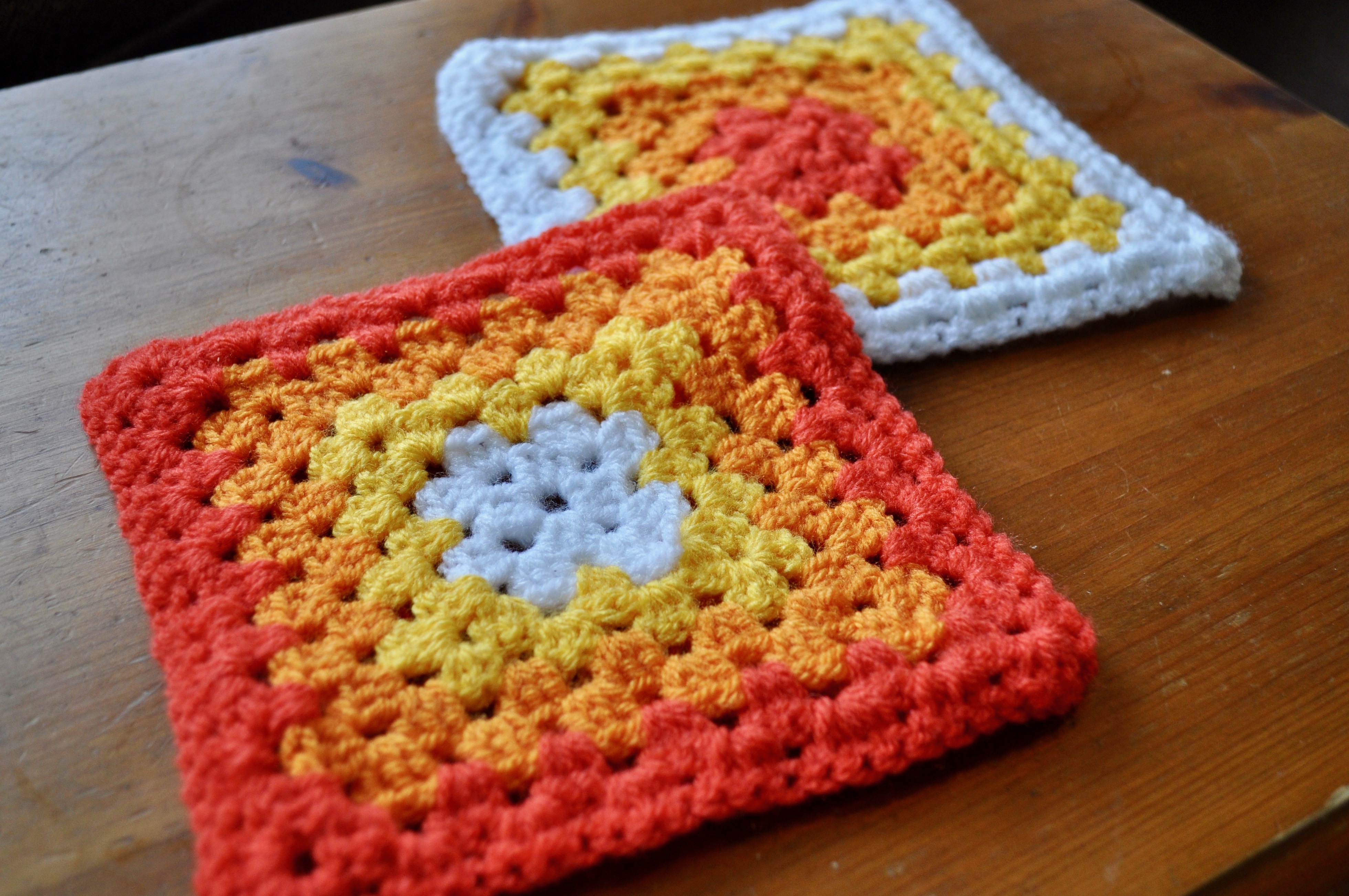 There are four more sessions left on the Hooked! Next Steps course and you can sign up to them individually or come to them all. More info here: https://hookedcrochetleeds.wordpress.com/classes/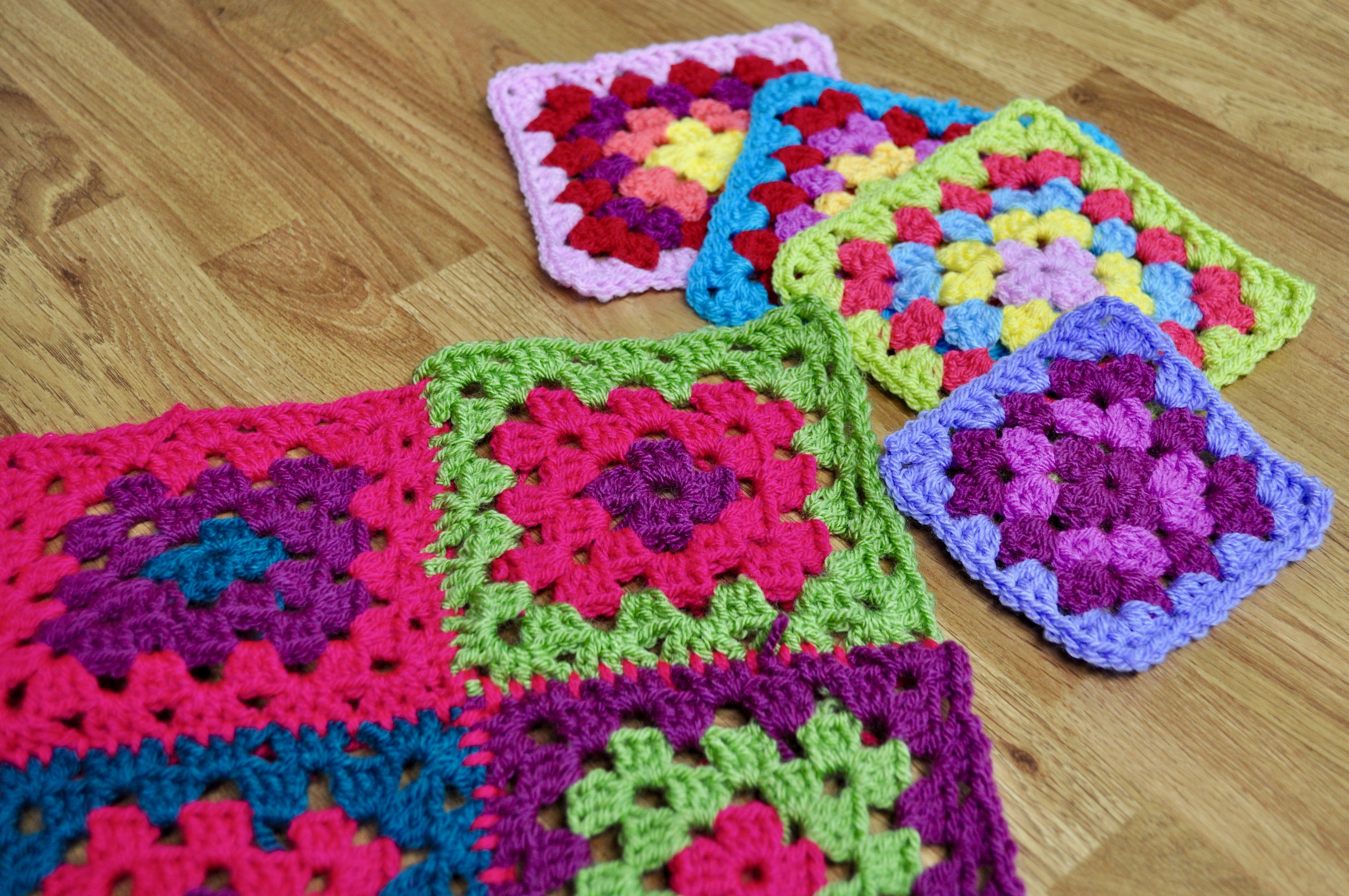 Comments
comments