Cooper King Distillery is a self-built, independent, sustainable business, creating small batch, high-quality spirits using local ingredients here in Yorkshire.
Abbie and Chris are the business creators and owners, and they became inspired by small-batch whisky making when travelling in Tasmania and blogging for some friends of theirs. They started to travel longer and further, trying more whiskies, and meeting more people. Years of work and inspiration have brought them to where they are today; the proud owners of Cooper King Distillery.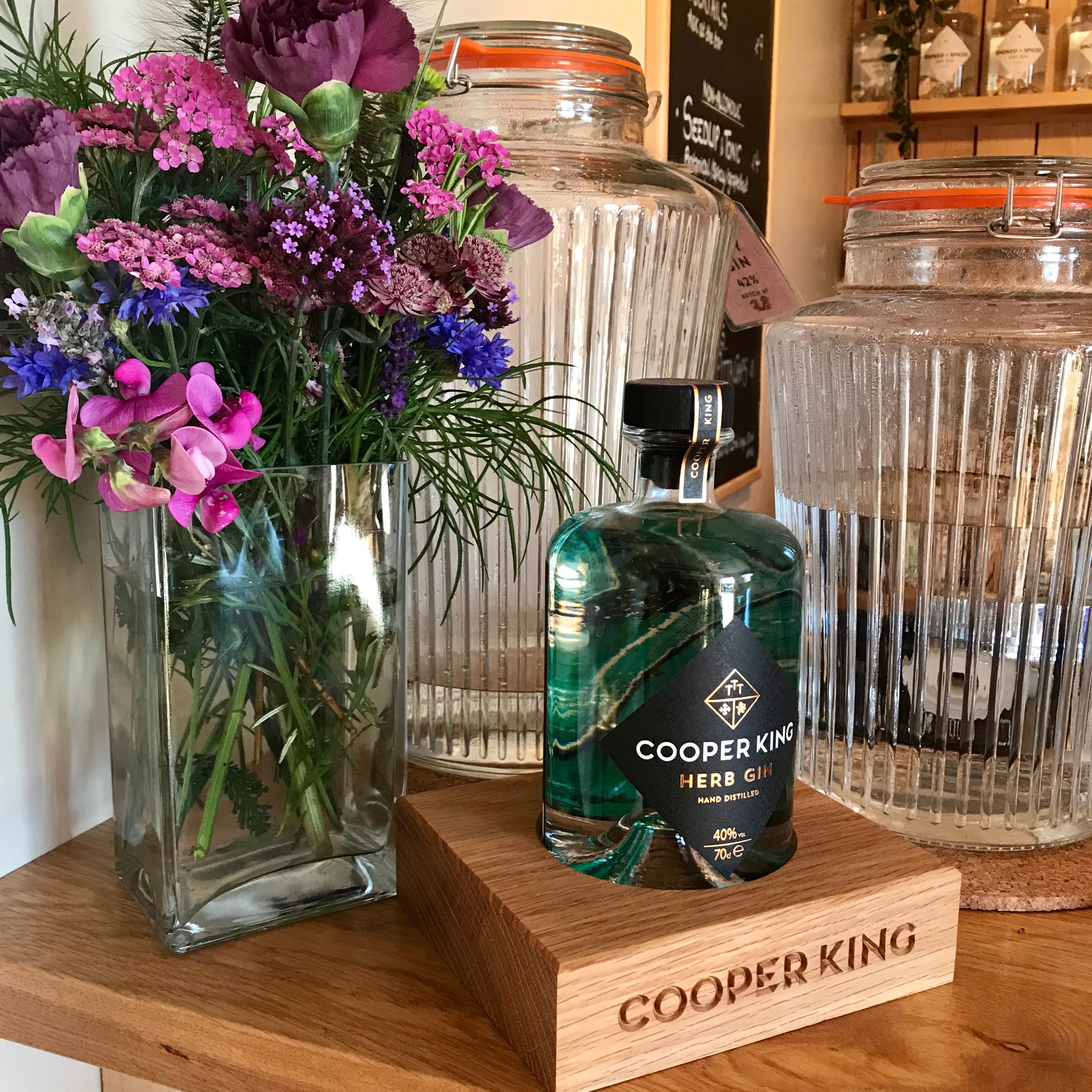 I went out to meet Chris for a distillery tour on a glorious summer's day. The distillery is found in the beautiful Yorkshire countryside just outside York and overlooking an apple orchard. There's a gorgeous gin garden outside too; the perfect place to have a natter whilst sampling some of the spirits on offer.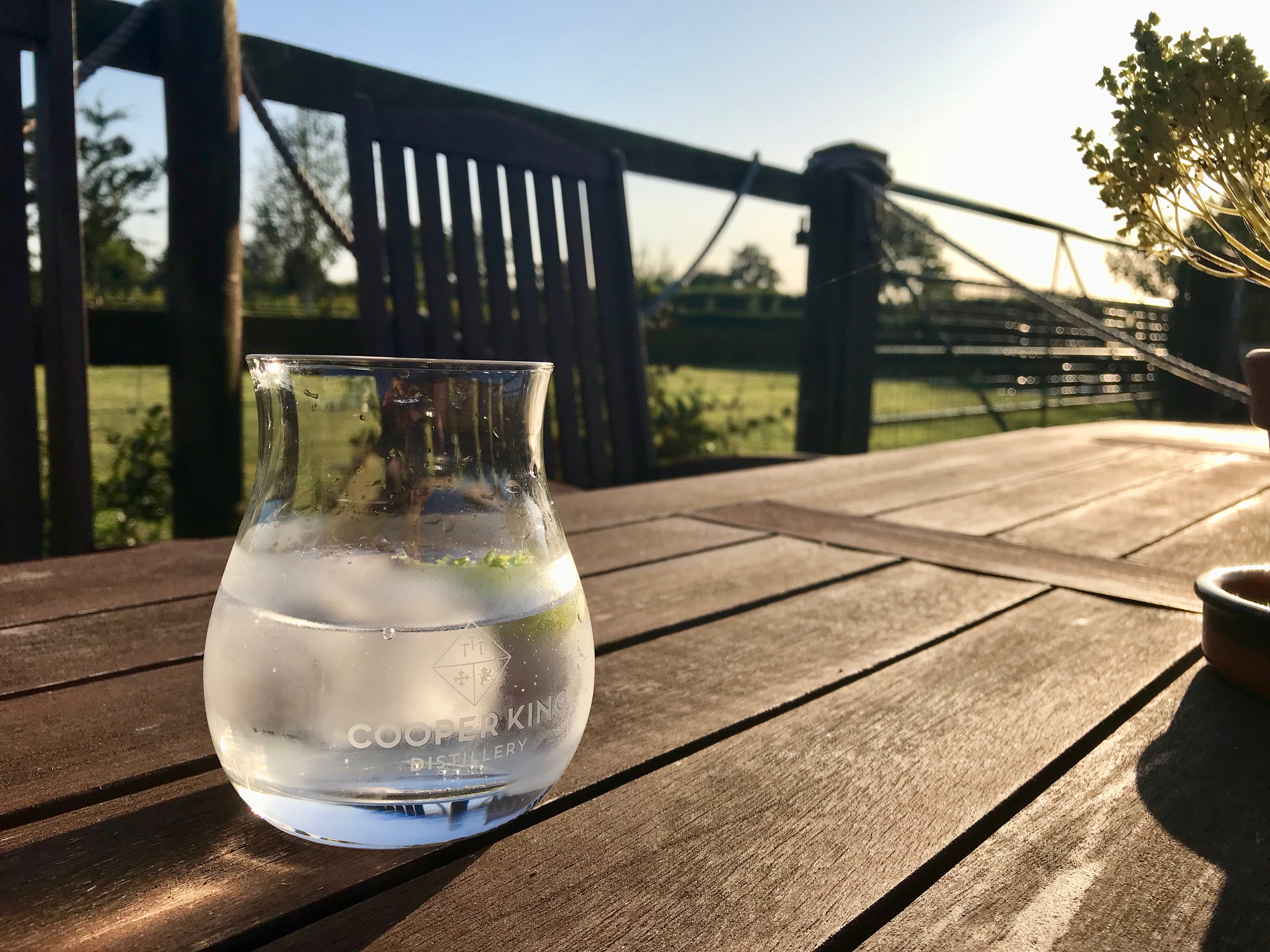 Cooper King Dry Gin
Abbie and Chris love whisky, but given that it takes such a long time to mature, they started by making gin, and have had great success with it. Abbie, with her scientific background, plays with the botanicals to create their gin's unique flavour. She's so talented at it that Michelin starred restaurants nearby ask her to create specific gins to match their food courses.
Cooper King gins are created using vacuum distillation and a copper pot still. The flavours are fresh and vibrant, and very drinkable.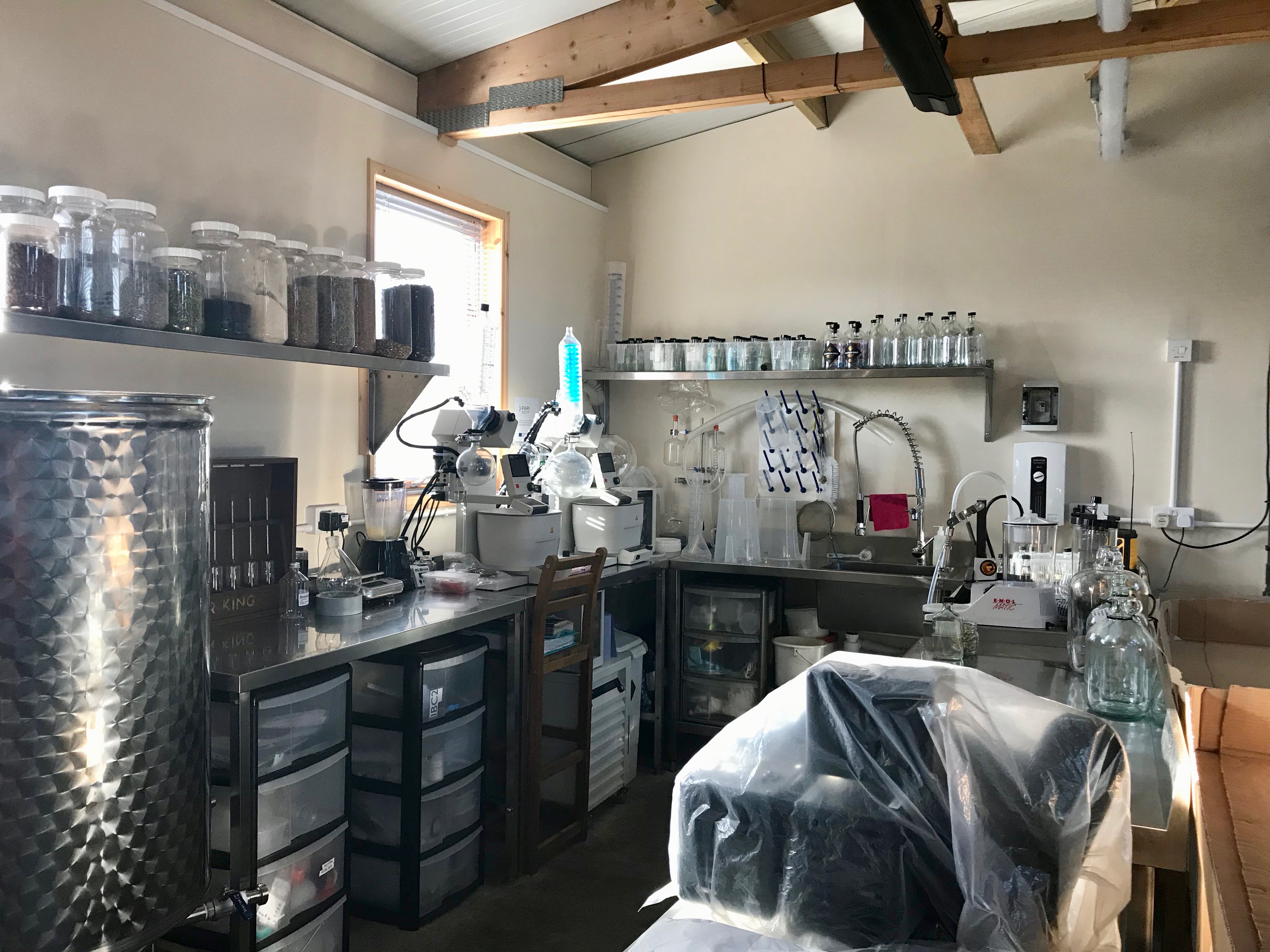 Cooper King Whisky
Cooper King whisky is now in the making, and excitingly, the first whisky casks having recently been filled. This will be an English whisky, but more specifically, a Yorkshire whisky, made using local, Yorkshire barley, that's been traditionally malted. The liquid goes into the copper still (the only one of its kind – sent from Tasmania, no less) before going into the casks to mature. The casks add a lot of flavour, but also the colour of the resultant whisky.
A Green, Sustainable Business
Cooper King Distillery runs on 100% green energy and sustainability is core to the businesses. Abbie and Chris work in partnership with Yorkshire Dales Millenium Trust and donate 1% of the Dry, and the Herb gin sales to fund planting trees in the Yorkshire Dales.
"At a time when #climatecrisis is at the forefront of peoples' minds […] forward-thinking businesses like Cooper King […] are working hard to make a difference"-@ydmt. Our customers have enabled us to plant 740 trees, offsetting 370,000kg of CO2. Thank you. #ClimateChange pic.twitter.com/aP0sYeRaL5

— CooperKingDistillery (@CKdistillery) September 20, 2019
They have even sourced a local box maker who uses recycled items to create the boxes for their outgoing deliveries. Everything used at Copper King Distillery is sourced locally (where possible, even as local as using honey their own bee hives) and work collaboratively with local businesses too.
English Whisky
English gin has become much bigger over recent years, but English whisky is still a rarity. I had a small taste of the new-make malt spirit (the spirit before it goes into the cask to mature) and it was already delicious. I can't wait to find out what the aged spirit will taste like. Chris was very clear that it wouldn't be released until they're sure it's ready. So until it's out, let's make the most of Cooper King Gin.
Cooper King Distillery is an independent business that has been built with a real joy and passion for creating unique, sustainable, and delicious spirits. Quality is at the heart of everything that's delivered here, and it's an exciting local business to watch.
I was invited to the Cooper King Distillery tour in return for sharing my opinions and experiences online. All views my own.
Comments
comments