There's a new donut shop in town
This week saw Doh'hut open its doors for the first time on Trevelyan Square in Leeds (just across the road from Trinity Leeds).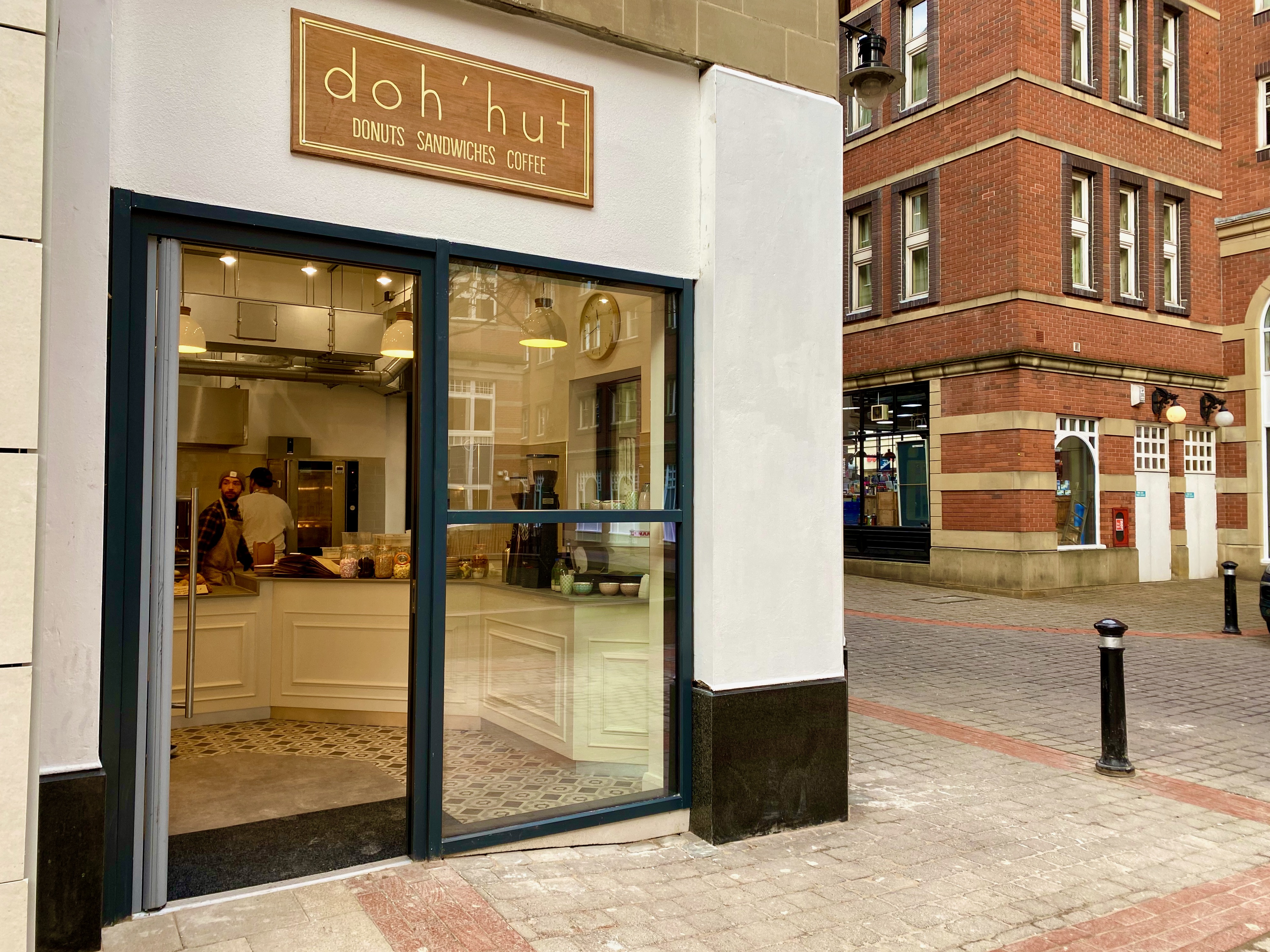 When you mention donuts in Leeds these days, people automatically think you're talking about the wondrous Temple Coffee in Kirkstall, but Doh'hut has now arrived to offer something altogether different. Temple's creations are sticky and thickly glazed in wondrous colours, whereas Doh'hut is taking us back to the joy of simplicity. These are classic donuts; as light as air, soft, fresh, darned tasty and covered in sugar. You can enjoy them as they are or choose from several fillings that are added to order, and these include raspberry jam, chocolate ganache, and (my personal favourite) vanilla bean creme pastissiere.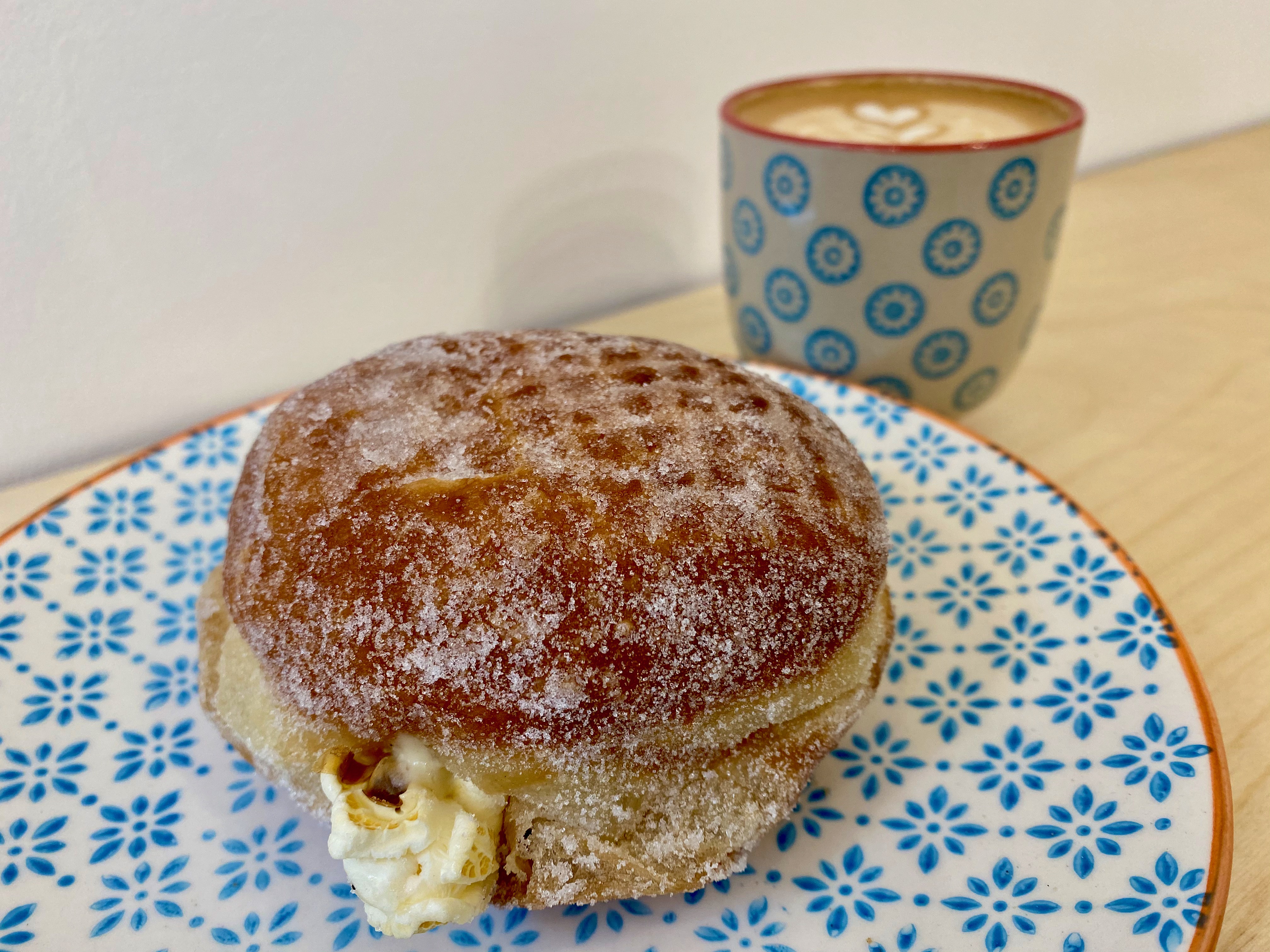 There's also the option to add sauces and sprinkles etc. and I can't wait to bring my two little ones here – they'll love to choose from the jars of treats on offer.
Doh'hut's sandwiches and coffee
However, Doh'hut isn't just about donuts. It also serves delicious sandwiches made from perfect baguettes, which (like their donuts) are all produced on site.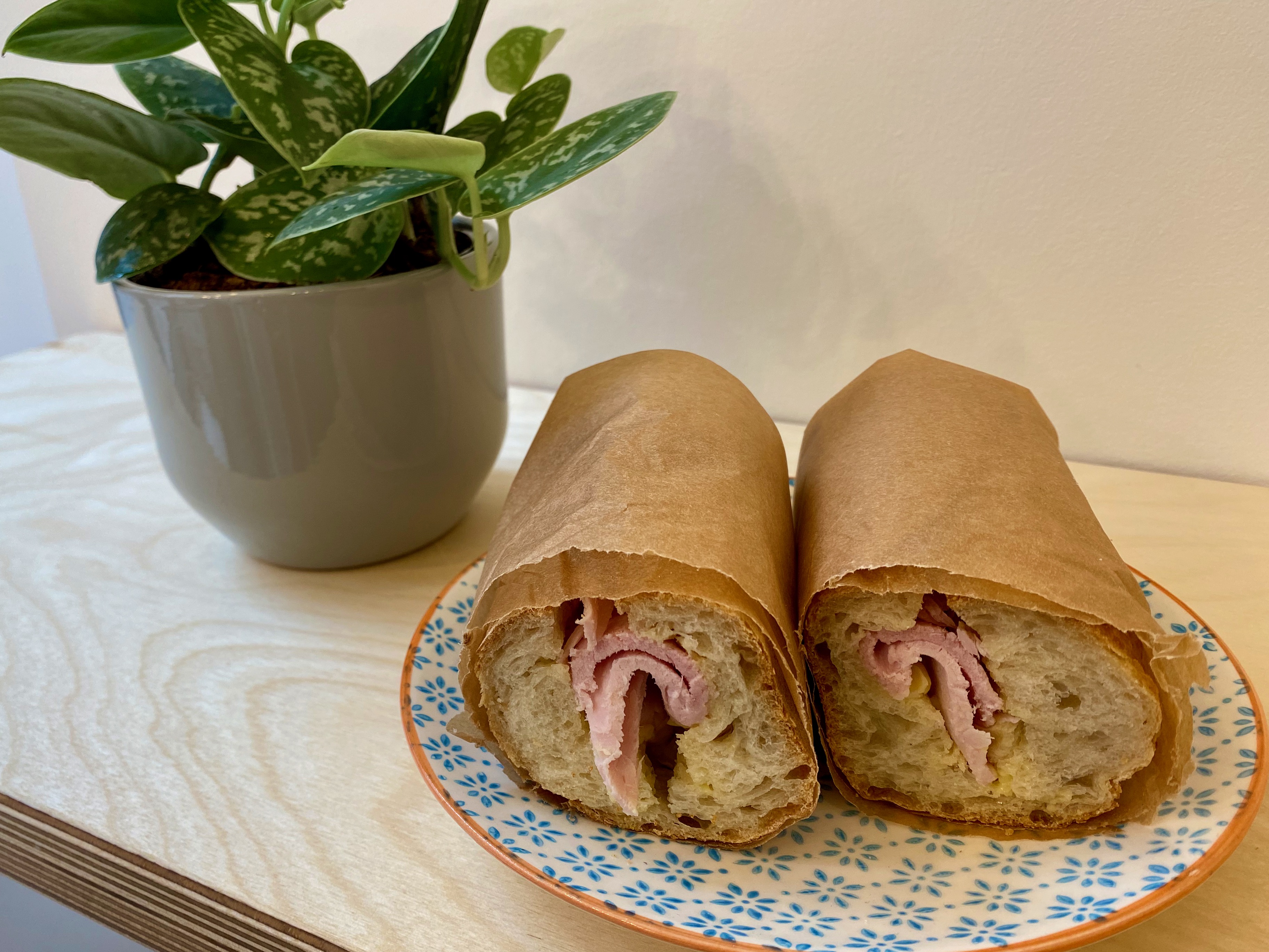 I had the ham baguette and whilst this sounds – and is – simple, it was completely delicious. The baguette was crunchy on the outside, soft on the inside, and it had a light layer of locally produced, salted butter. (The team brought someone over from Wales to help them perfect their baguettes; they really care about serving the best and it shows in the quality of their food.)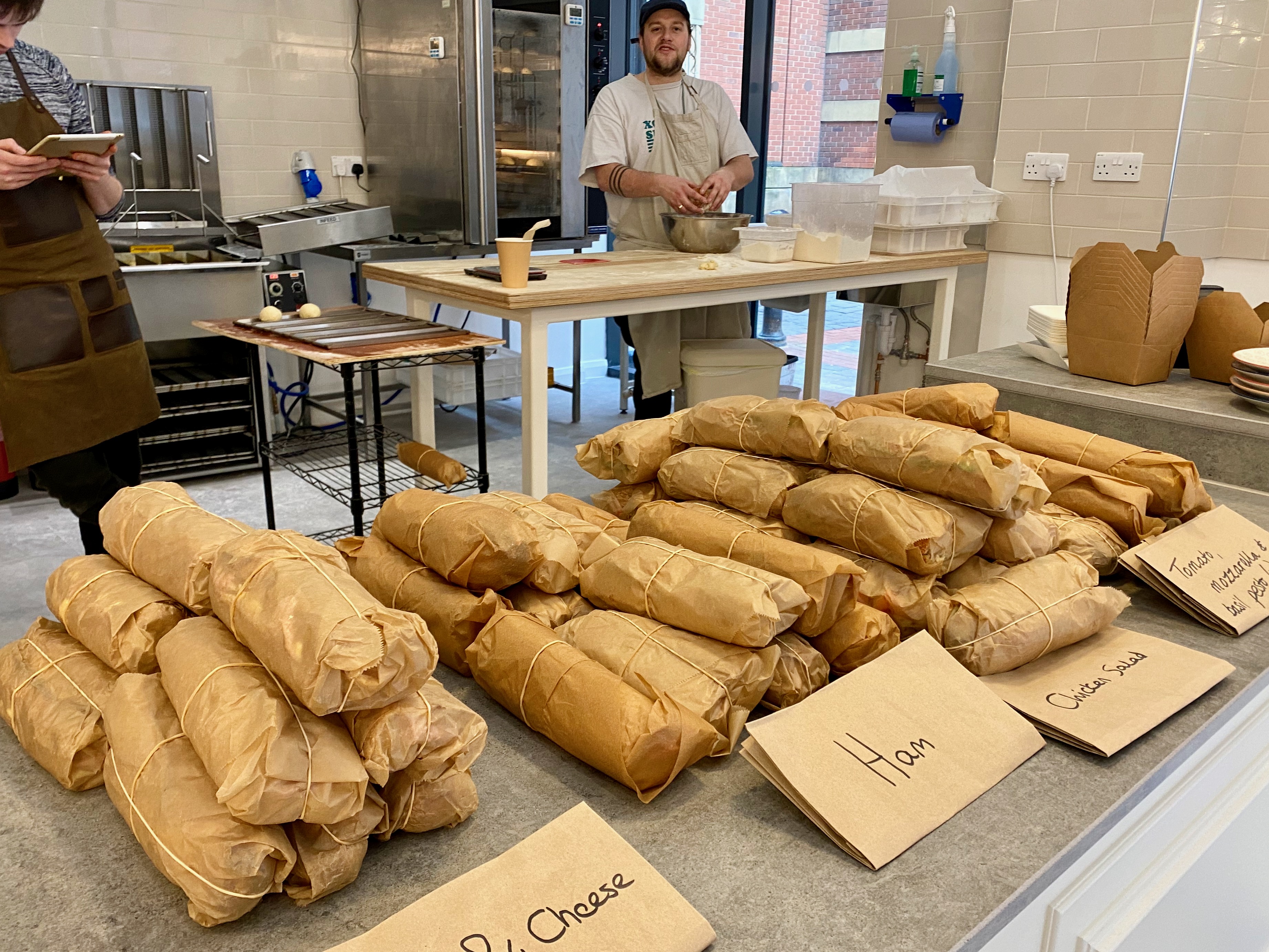 The ham was sourced from Lishman's and it had been brined for a full week before being roasted. It was soft, succulent and very, very tasty. Next time I'll try the cheese – it changes daily, and again, is locally sourced. Along with my lunch I had a flat white, made with North Star coffee; another local supplier that focusses on quality and ethics.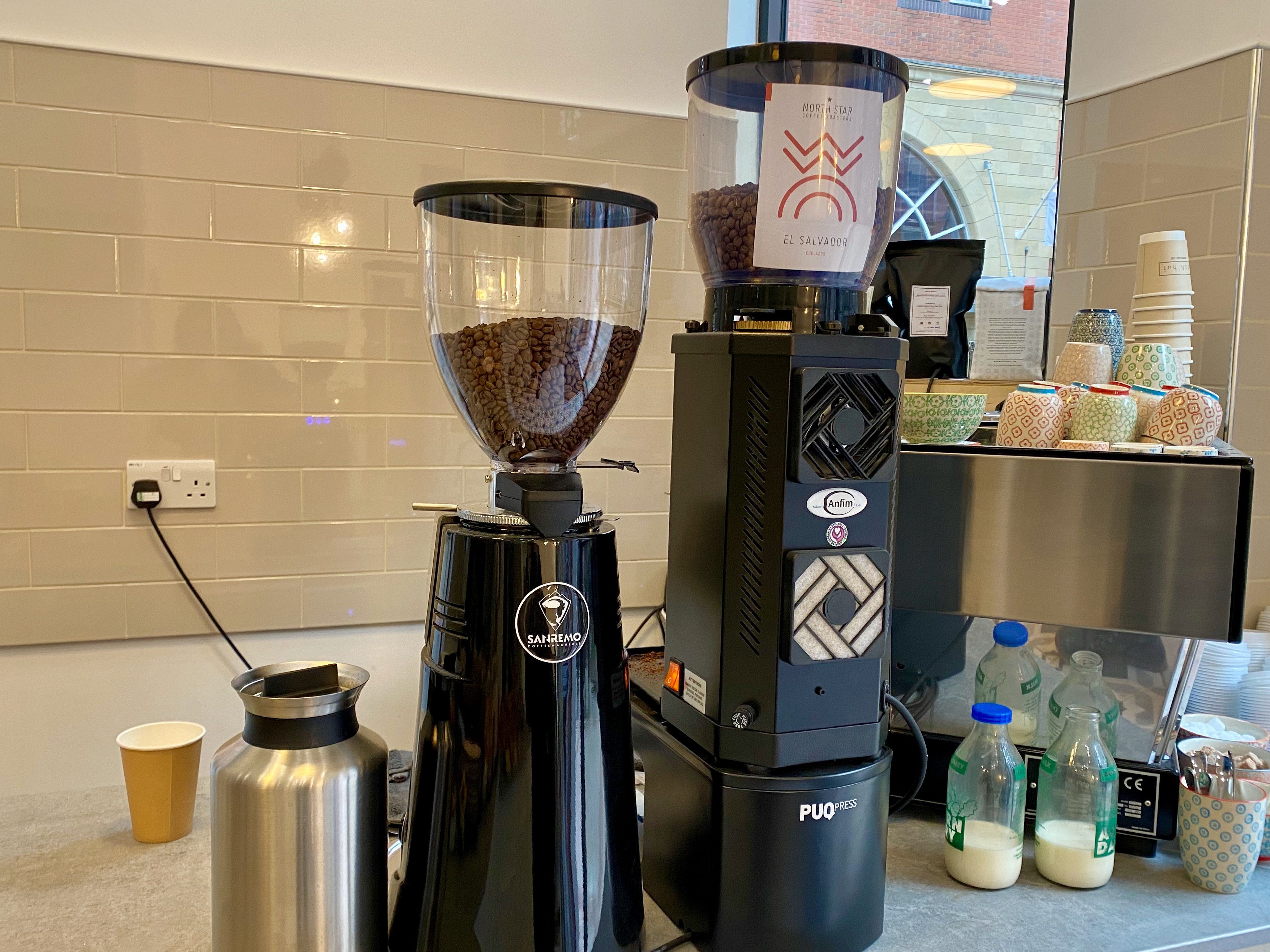 Locally sourced food
Everything served at Doh'hut is locally sourced and they choose their suppliers carefully. They care about food miles, and they care about quality. They also want to shout about some of the best suppliers around.
The ingredients and the offering at Doh'nut are simple; perfectly simple. Doh'hut is onto a clear winner, because there's nowhere to hide with what's served, and everything's the best it can be. When you serve up quality food that's made with heart and uses quality produce, there's absolutely no need for any bells or whistles, and that's why you won't find any here.
The team members at Doh'hut are welcoming and friendly, and they're clearly proud of their offering – as they should be. Go there, support these lovely people, and enjoy some brilliant food.
For info: lunch and donuts are served from 11am.
Comments
comments