Fleur Cafe opened in The Light shopping centre in Leeds just before Christmas. The Yorkshire Evening Post seemed rather impressed with its floral displays, so much so that it wondered whether it's now the most Instagrammable lunch spot in Leeds. I don't think that it is, but it's fair to say that the colourful cascading flowers over the entrance definitely grab the eye as you're walking passed.
Entering the cafe, the floral offerings become even more elaborate and there's a rather eighties smearing of pink and blue across the walls that's tempered only by the enormous gilded mirrors. It's a bit much for me.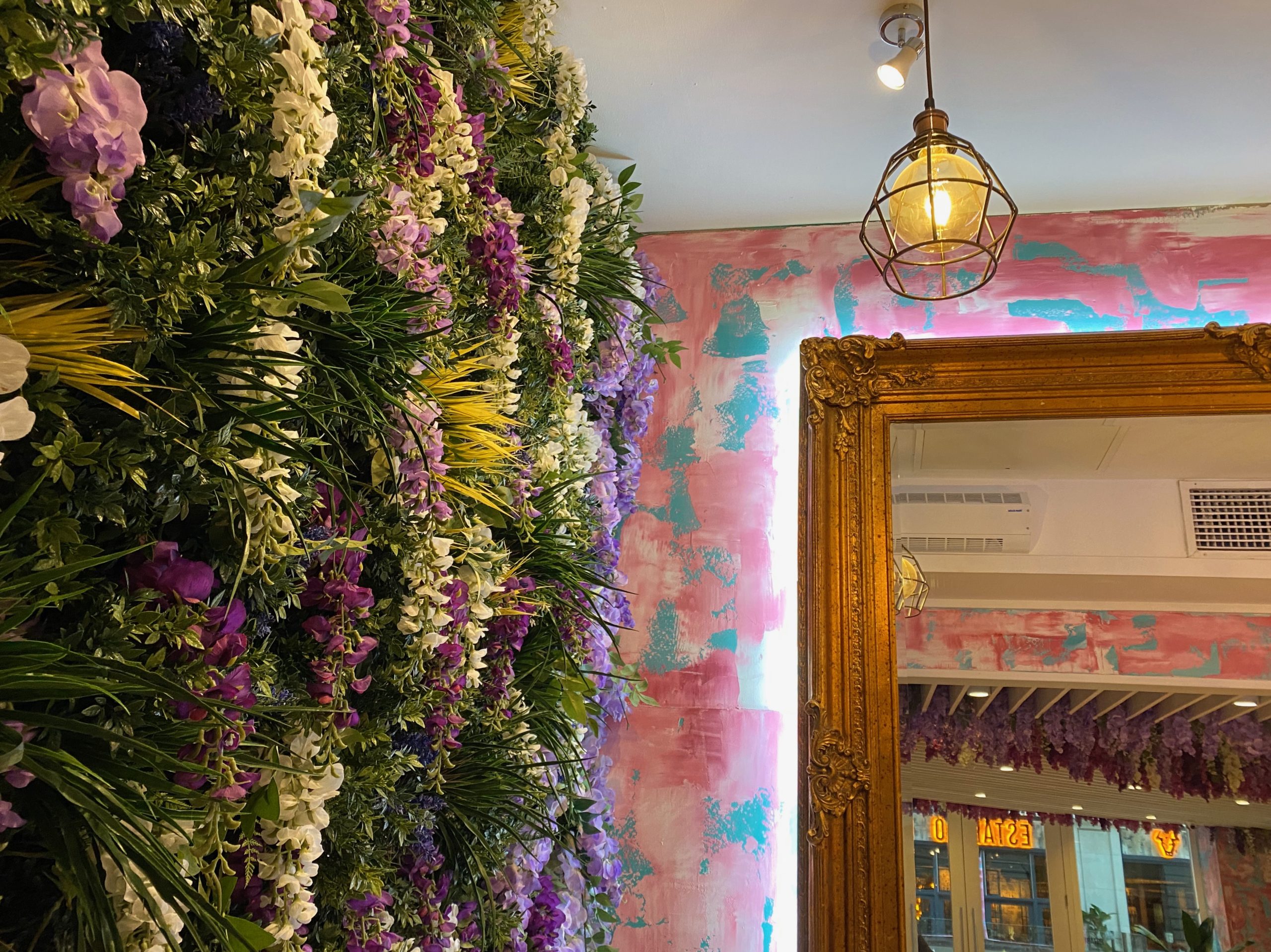 Once sat and perusing the menu, the service I received at Fleur was first class. My waitress was very attentive and smily, and even called me "darling" which was rather lovely.
Looking through the menu, I struggled with what to have for lunch. Breakfast, brunch, and lunch are all clumped together in an all-day service that lasts until 5pm, with only a handful of options for each. I feel that it's trying to please too many crowds and not really giving enough options to any of them. Afternoon tea is on offer every day from 11am-6pm (for £16.95, or £27.95 with champagne) and maybe this is the area that they're really focussed on and are likely to have the most success with. (But then why open at 8am?)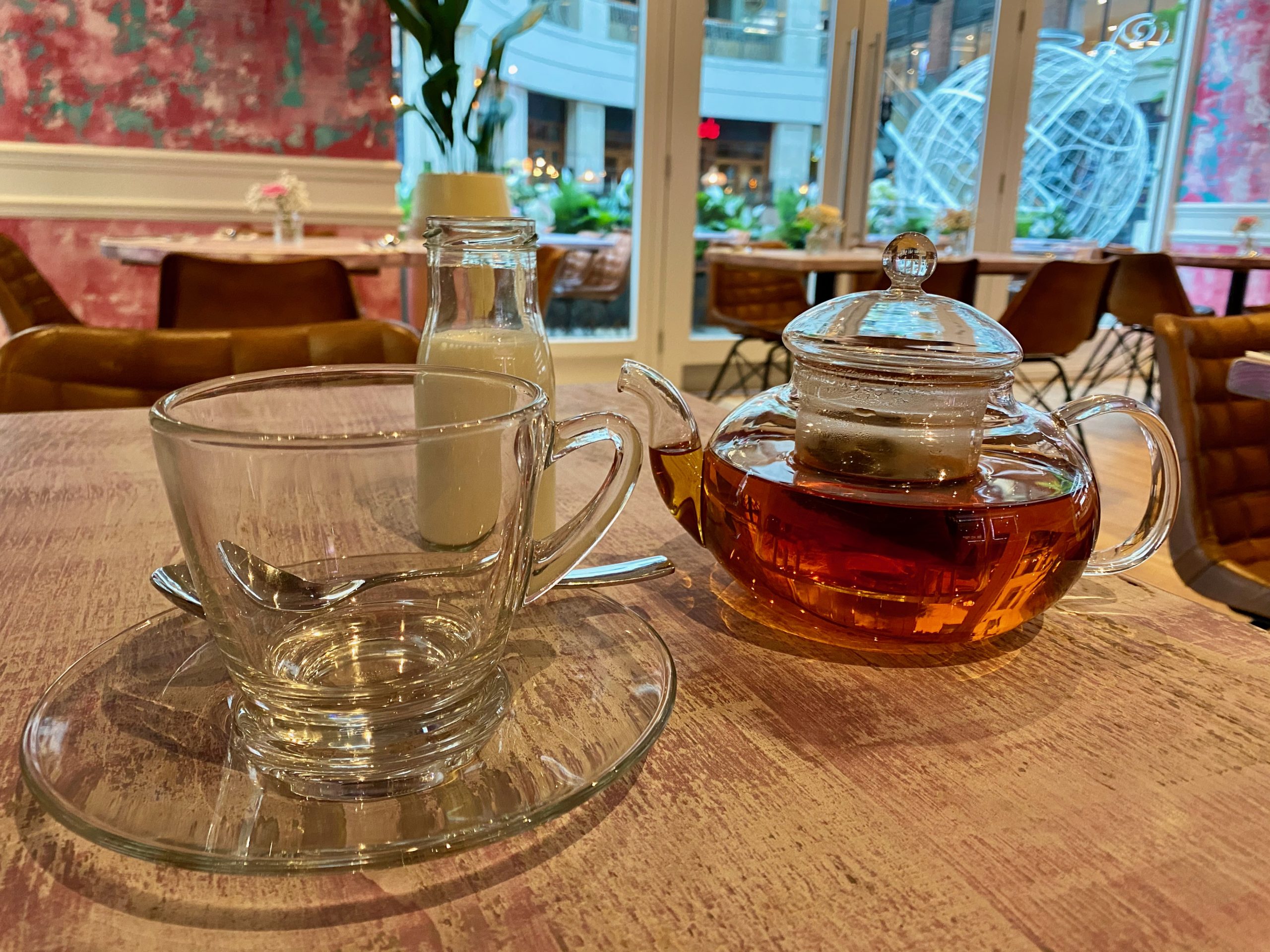 In the end, I opted for Avocado & Smoked Salmon, though given that I paid £13 for this and a cup of tea I may as well have gone the full hog and treated myself to afternoon tea. (Oh and be warned, they automatically add an additional service charge to your bill without warning.) That said, my meal was well presented, very tasty and had some elements of surprise that made it fun to munch my way through.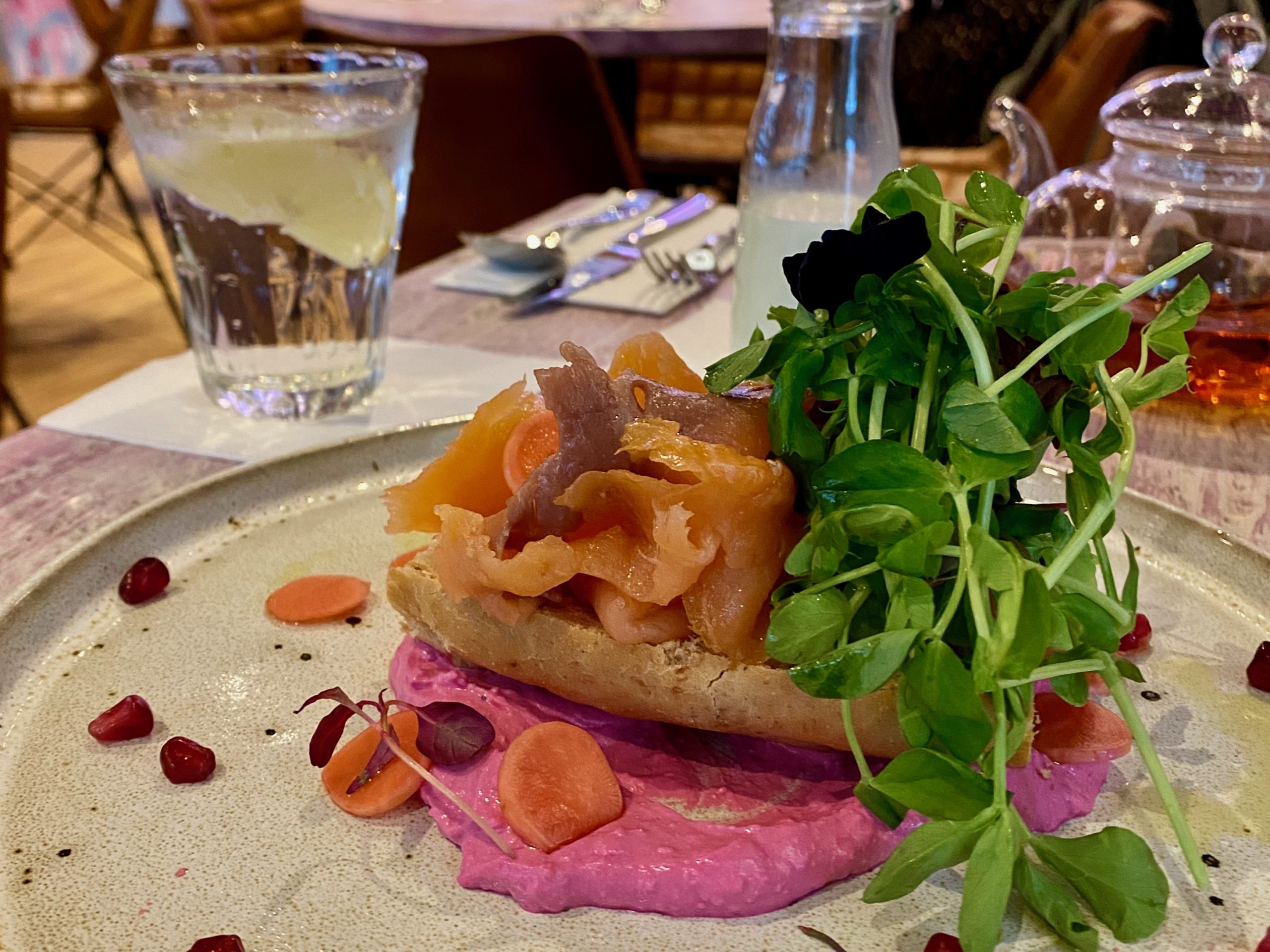 You can't see this from the picture, but there's a generous portion of half a large avocado hiding under those salad leaves, and the serving of salmon was plentiful too. The beet cream cheese brought an earthy element that grounded the dish, and the pickled radish gave it a zing that brought it all to life. The only part of the dish that I felt was a little meagre was the portion of toast as it was tiny, which is surprising given that it's the cheapest item on the plate.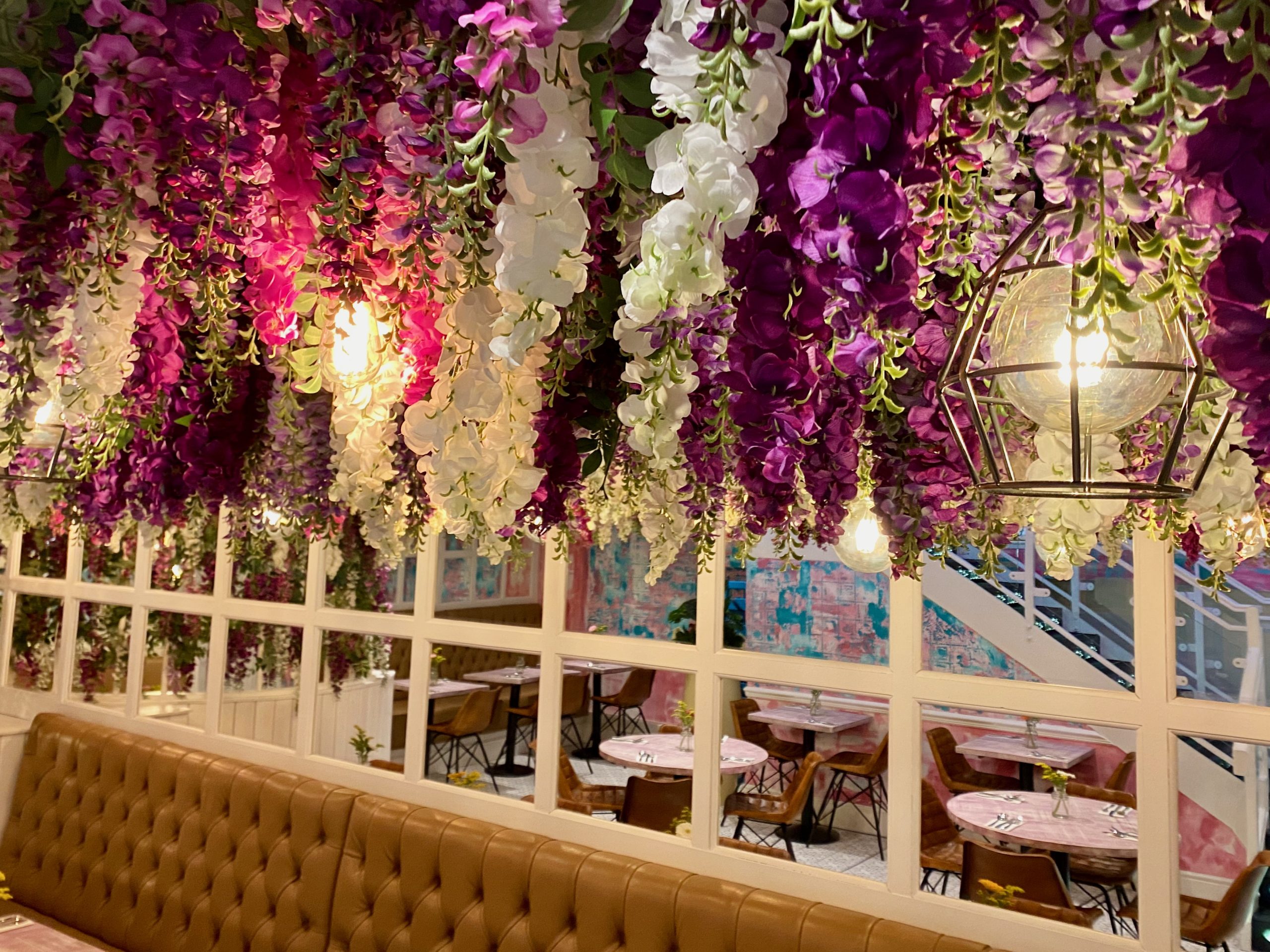 I think Fleur will do well with the afternoon tea crowd that's looking for a little lavishness, but I feel that the breakfast/brunch eaters could do with a little more attention. The large lunch plates and the evening menu look good, though there's little that really jumped out and grabbed my attention as something that I absolutely have to come back and try.
It's early days for Fleur, but it certainly brings something bright and colourful to Leeds on a bleak mid-winter's day.
Comments
comments