On a cold January weekend, during a much needed break in the torrential rain, the kids needed to get out of the house; urgently. We didn't want to travel too far so we chose somewhere nearby, which I've been meaning to visit for years but never got round to; Rodley Nature Reserve.
Rodley Nature Reserve is designed to bring wetland wildlife back into the Leeds area.

Created on a floodplain in Kirkstall Valley, a recognised 'flyway' for wildfowl and waders on migration, the wetland habitats constructed here complement the nearby River Aire and the Leeds and Liverpool Canal.
I didn't expect too much from the visit and I had no idea how the kids would take to it, but as soon as we arrived we saw some stunning views and the kids were relieved and happy to be amongst such large, open spaces. They began their games and we navigated our way to the Visitor Centre.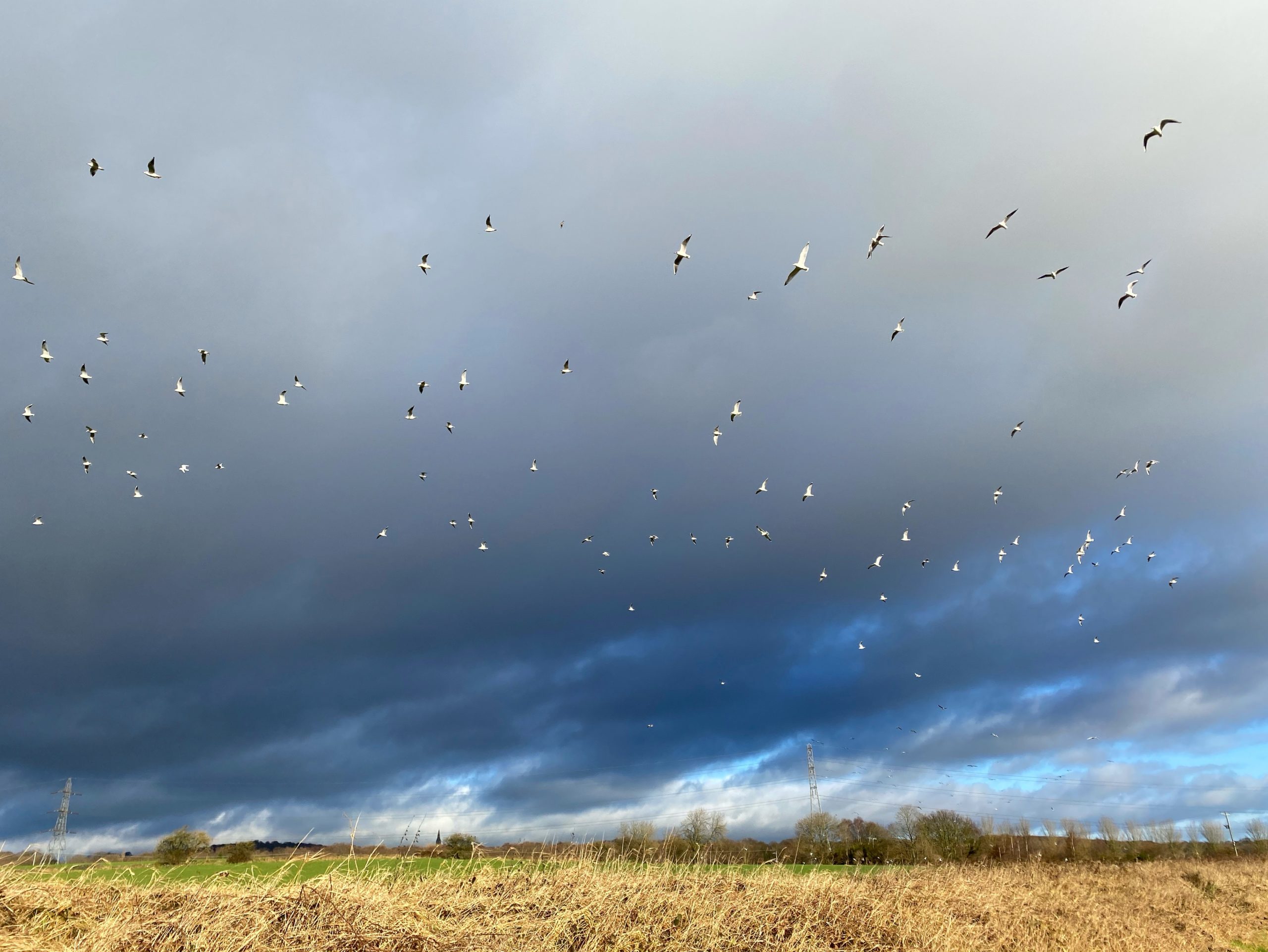 Inside, we asked for some guidance and were given a map of the reserve, a quiz trail guide with birds to spot, and some binoculars to borrow. (This was all for free. Rodley Nature Reserve is a charity and there's a donation box in the Visitor Centre if you want to leave something as thanks.) After we were fully kitted out, we set off to explore.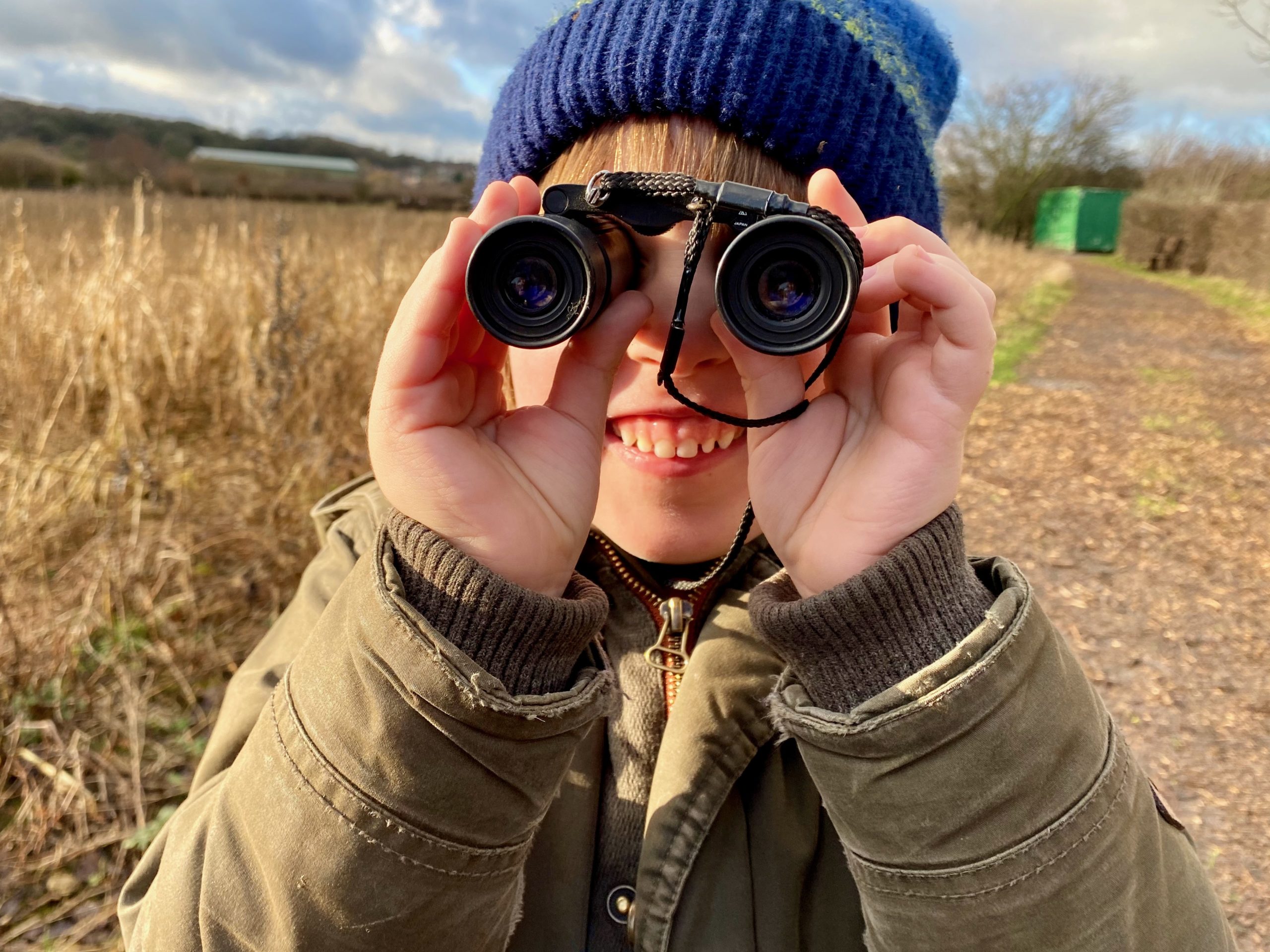 Following the map, we went through the dragonfly ponds and then followed the river path, before coming back around to see the wet grassland, reedbeds and the lagoon. Emilia and Robin loved it. They took turns with the binoculars (with some effort – they both loved them) and the trail sheet, ticking off the different birds we spotted.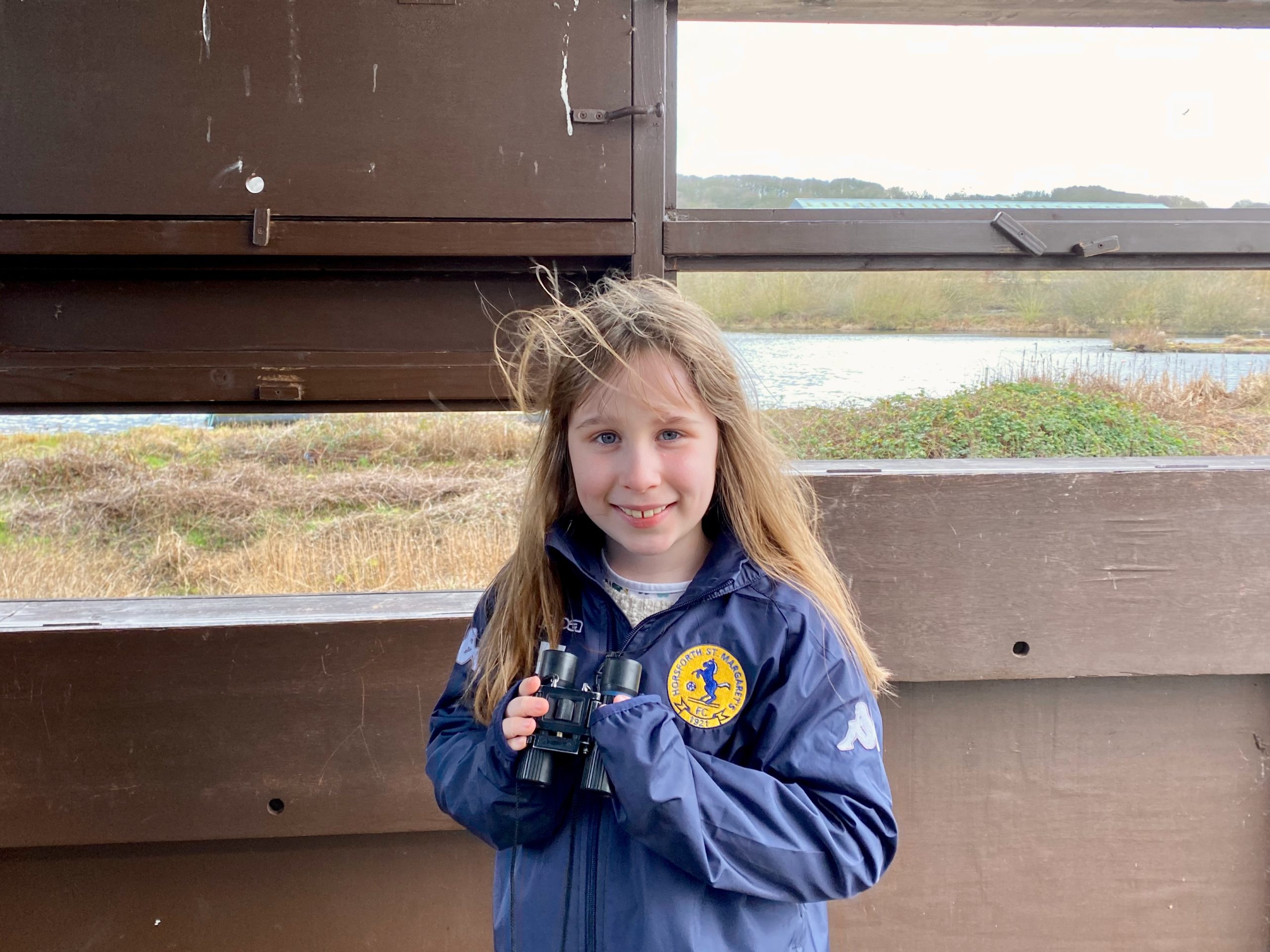 We all got a bit overexcited (especially me) when we spotted a kingfisher when looking out of one of the bird hides. It was beautiful; a stunning, colourful bird to see on such a cold winter's day.
There's more on offer at the reserve in the summer months, including pond dipping, and I think some of the meadow areas will be more accessible when the weather is dryer. There's also plenty of picnic benches if you want to bring your own food and drinks to keep you going.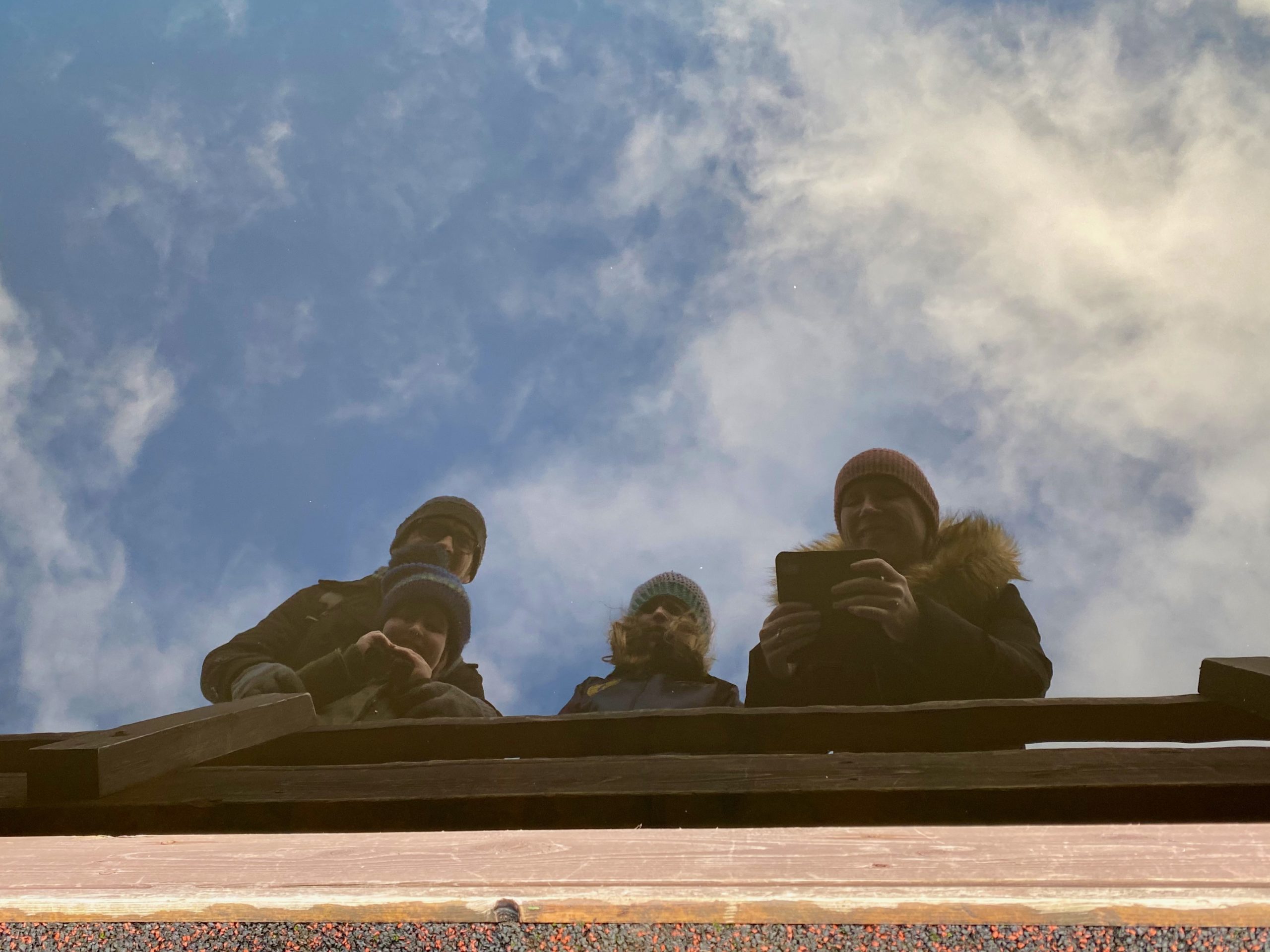 We spent almost two hours at Rodley Nature Reserve and it could have easily been more if it wasn't so cold and if we weren't so hungry, so we headed home for a late lunch. However, if you just need some light refreshments there's a cafe within the Visitor Centre where you can treat yourself to tea and cake, or ice-cream in the summer months.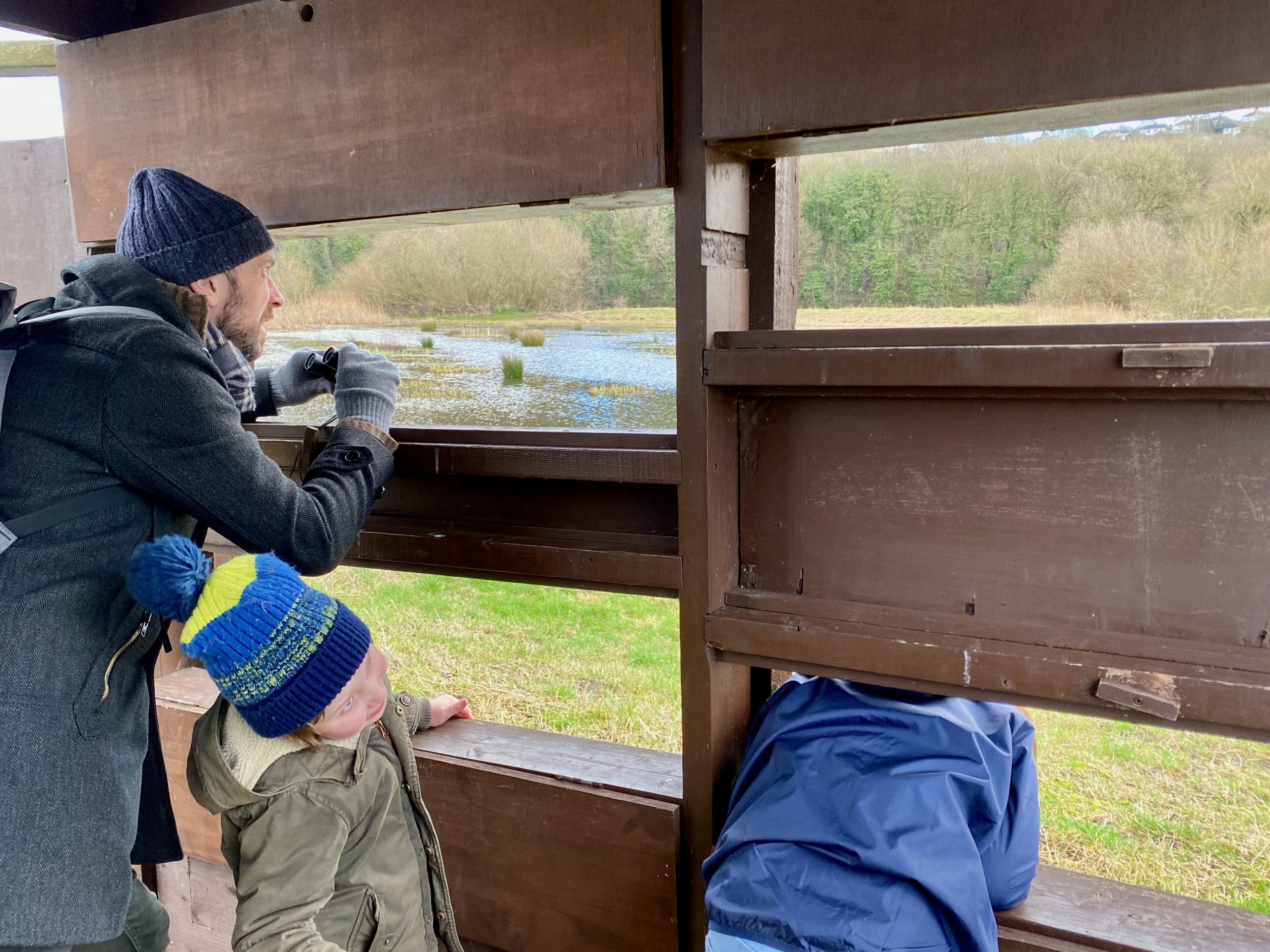 The Reserve is open to members of the public every Wednesday, Saturday and Sunday and most Bank Holidays as follows:
– March until the end of October – 9am to 5pm
– November until end of February – 9am to 4pm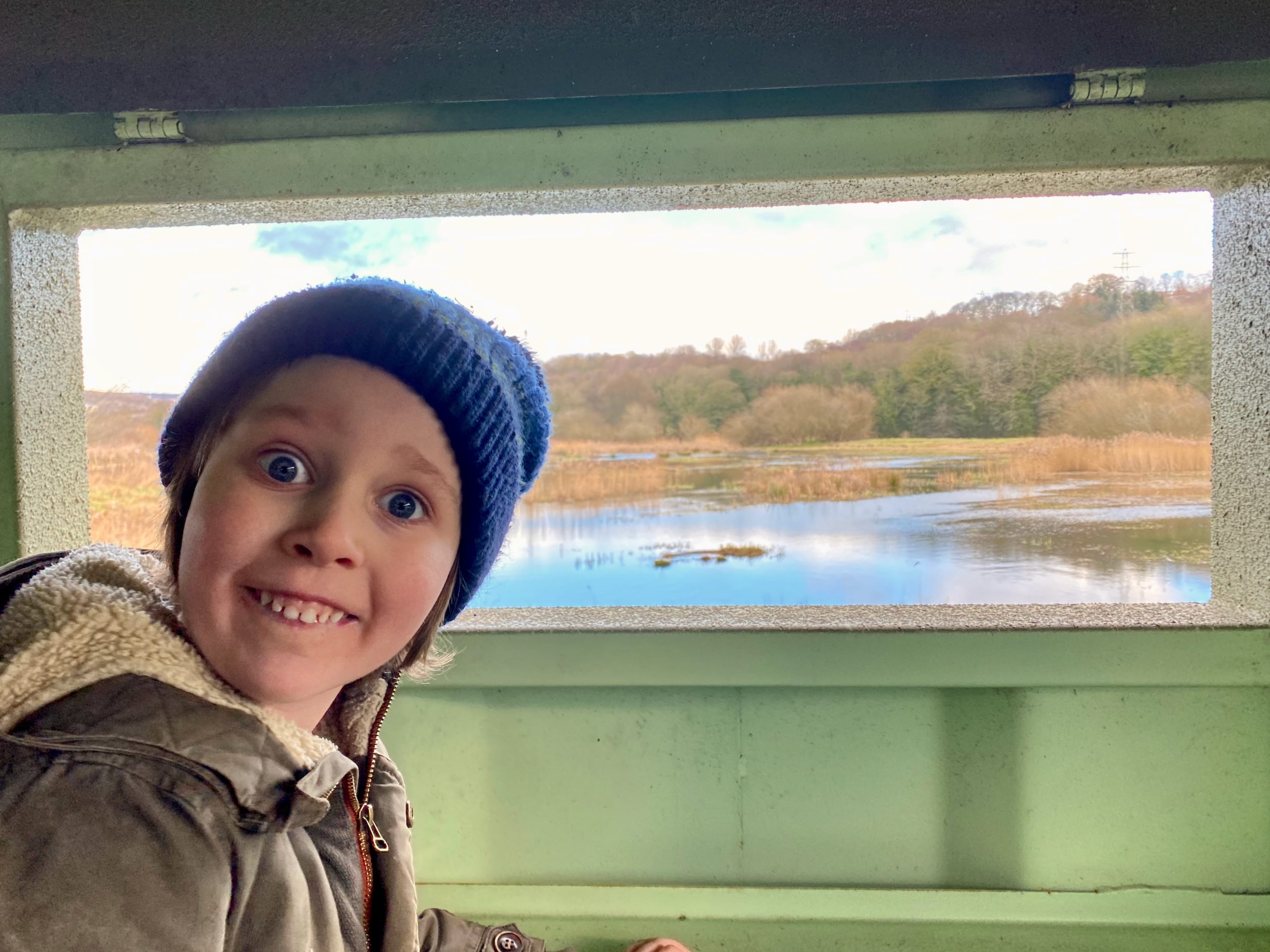 It was a great day out for us. Emilia and Robin enjoyed it so much more than I expected them to and I can't wait to see what it's like there in spring and summer… we may even invest in some binoculars of our own. We'll be pro twitchers, or birders, before you know it (apparently there's an important distinction between the two names?!).
For more information, please head to the Rodley Nature Reserve website.
Comments
comments