Kirkgate Market is one of Leeds' gems. It's bustling, vibrant, enormous, and full of delicious food. It's also become something of a lunchtime destination in recent years. Manjit's Kitchen was amongst one the first food businesses to set up permanent residence in the market's new food and events space, and many more have followed her since.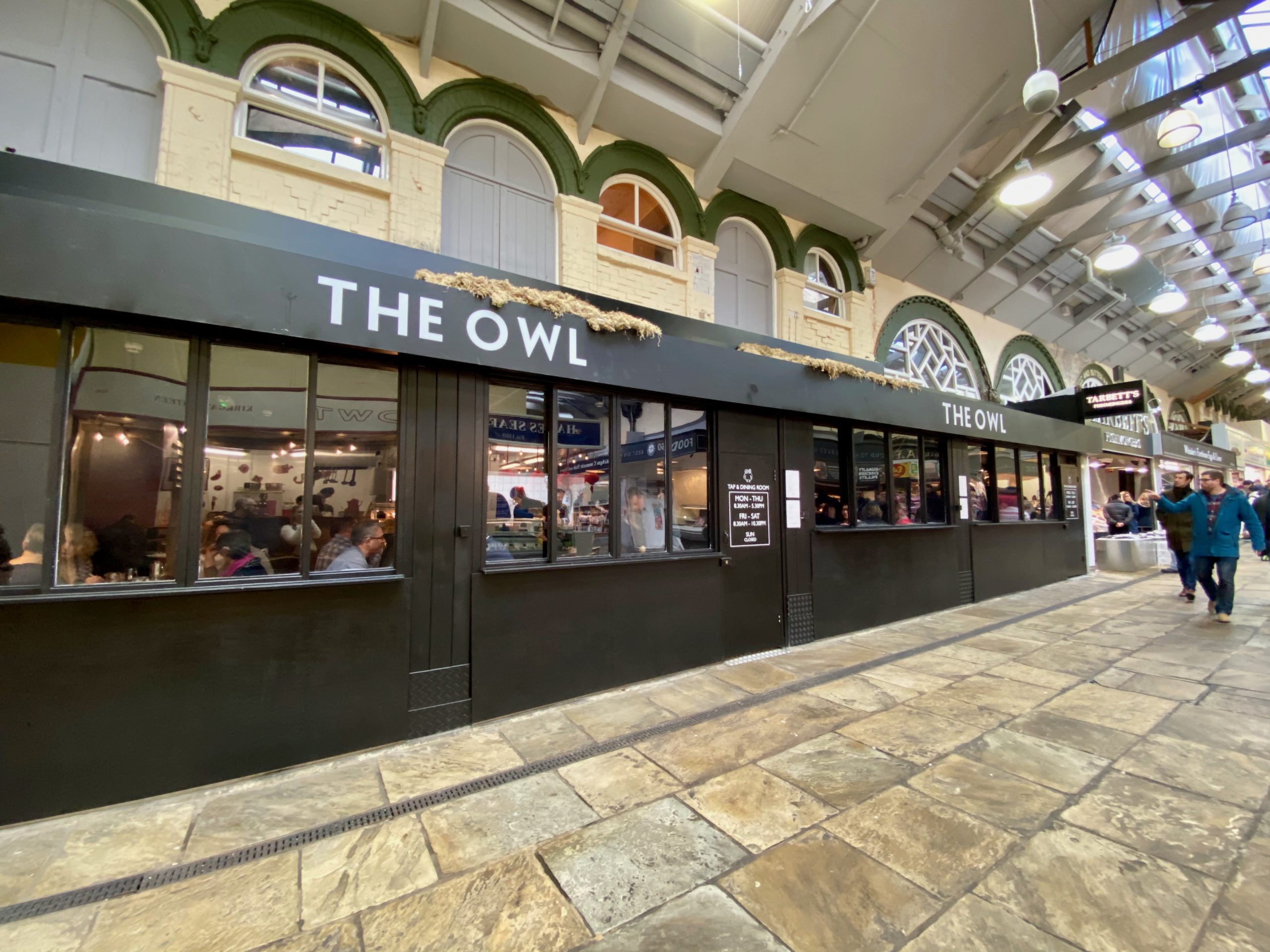 However, The Owl is Kirkgate Market's first pub and it brings something unique to the 150 year old venue. It contains a dining room, serving up fresh, seasonal food inspired by produce sold in the market, and a tap room delivering craft beers and fine wines. Being painted black both inside and out, it's rather striking, and the interior layout and design is brilliantly simple.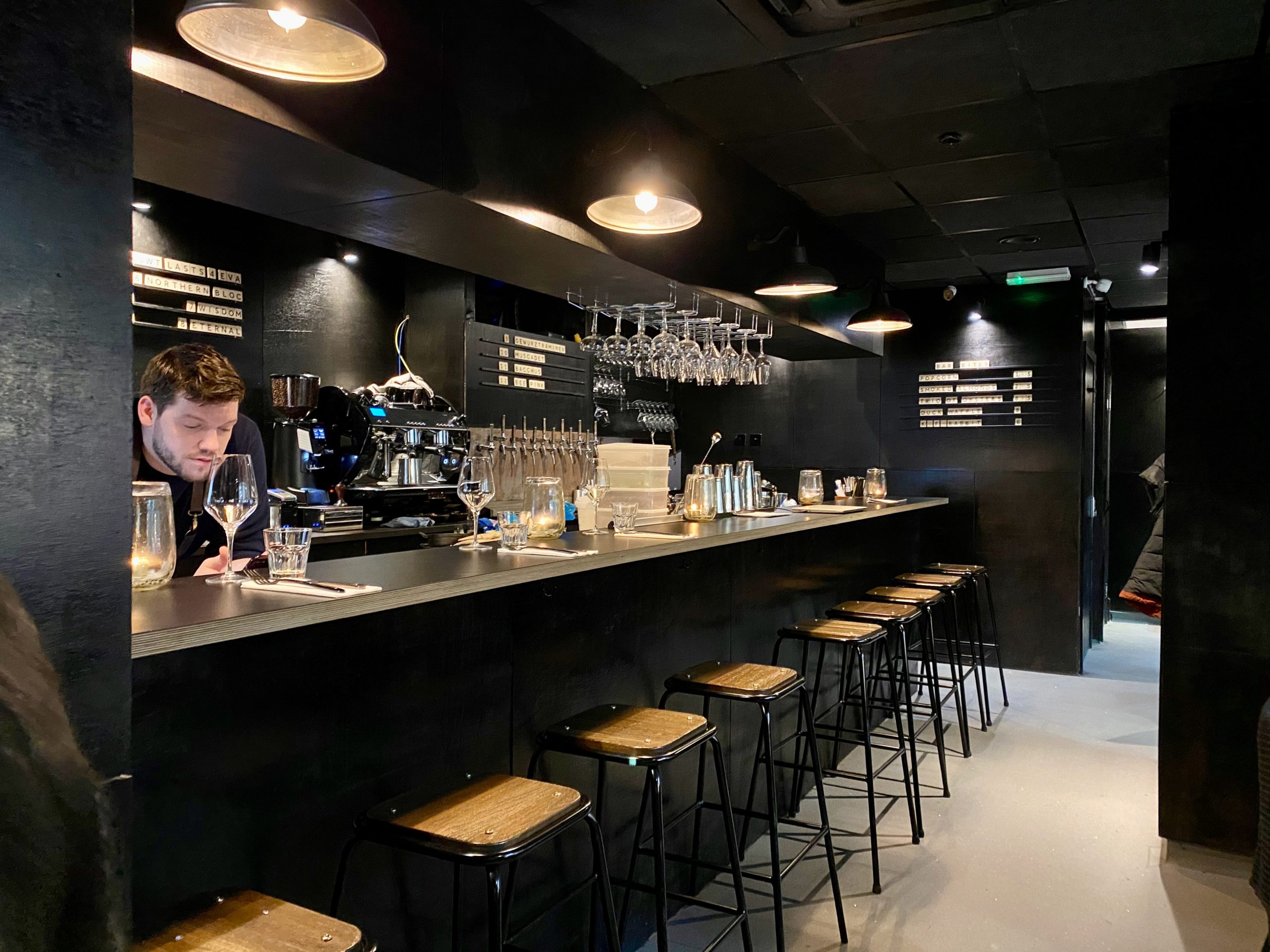 The Owl chose to place itself at the bottom of Fish and Game Row because its menus are created around and inspired by the fresh, seasonal produce found on the stalls there. (I love fish row and always visit it when we're cooking fish because the quality just can't be beaten.) There's such a treasure trove of delicious foods to choose from, and the chefs at The Owl prove just how much you can do with them.
Liz Cottam and Mark Owens already wowed Leeds with their restaurant HOME (sadly, I've yet to visit) and The Owl is their second collaboration. Initially, the concept was met with some criticism because it breaks the boundaries of what people expect from the markets, but since it opened I've heard nothing but praise for it, and rightly so.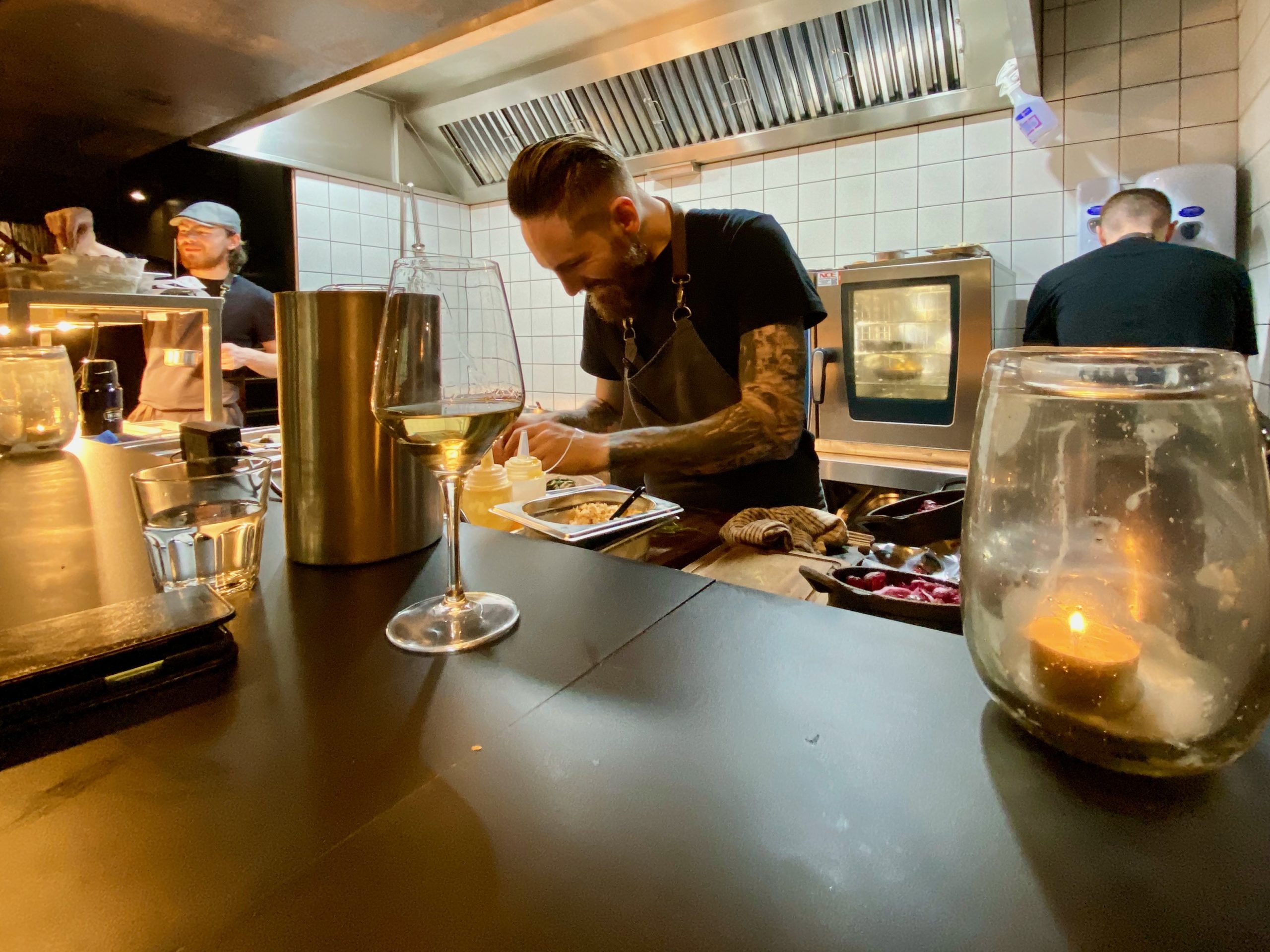 I visited The Owl on a Friday lunchtime and opted for a seat overlooking the kitchen. Mr M and I love to see what's going on behind the scenes in places like this, and it was much more chilled here than I'd expected. The chefs make the most of their limited cooking space, and work in perfect harmony with each other. There's absolutely no fluster; everyone is very focussed but quite relaxed about it.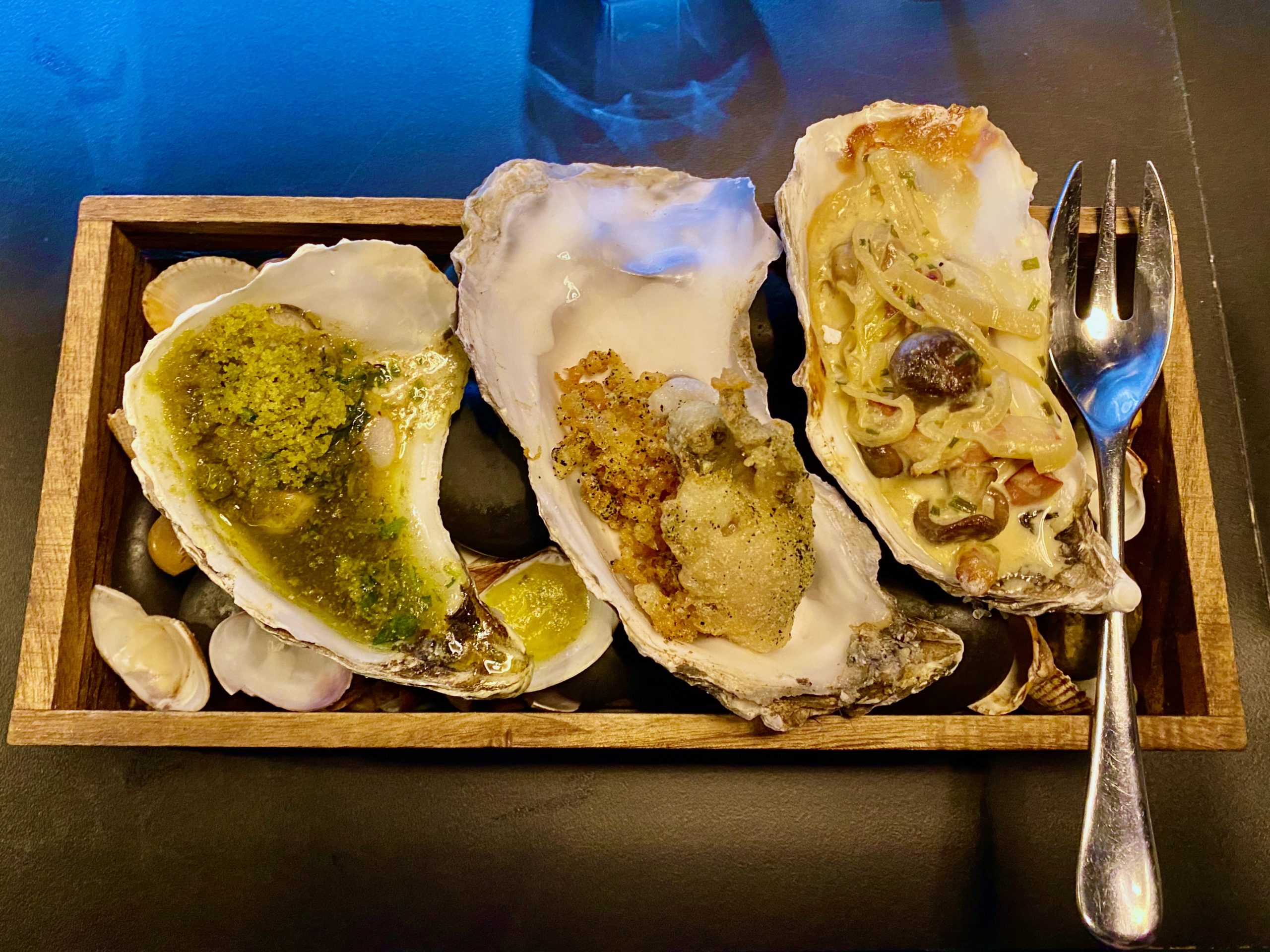 We shared the Trio of Oysters (beer battered, parsley butter, bacon and mushrooms) which came served up beautifully on a bed of shells. The Veal Sweetbreads came served with roasted salsify & mushrooms and were soft and subtly flavoured, creating a rather delicate dish.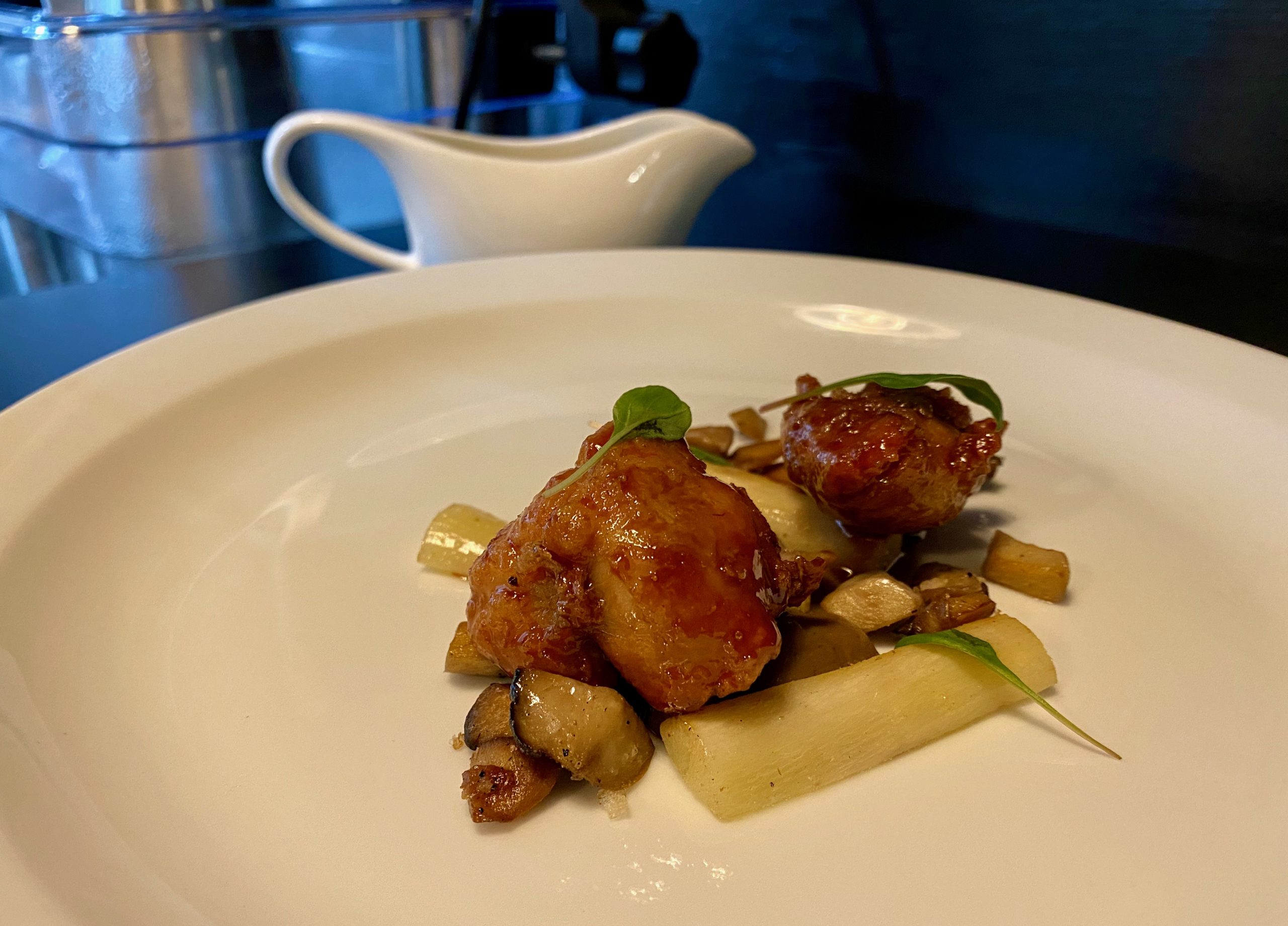 I can never say no to a dumpling, and we enjoyed working through a main portion of rich, game dumplings that came with mash, veg and gravy. This was a hearty dish, made to warm and to fill. All of this tasty food was sloshed down with a 500ml carafe of white wine.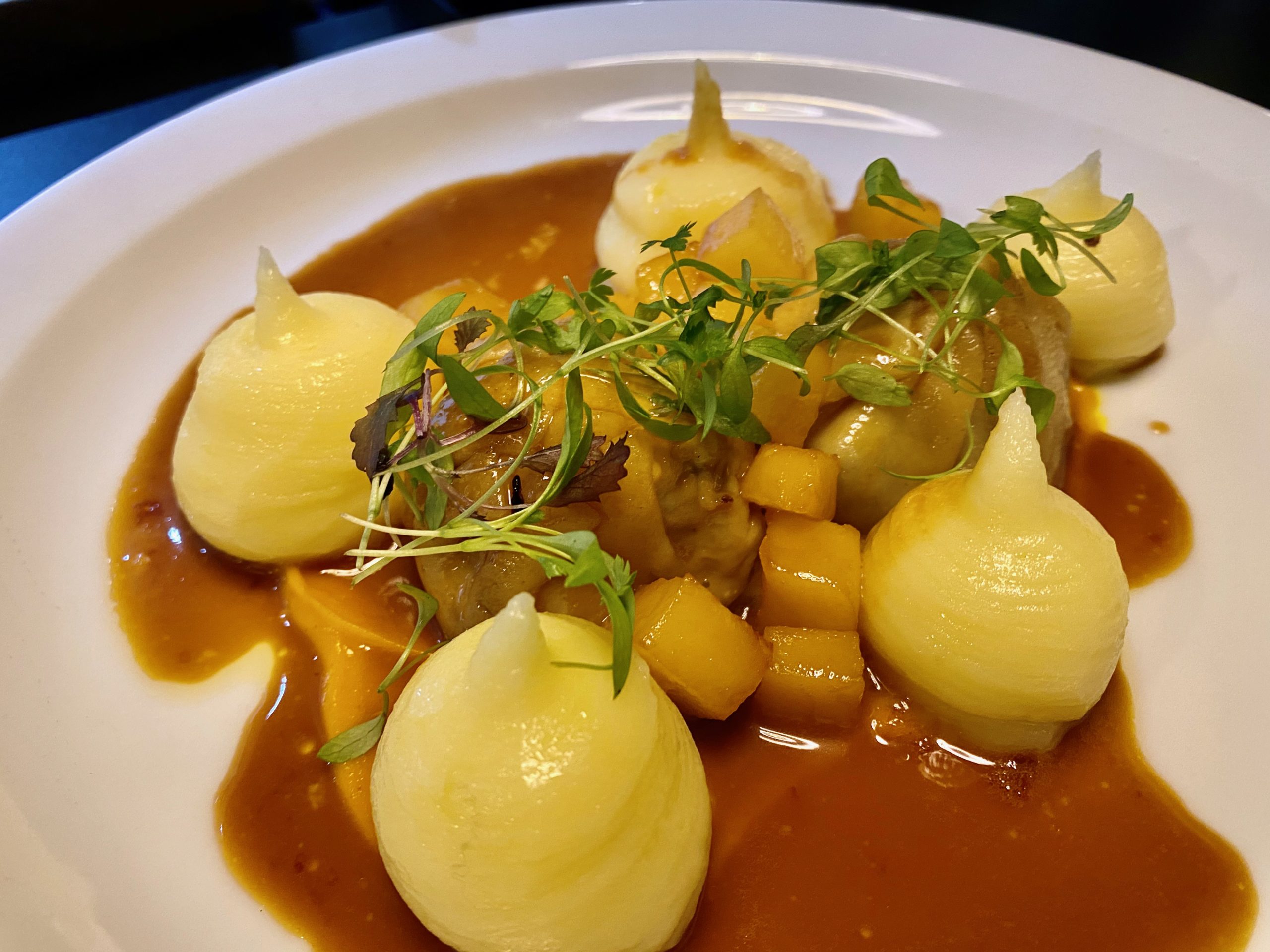 Ending the meal on something sweet, we had the light and flavoursome Yorkshire Rhubarb Parfait, which was served with delicious morsels of ginger cake that packed a punch. Between the two of us, it didn't last long…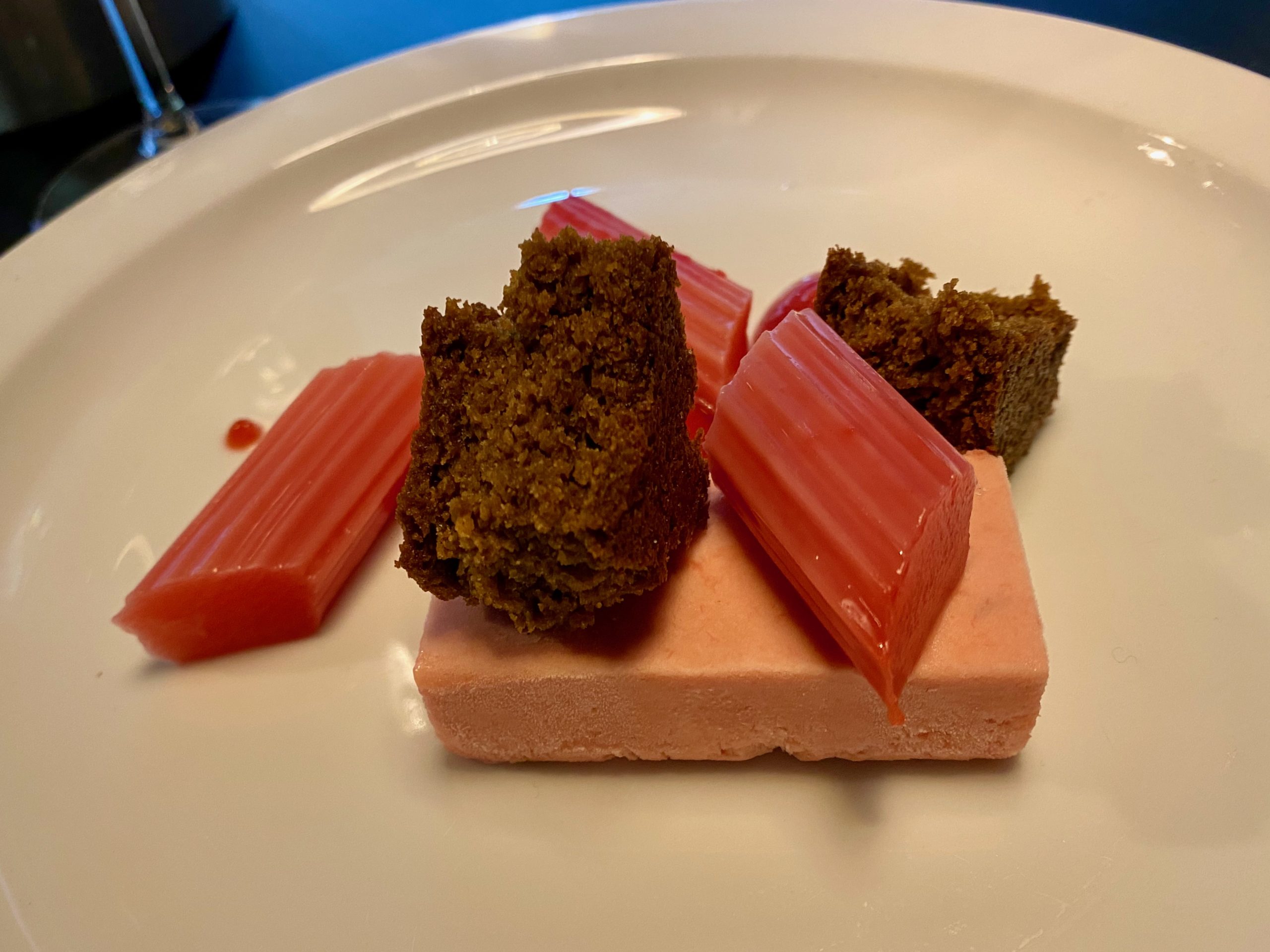 Everything about The Owl is simple, but quietly sophisticated, and has the heart of honest, good grub. It's a great concept that's delivered perfectly and truly highlights and celebrates the brilliant food that comes through Leeds Kirkgate Market every day.
Things you need to know:
The Owl offers a set menu every day until 5.30pm, offering three courses for £25
Card payments only
No children allowed
Open Mon-Sat, 8.30-5.30pm, and until 10pm on Friday and Saturday evenings.
You can make reservations for both the dining and tap room, and it being a small space, it's worth making sure they'll have room for you ahead of your visit
Comments
comments