DE BAGA offered me a free takeaway meal to review; all opinions are my own.
DE BAGA's menu is varied and exciting, with seafood incorporated into many dishes because they're all based on traditional Goan food.
The cuisine of Goa originates from its Hindu roots, further influenced by four hundred years of Portuguese colonisation and the Muslim rule that preceded the Portuguese…

Rice, seafood, coconut, vegetables, chicken and local spices are some of the main ingredients in Goan cuisine.

Taken from DE BAGA's website
Takeaways have been a real treat for us throughout lockout, and this was no different. Brown paper bags were delivered packed full of vibrant treats, which Mr M and I shared between us.
We started off with the "nibbles", first trying the Popcorn Chaat, and what a surprise that was; fresh, vibrant, spicy, zingy, refreshing;  packed with SO much flavour. Give me a bowl of that and a beer on a summer afternoon and I'll be happy for hours. Next up, the Cornetto Bites, which were rather elegant corn cones filled with smoky aubergine and topped with soft cream cheese.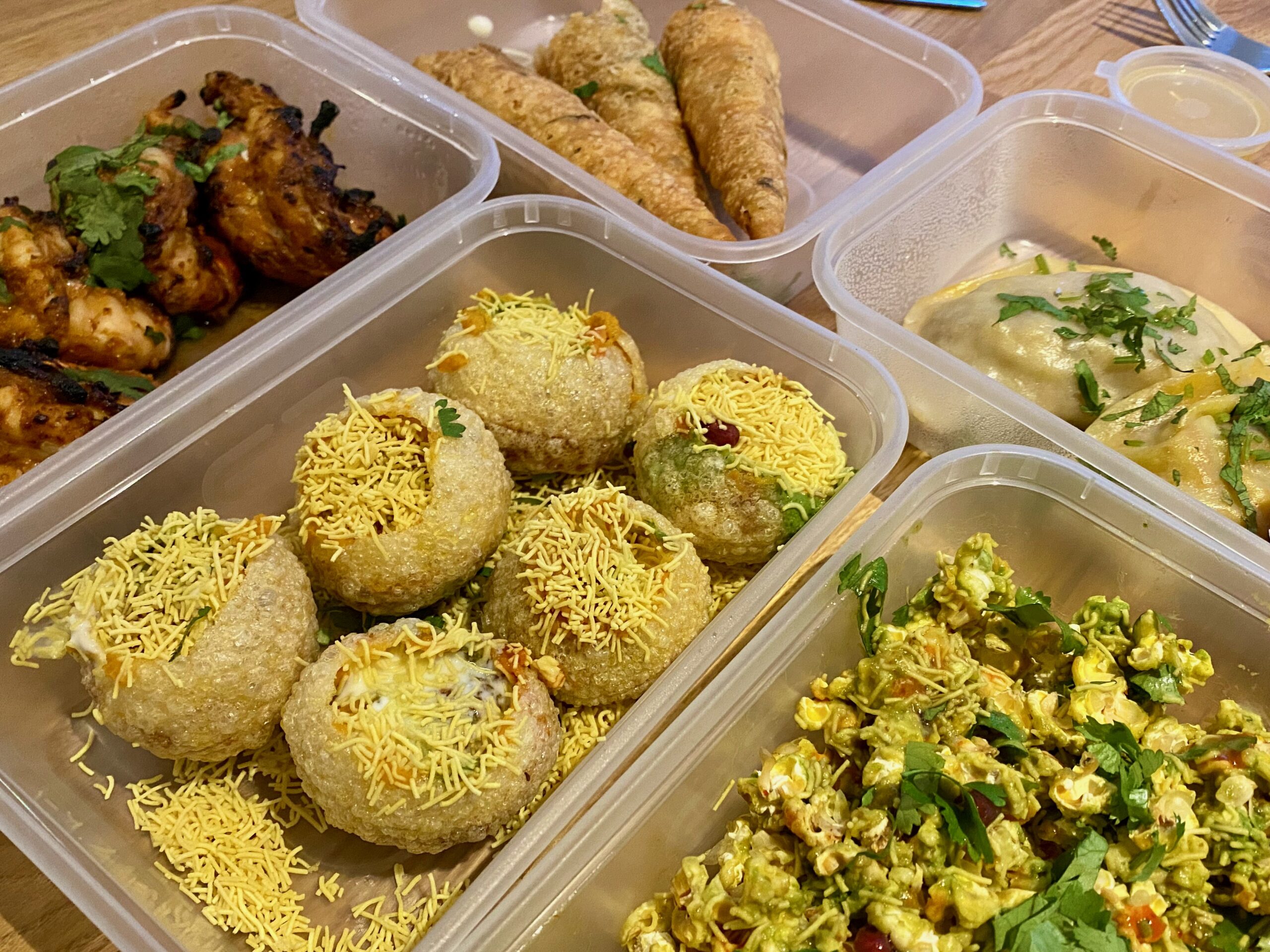 I love starters more than main courses, and always find it hard to choose. Mr M and I shared three between us, and the best of these was the Gurung Momos; DUMPLINGS. I flipping adore dumplings, and these are some of the best I've had; a sweet, spicy prawn filling, wrapped in a light dough, and served with a tomato chutney. Delicious.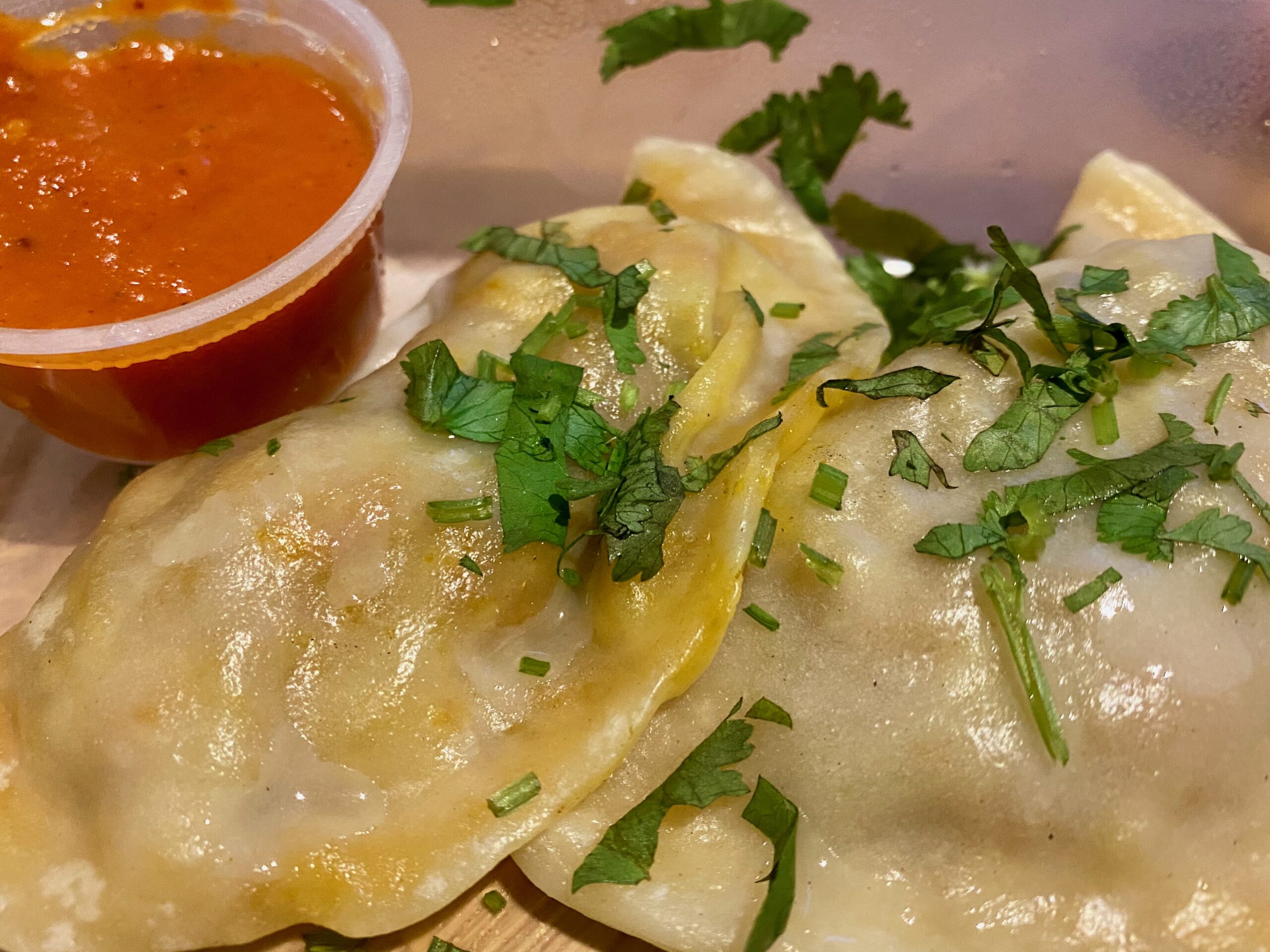 The Balchão King Prawns really packed a punch, spice-wise. These fiery prawns were big, and perfectly cooked so they were still soft and sweet, but with a good charred edge.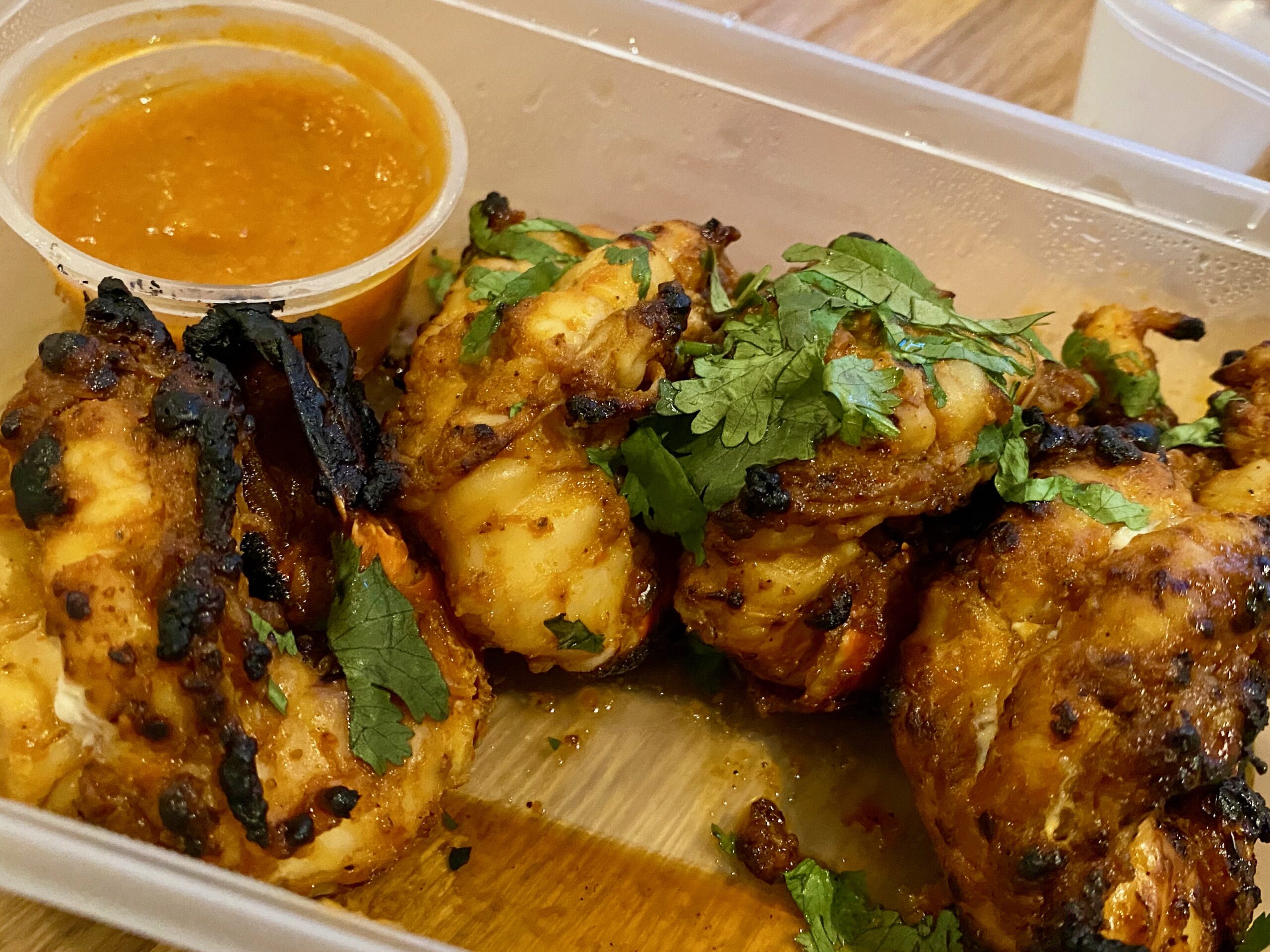 The "Aamchi Mumbai" Sev Puri are sweet potato bhaji in a crisp pastry ball, with chutney and lots of other fun ingredients. I think they're meant to be eaten whole, which would be impressive given how large these are. They were really fun and tasty, with many flavours coming out as I ate my way through the medley of ingredients.
For mains, we had Lamb Xacuti, which was rich, and complexly flavoured without being overly hot with spice. We also tried the De Baga Chicken House Curry, which had the tenderest chicken I've ever had in a curry, and it had a gentle, growing heat; utterly delicious. Both of these were served with saffron rice and a caramelised onion coriander naan, which were perfect accompaniments that brought their own flavours too.
Thinking back to our DE BAGA meal, the main thing I remember is vibrancy, fun and deliciousness. It was exciting; the flavours danced and mingled, bringing some exotic warmth to our house on a dark, chilly evening.
Give DE BAGA a try and you won't be disappointed – it's a real treat. You can order a takeaway service right now, and they'll hopefully open up their restaurant soon (when lockdown rules allow).
Comments
comments