Brontae's opened in Horsforth, Leeds, last year and I've seen delicious looking photos of their steak dishes online ever since. I've often perused the menu longingly, but with many of my friends being vegetarian I hesitated to suggest Brontae's for a meal out. With only one starter and main dish available for them, there's not much choice for our veggie friends.
However, last week I finally went to Brontae's with my friend, Mel, and we were very excited. We both love food and have similar tastes, and after studying the menu online we already knew what we were after. (We booked our table online too – very quick and easy to do.)
We were warmly welcomed by our waitress who lead us through the whitest and starkest of restaurants to our table near the open kitchen. The chefs were a jolly pair who welcomed us and brightened up the restaurant by their presence in the theatre kitchen. I love being able to see the chefs at work when eating out. There wasn't any pan banging or shouting; it was all calm and focussed, and we managed to get sneak peeks of other people's dishes as they were brought to the pass.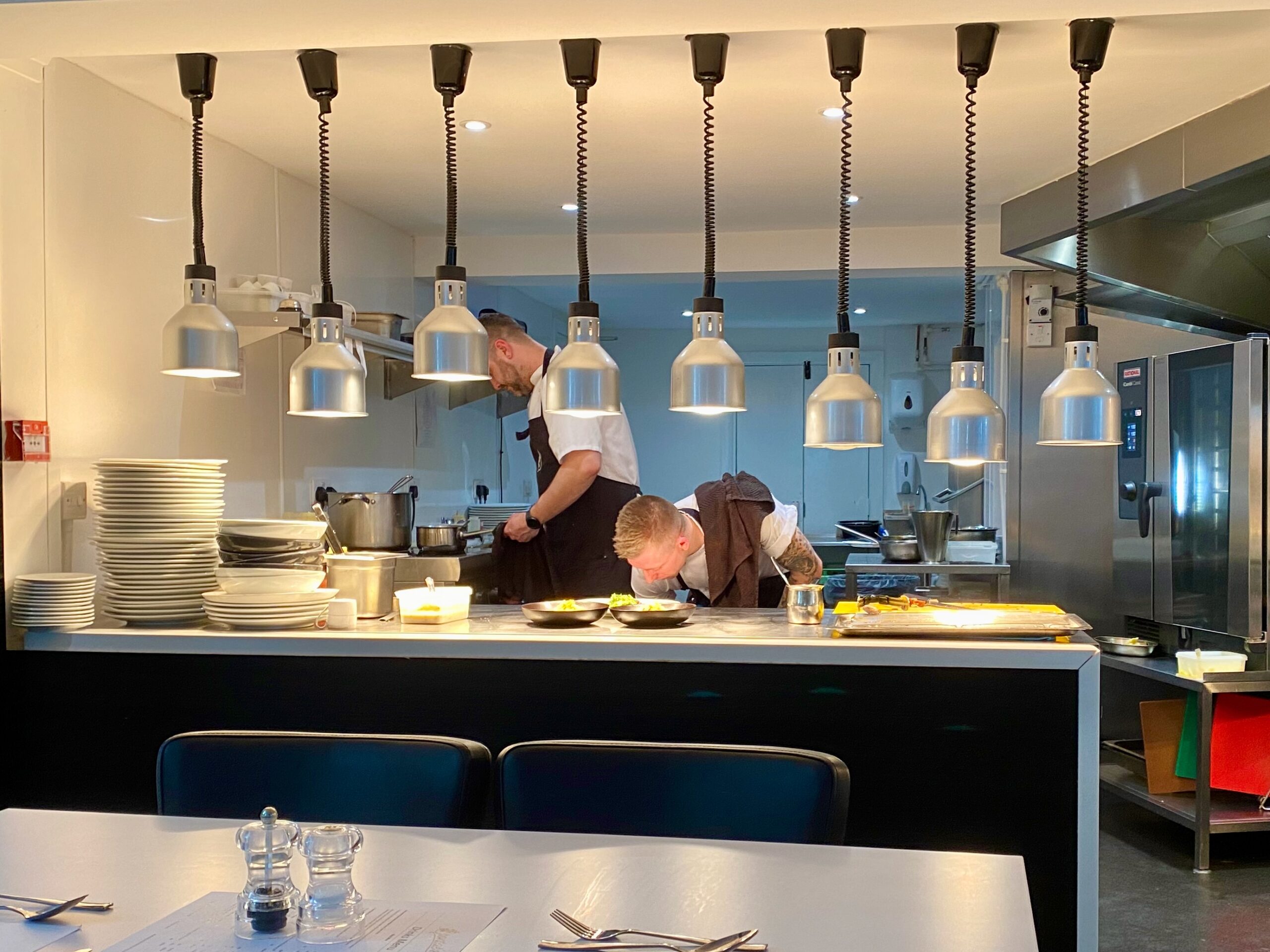 Mel and I decided to share two starters between us. (I love doing this as it turns your meal into more of a tasting menu and you get to sample more dishes overall.)
I began with the Pigs Cheek, which came served with Pickled Shallot Bhaji, Turmeric Potato Purée, Pickled Cauliflower (according to the menu, but I think this went missing from our plate) and a mini Flatbread. This curried starter was packed with flavour and the pigs cheek was soft and tender… the bhaji shallots added crunch and a fun texture to the dish. It was completely delicious.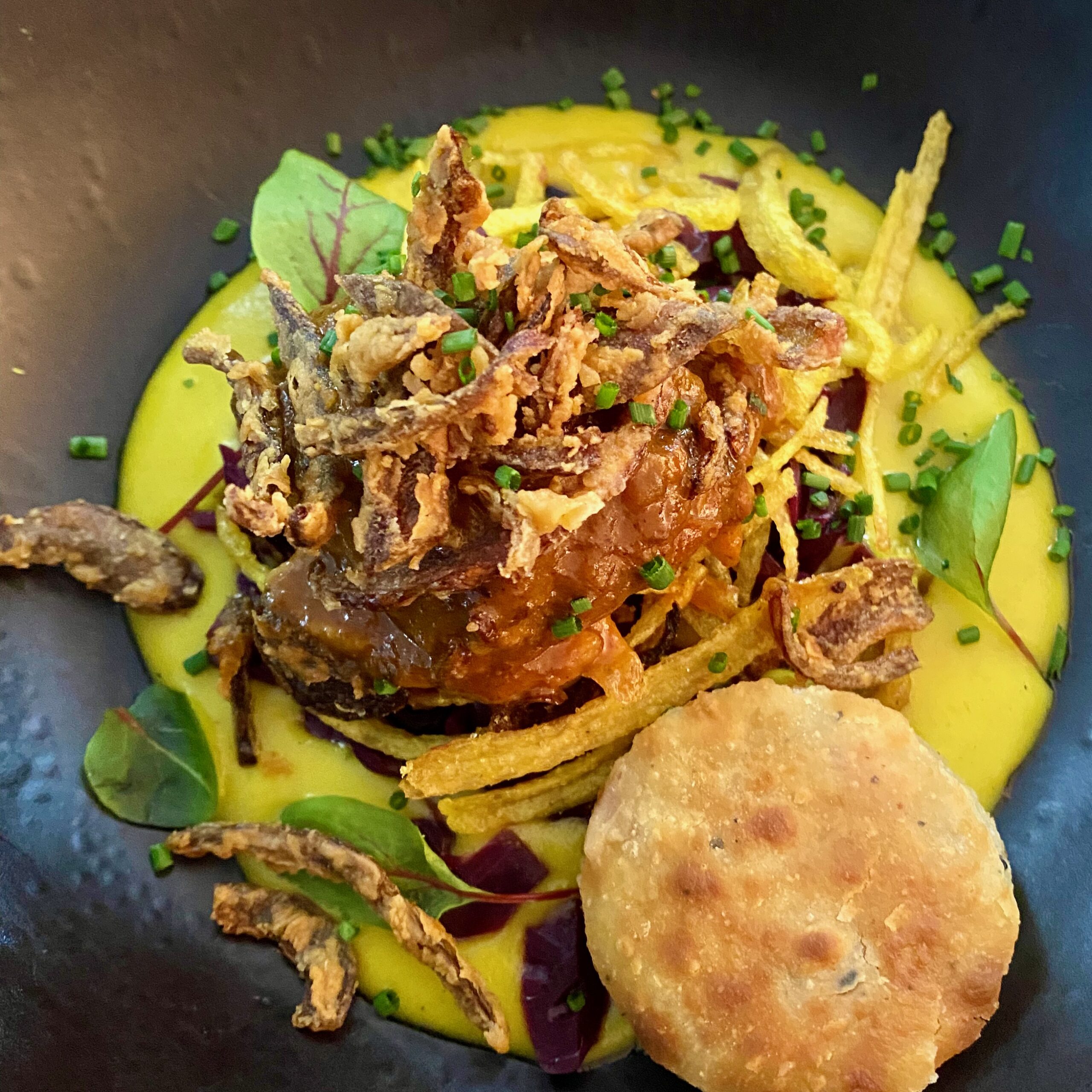 We then swapped over and it was my turn for the King Scallop dish. I'd been really excited about this, but sadly, I couldn't help but be disappointed. First, there were only two scallops, which is first for me and I think it's a little on the mean side, especially for £14. The fish skin that was served with the scallops didn't serve any purpose as it wasn't crunchy or salty… it was just a bit sad. The whole dish was flat.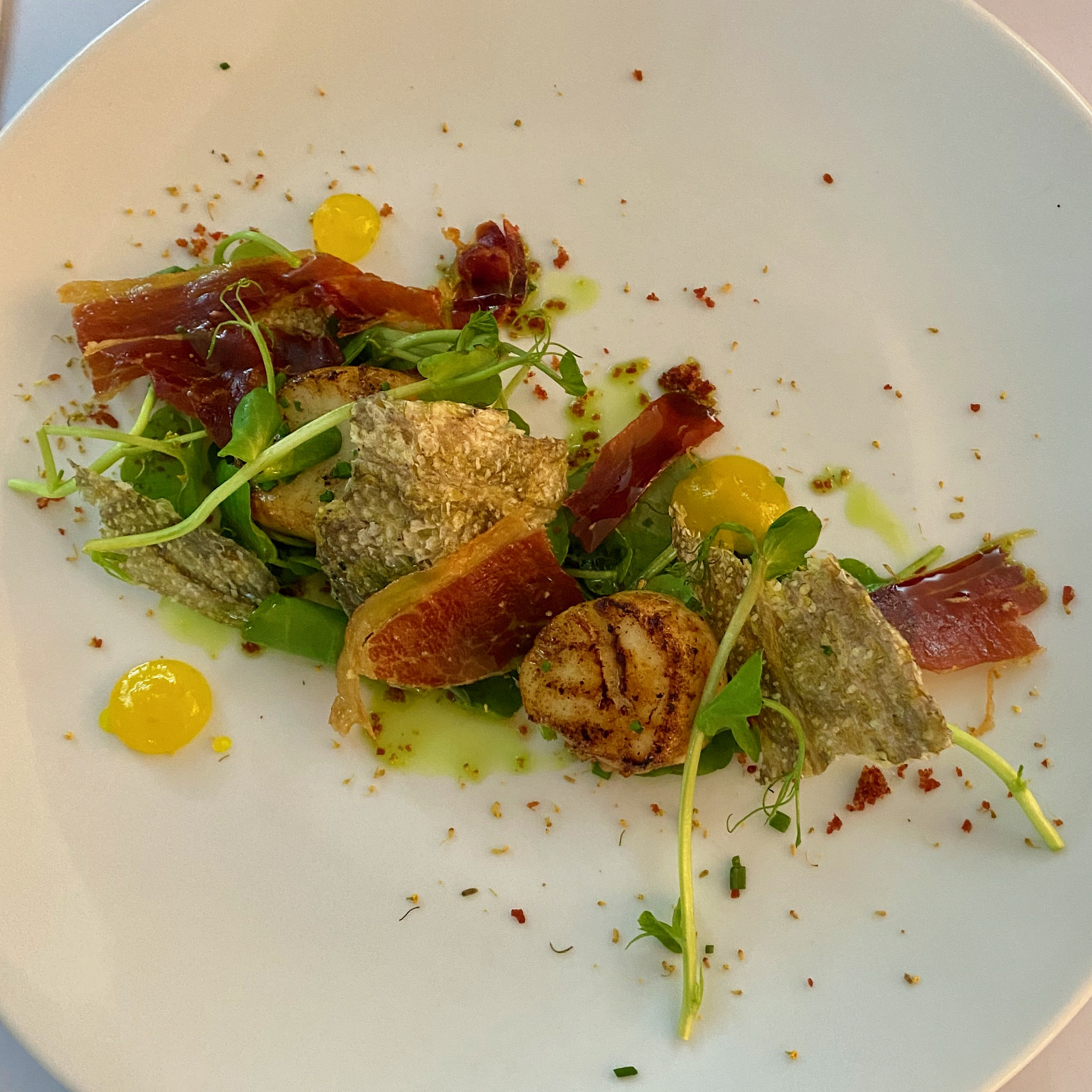 Onto the mains, and both Mel and I couldn't resist ordering the Fillet of Beef. We'd asked for our steak to be medium-rare and it was perfectly cooked, and a very generous portion. The deep-fried dauphinoise was a little strange for me, but I'm not a massive fan of deep-fried food and I enjoyed the inside of it. The jus was incredible and brought everything on the plate alive, just as it should.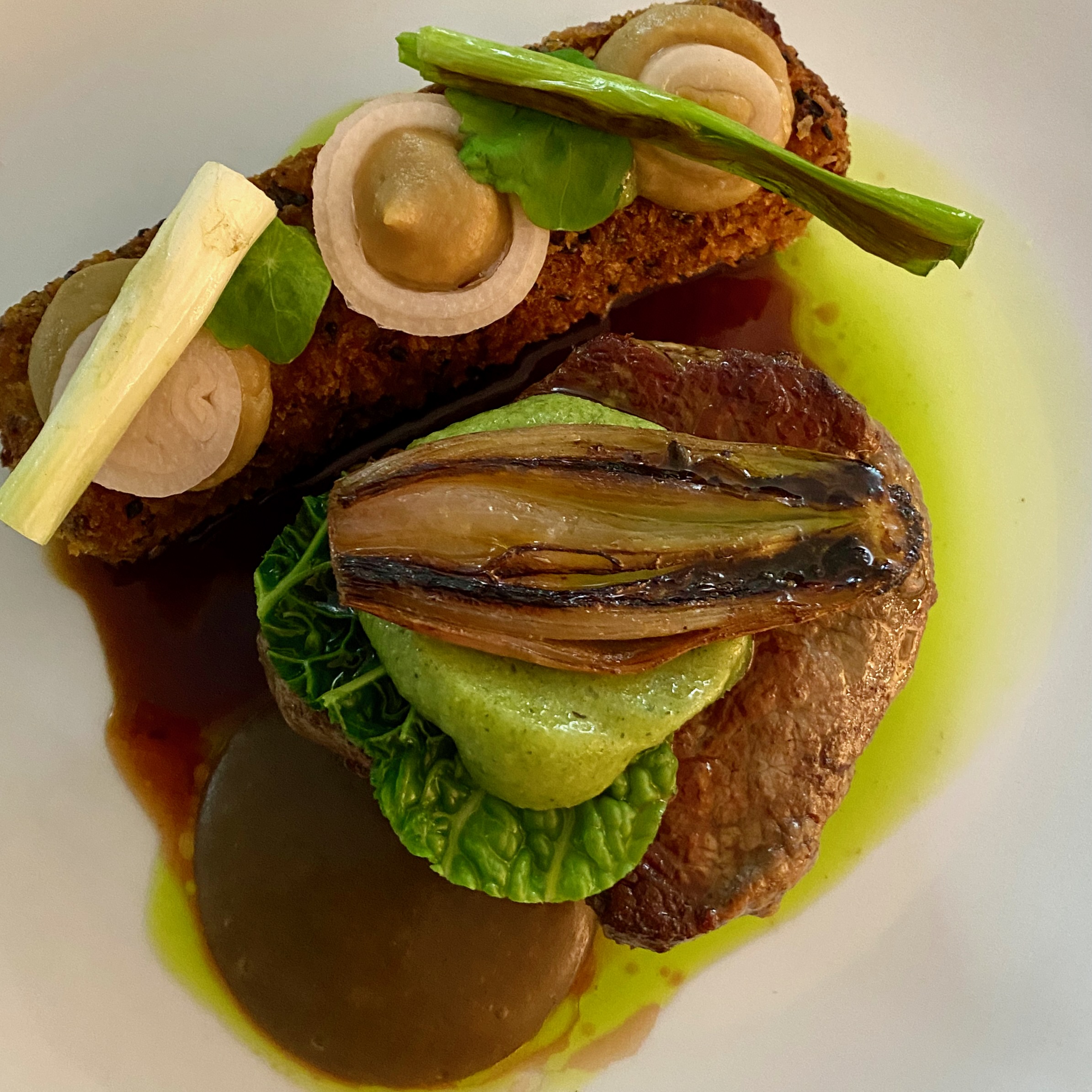 Our lovely, attentive waitress then brought us the dessert menu and as Mel and I struggled to choose between two dishes to share, the chef said we could try both. And wow, I'm so glad he did. These desserts were SO delicious and so much fun!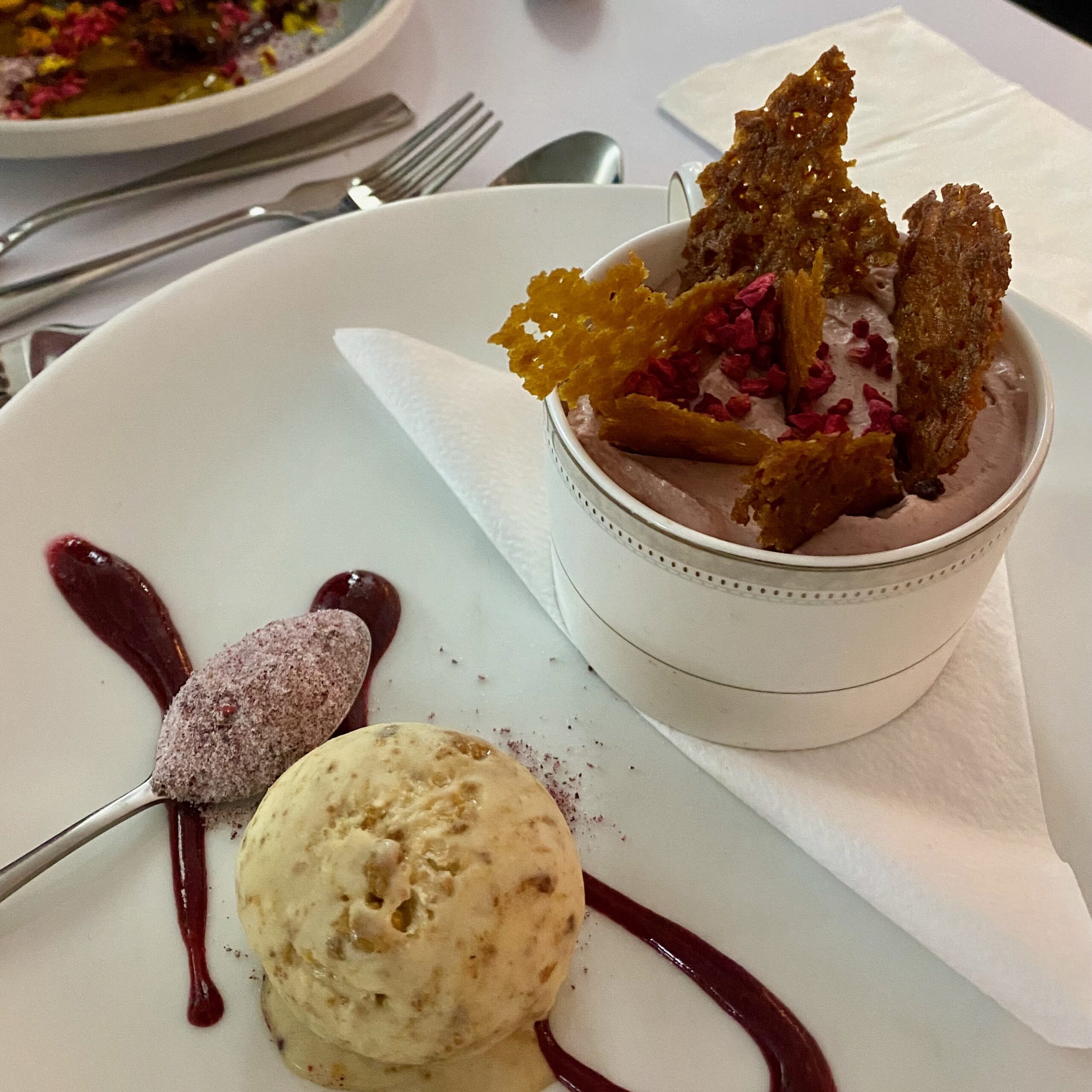 We had the Raspberry & White Chocolate Ripple Cheesecake (smooth, soft and not too sweet) and the Dropped Passion Fruit Cone, which had loads of tasty extra bits and pieces on the plate (next level – amazing).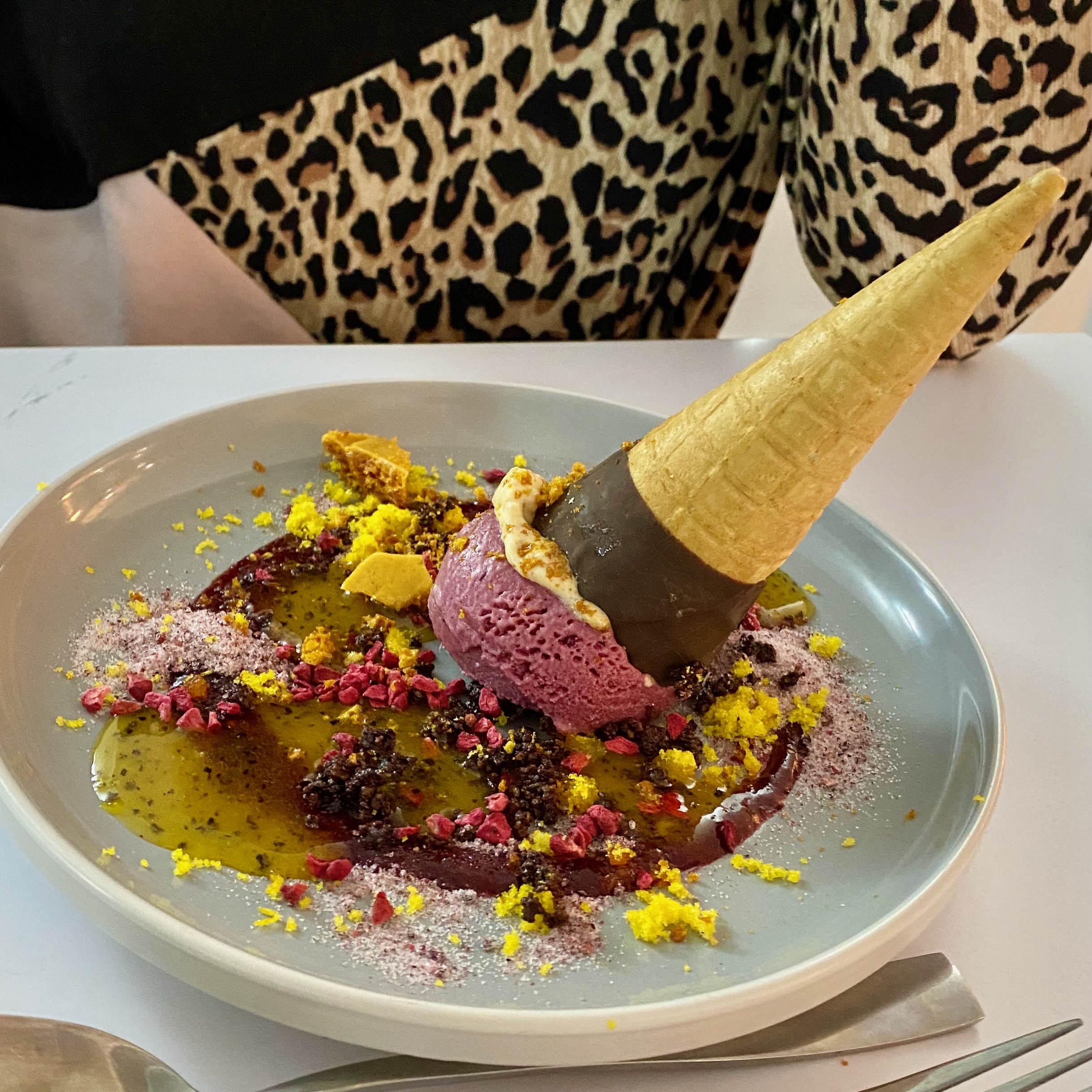 By the end of our meal we were stuffed to the brim and very happy. It was a great evening with fantastic service and we enjoyed the company of the chefs in their theatre kitchen. The decor of Brontae's is a little sparse, but nothing that a plant pot and a picture on the wall couldn't easily solve.
Brontae's is a bit of a hidden gem and well worth a visit, especially for meat lovers.
Comments
comments